A Sun Rise To Remember And A Plus Ultra Afternoon 😎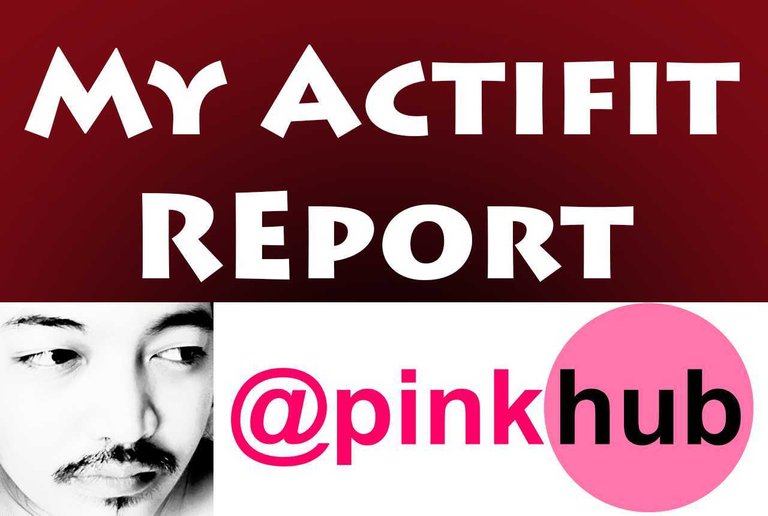 Hello everyone 😁 how was your day today? I am back once again to report on my actifit activity today yay 😁
---
Morning Walk
---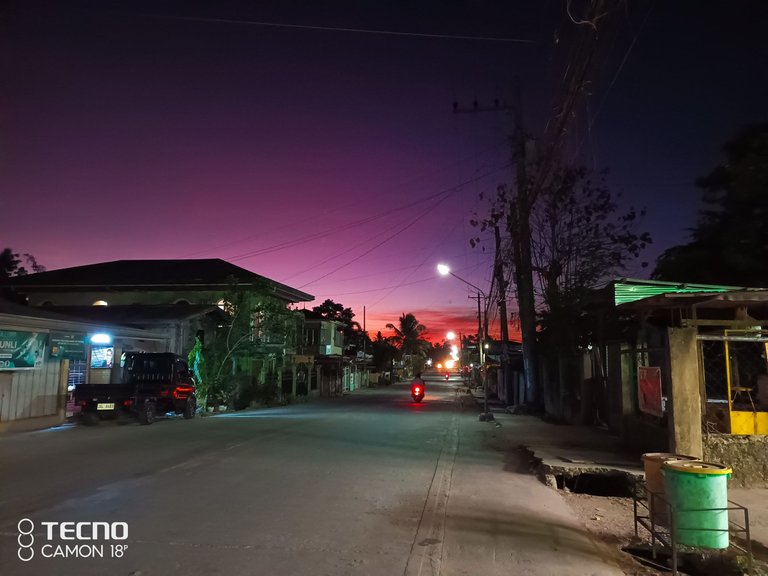 When I got out this morning for my early morning walk I was greeted by this mysteriously pinkish twilight 😍 If you didn't know yet I love pink so what do I need to do? I rushed to the scene of course 😂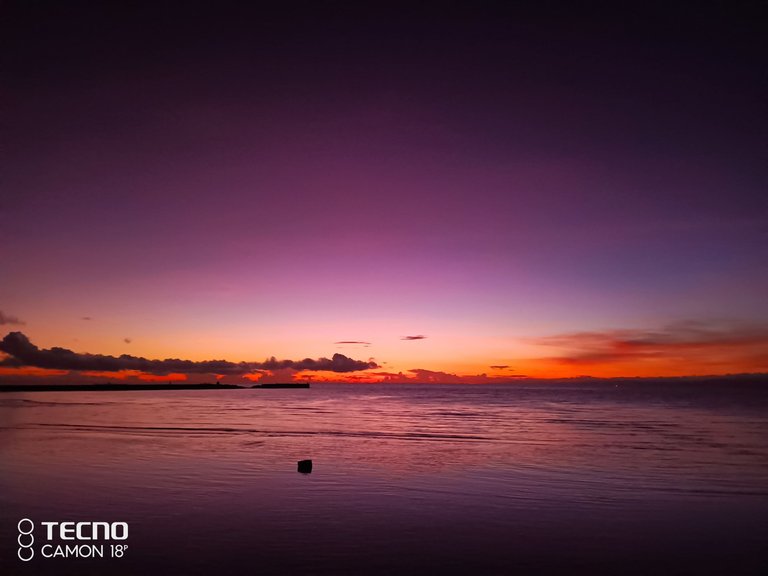 And sure enough I wasn't hallucinating or anything. It really was pink! 😍 I loved it but it was such a bliss, coz in just a few minutes the pinkish tint in the sky was gone 😭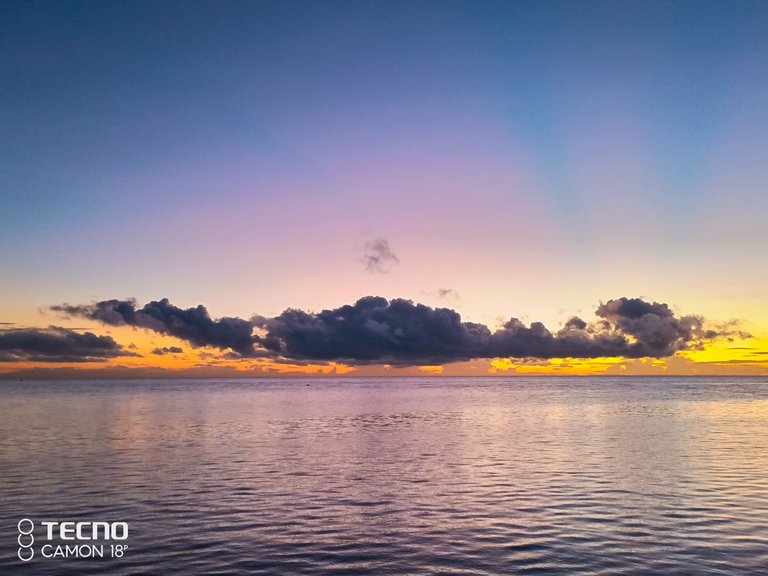 See what I meant? 😅 where is my pinkish twilight! Give it back you sun thief! 😅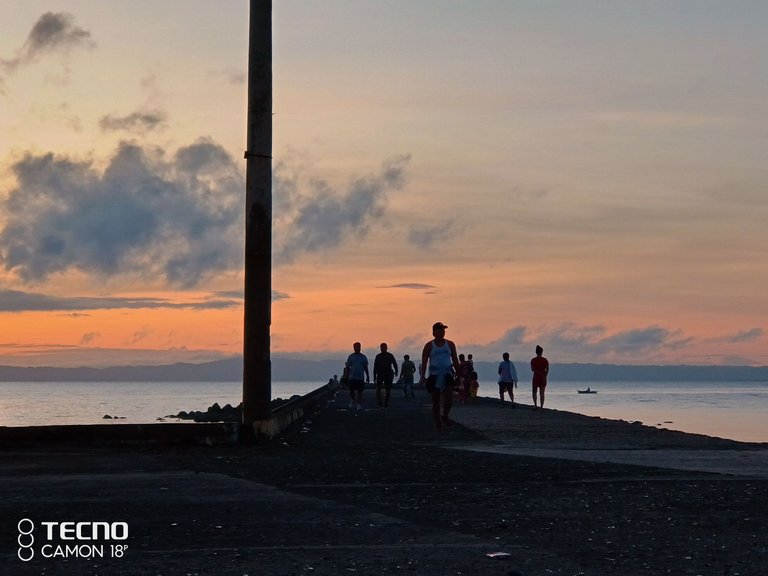 Another few minutes and people have been coming in one after another 😱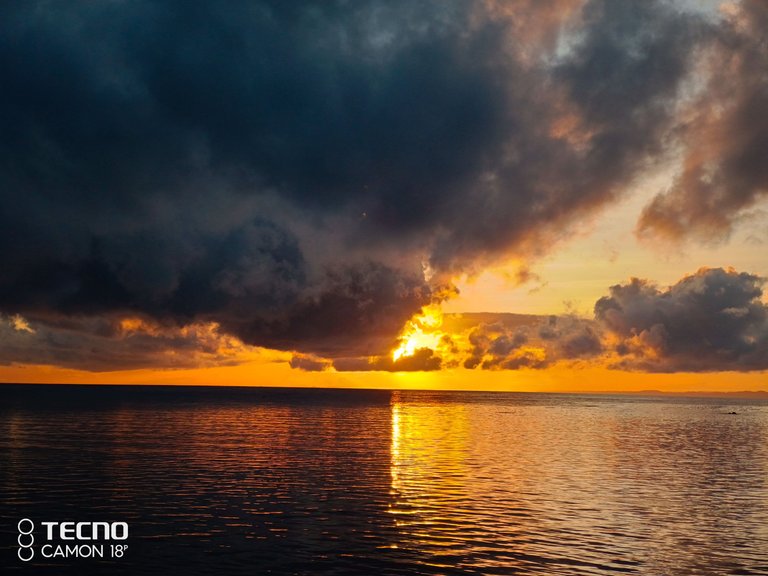 This is something that I really didn't expect to see this morning. When I saw this I knew this is gonna be my highlight for today's Actifit report. I see sunrises on a daily basis and to be quite frank it is quite rare to see a sun rise like this. It's like the battle between good and evil. A 50-50 or a half-half scene if I may say. I could tell a thousand analogy for this scene but it all boils down to the fight between good and evil. Quite stunning and lovely to say the least. I scrambled and ran around so much just to find the perfect angle for this shot.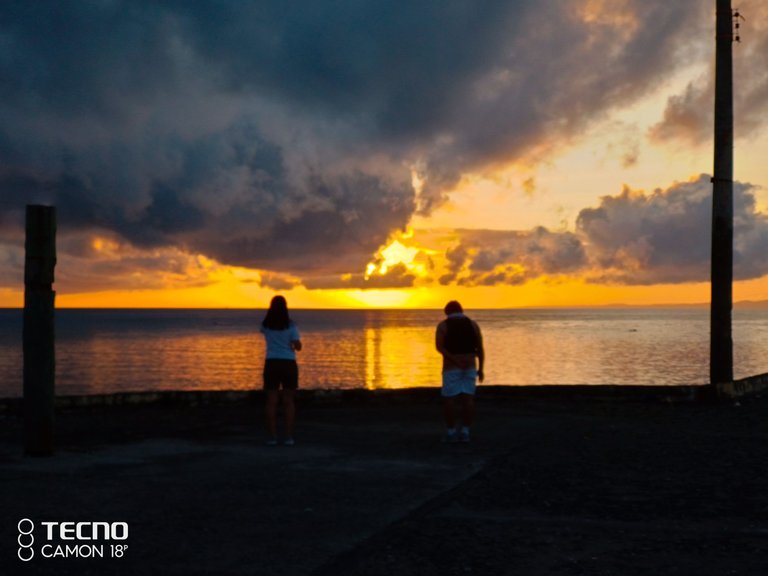 If you've been reading my past posts you'll know that this couple is always here almost every single day just like me. They always do the same mundane routine like I do so I know that they will be facing the sun during these times and I really wanted to put them into the frame. It's like separating them between the light and the shadow 😁 But this shot right here was too quick and as you can clearly see and tell it's blurred 😥 You might be wondering why I'm showing this piece of trash here in the next paragraph.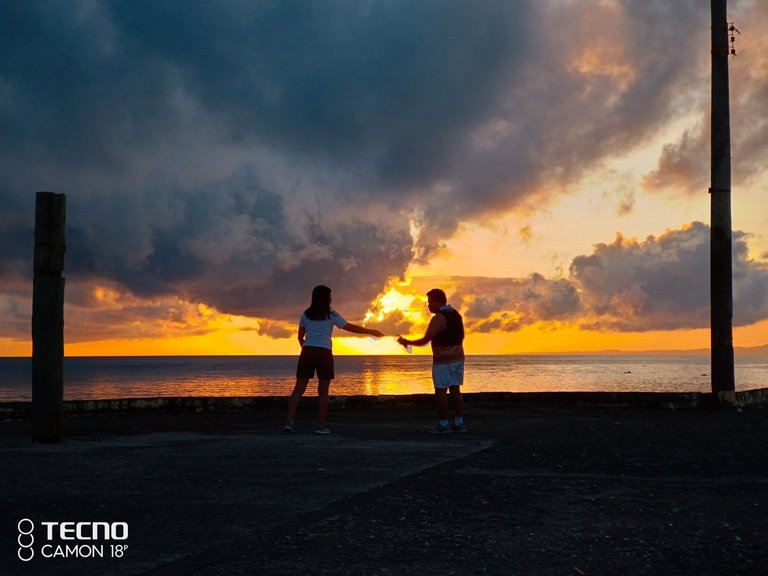 The next second that I took to take a shot at them was clear but they moved. The woman was giving him water, such a caring & loving wife. This little movement ruined the shot for me really. The first one was perfect if it wasn't blurred 😓. You might be wondering why I didn't try again right? Well I did but I was late coz after she gave him that bottle of water they were already done with that routine and move to do the next one which they would touch that wooden post to their left and do some leg kicking exercise. I have lost an opportunity of a life time but oh well. Better luck next time I guess. I wonder when will I be able to see a sunrise like this 😭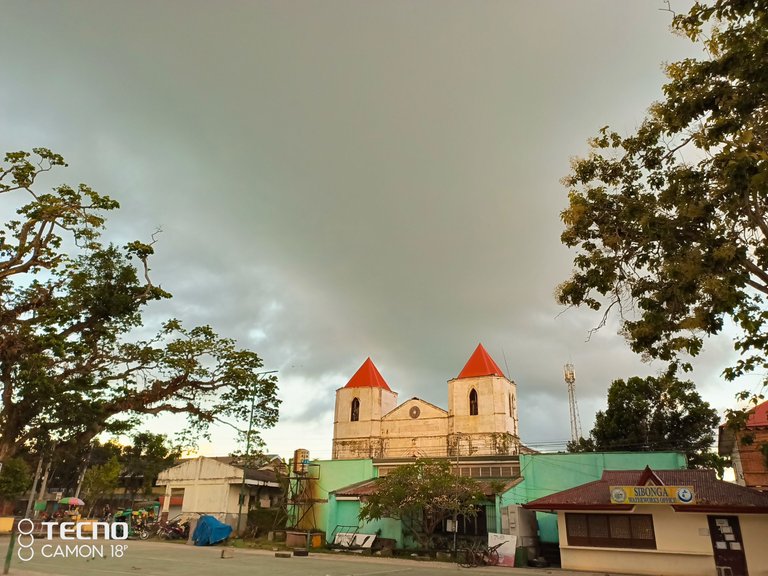 A few minutes after that wonderful display of nature, I decided to continue my walk in the tennis court. When I arrived in the tennis court the thick cloud was already above my head. My weather app told me it's gonna be a sunny day so I was still hopeful that this is just nothing.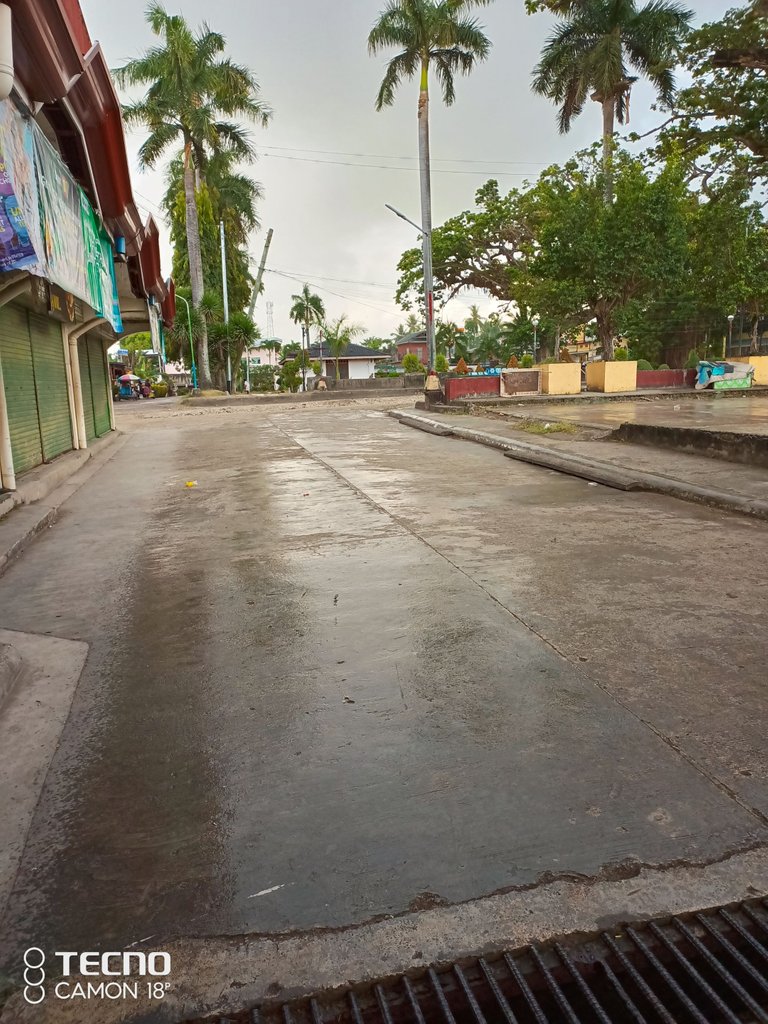 Sadly my worst fears came true 😱 no wonder the sun was fighting with the darkness earlier and it seemed like darkness has won the fight? 😱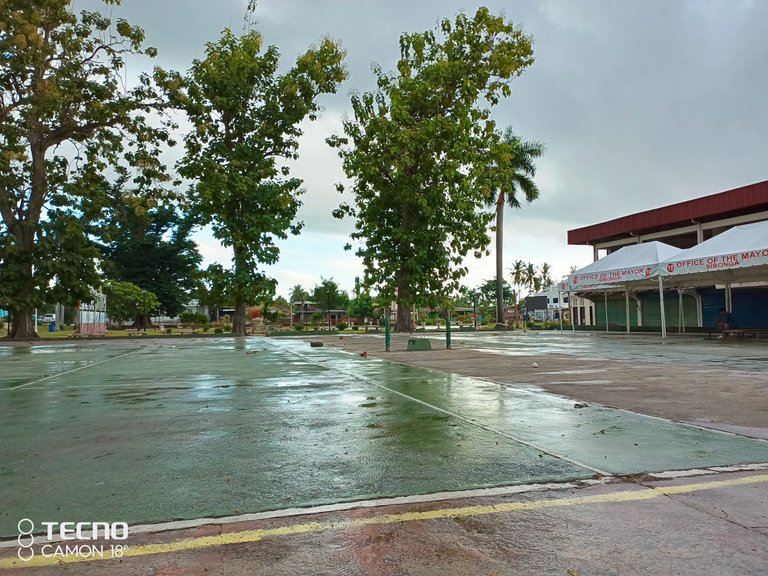 The rain stopped for a bit and so I continued my rounds around the tennis court but in just a few minutes it rained again 😰 I was stopped within my tracks for a good 30 minutes I guess before the rain finally stopped. I casually continued my rounds in the wet pavement and just being careful not to slip.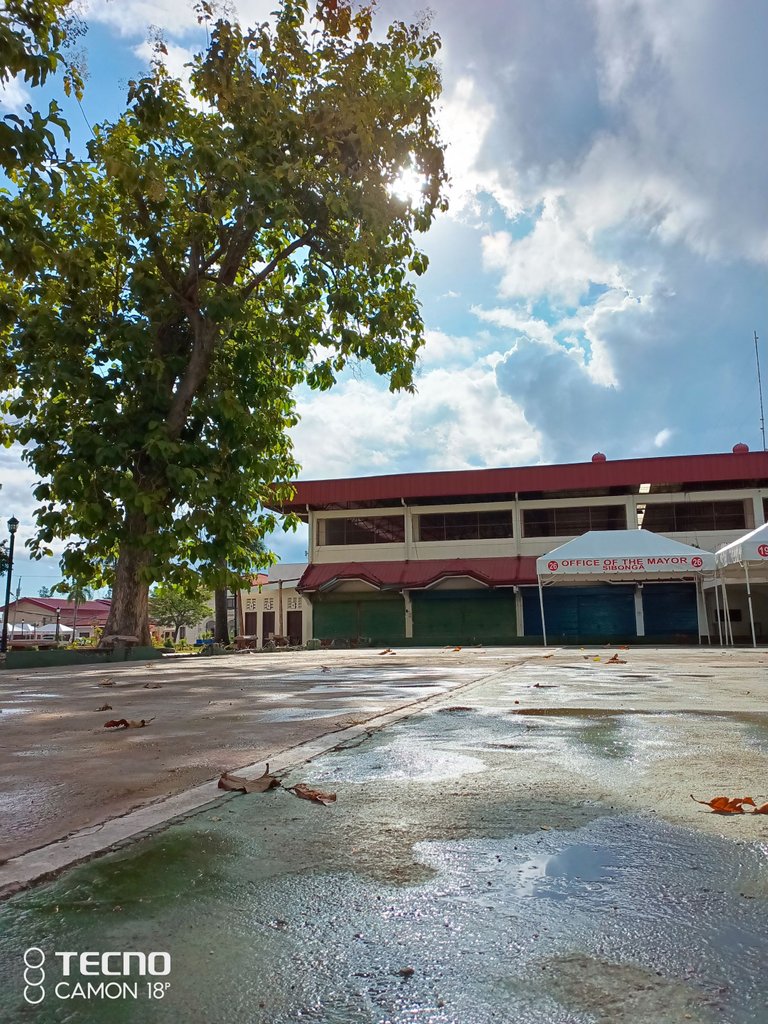 After hitting my goal for today's walk a beacon of hope has shown me the light, literally 🤣.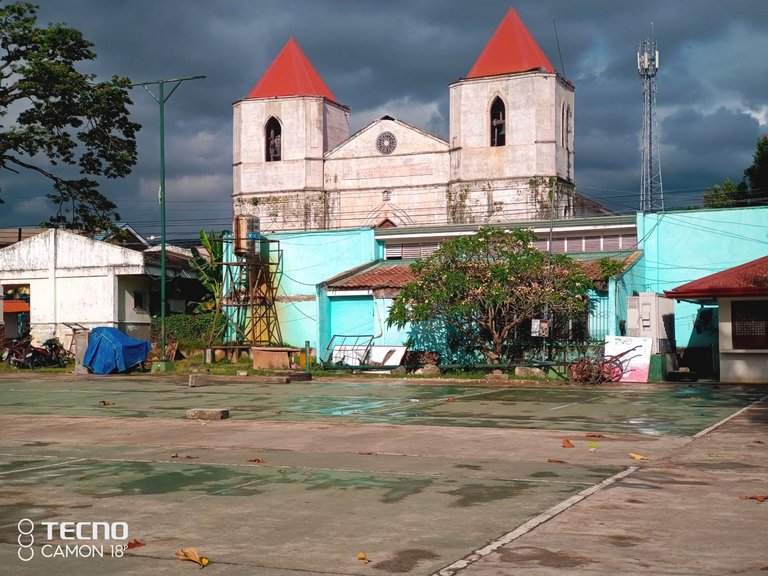 This concluded my walk this morning so it's all good right? 😁
---
Shopping Time
---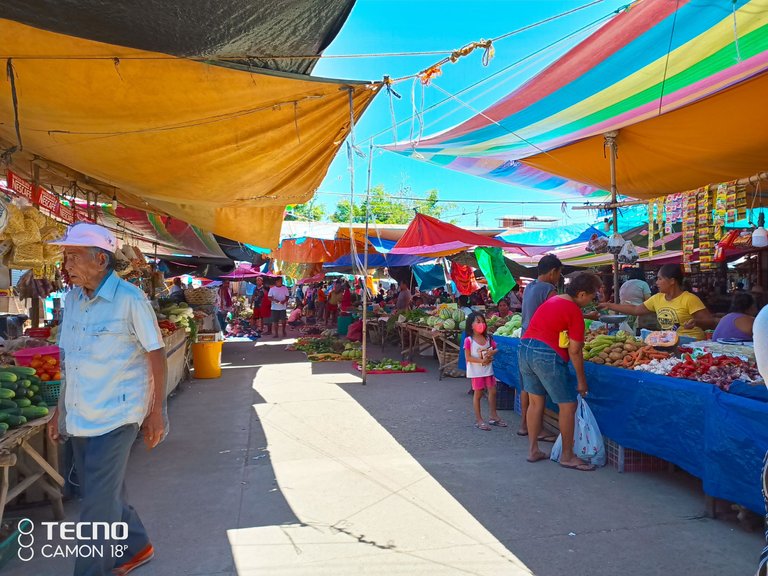 Today is a Saturday and it's been a while since I feature my Saturday Shopping in my blogs lol. As you can see it's HOT as heck now but it's fine by me 😁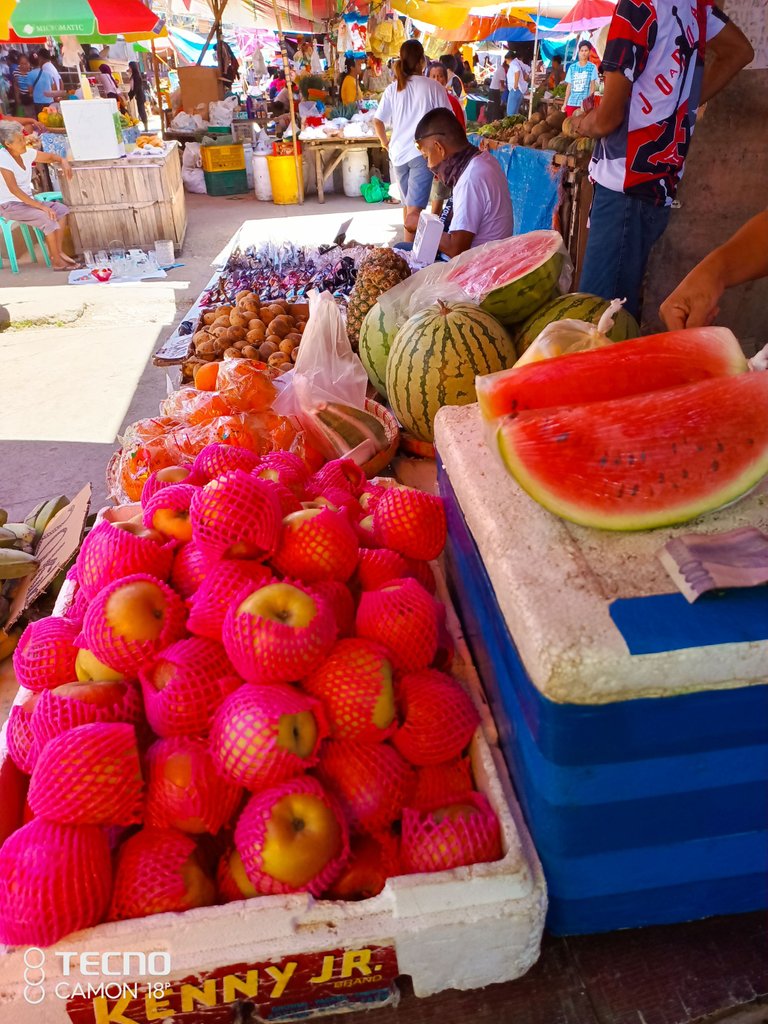 I've bought only a few things today. I've prioritized vegetables and some condiments. I also don't want to forget fruits! We need that Vitamin C to keep us healthy! 😁 Got some apples, pineapples and watermelons! 😍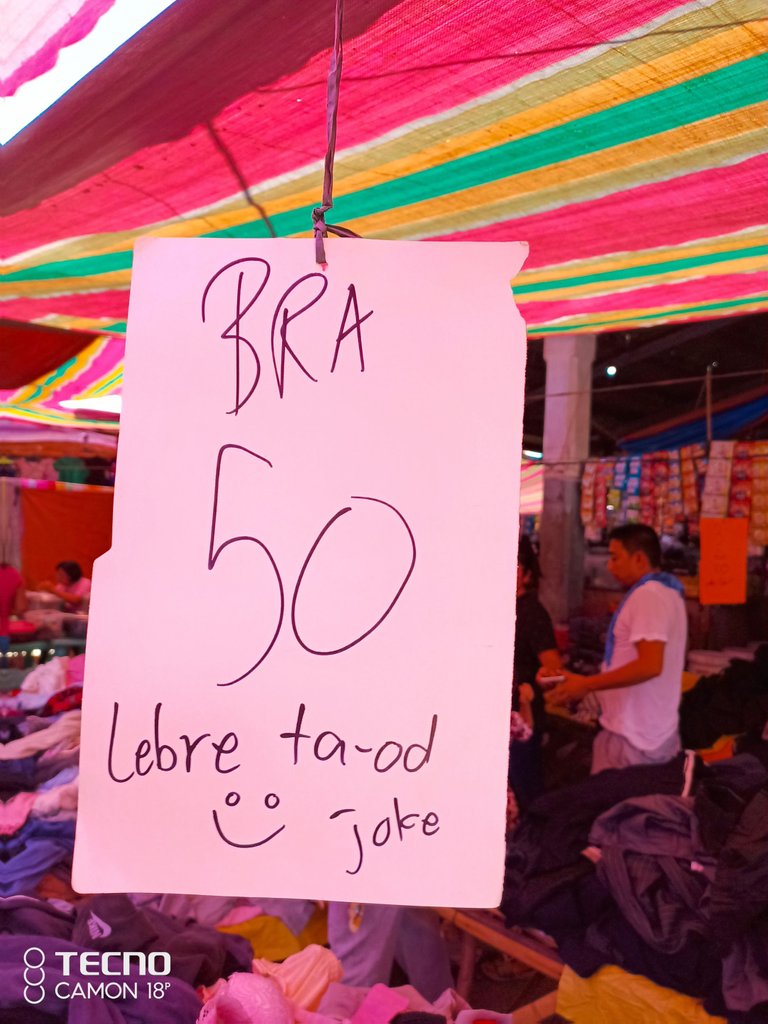 As I was walking around the market I saw this floating around a used clothing store or more commonly known as "UKAY-UKAY" here in the Philippines. I was shocked and laughed at this note right here. It says "Bra for 50 Pesos, it's free to try it on. Joke :D" if you didn't get the joke then let me tell you this. This is a public market or you might also call a flea market. There is no dressing room here in which you can try on some clothes safely 😅 and yes you've guessed it. It telling women they could try out the bra's there and there when there are a lot of people who can see 😂. This may not be a huge deal to some countries but here in the Philippines it's a big NO-NO lol 😂 I was so busy with my shopping but my eyes landed on this note really. It was just a lucky coincidence that I saw this note 🤣. After this funny encounter I went home since I've already done my shopping for now 😎
---
Afternoon Ride
---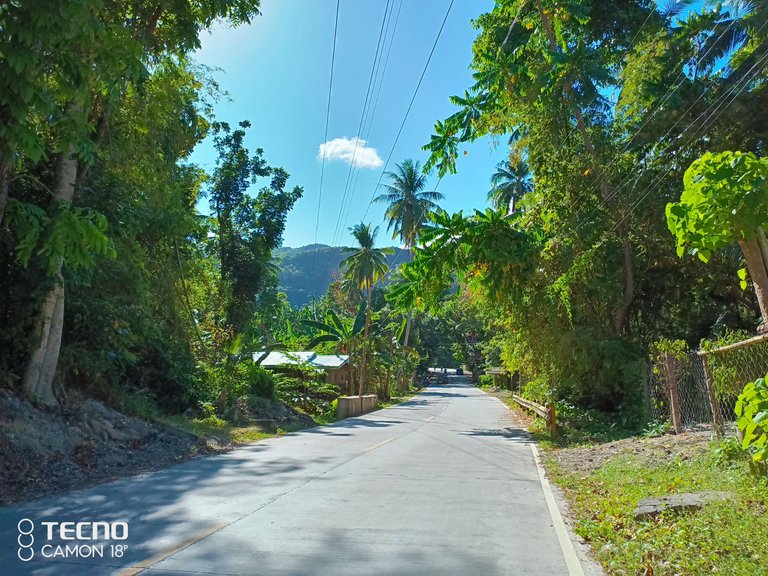 In the afternoon I had some spare time since I was already done with my chores at home. I decided to go on another afternoon ride earlier. If you're following my posts I'm sure you're probably tired of reading the same thing over and over again. Such as me going to Argao, to Don Gil and to Taloot Argao and etc 😂. So since I feel so alive today thanks to the sun rise this morning I decided to go to the mountains today for a change of scenery.
I've been climbing this route for quite a few times already and the last time I climbed here is about a month ago I guess or two months ago. Ever since my knee injury I was afraid of going up in the mountains coz my knees might be in trouble again. The last time I went up this route though was when I tried to use my front second gear or middle gear and not the smallest gear. The smallest gear is mostly used for climbing up but I stepped it up and see if I could use the middle front gear and I did. I was able to climb up using it so I tried it again today.
The picture above is where hell would start for me. It's situated 4 kilometers from where I started and from they on out it's gonna be an up hill battle (pun intended 😂)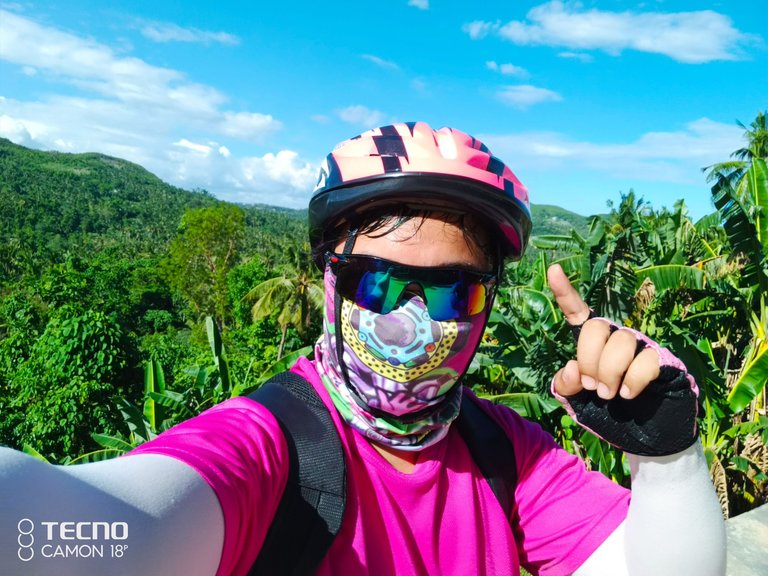 15 minutes into my ride I've reached my first stop for this mountain ride. I'm 25% done if I compare it to my furthest ride in this route so far. The view here is breath taking that is why I've mark this spot as my first stop. The view here never gets old coz you can see the mountains above and the forest below.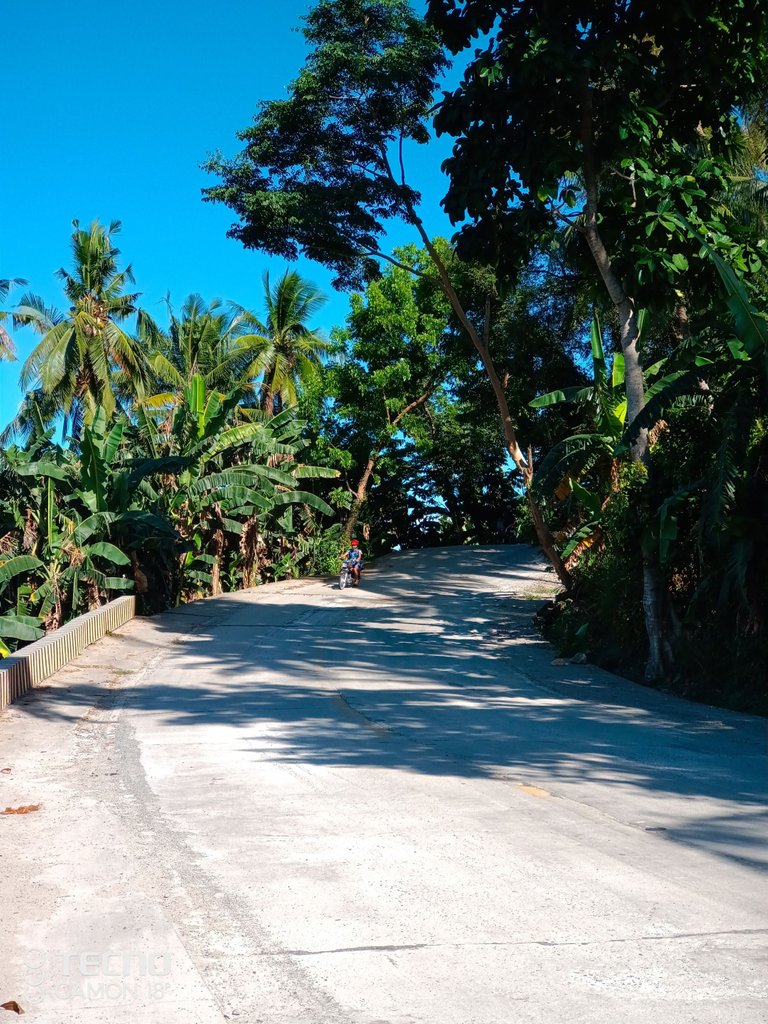 Aside from it's wonderful nature view here. This is also the reason why I marked this as my first stop coz the slope you see above is gonna be one hell of a ride. It's a short distance probably 10 meters or 15 meters but the hell in this path is the last 3 meters which is a 60 degree angle (I'm guessing roughly here coz I don't really know, but judging by how difficult it is to climb I'm guessing it around that area). I've climbed this path every time I go this route and I've never failed to climb it though it's hard. But today was different than my usual rides in this area from before.
A few months ago I didn't have this tube mask to help keep aways dusts and particles to enter my nose and thus causing me to get sick. The downside to this is obviously it restricts my breathing thus making it harder for me to get my oxygen supply up. This is probably the reason why I failed to climb this path today. I was so close though, I failed right at the last part coz I fell down my bike because my bike slipped due to the sand in the road. I slipped because my speed was so slow or maybe I stopped for half a second and then I fell down. Luckily I wasn't injured at all and I was safe. After that I just pushed my bike for probably 2 to 3 meters after the edge of that climb, which was safe away from the sandy road.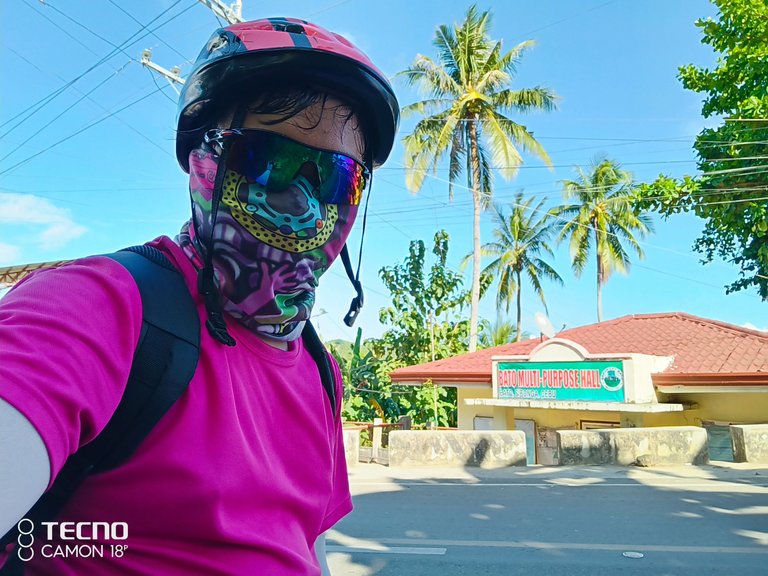 I've reached my second stop which is the multi-purpose hall of Baranggay Bato. I've marked this as my second stop coz it's a land mark that one can easily see. Plain and simple 😅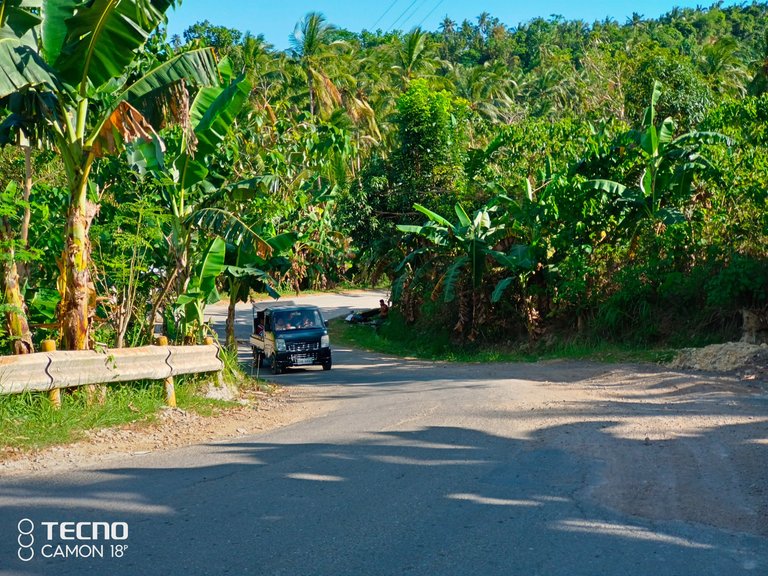 I wasn't able to stop and take a picture of the second hurdle that I must face coz it was such a hard road. I've faced yet another 60 degree angle road but this time the road was clean so I was able to speed up before my climb but once I've reached the top I was so out of breath that I had to stop for about 2 minutes just catch my breath. Seeing this downhill road, you might think it's a free ride down right? WRONG! Just like how crypto bull runs go when you go up you get a correction phase before going up again. This is the same thing 😅 Just around that corner is a double climb road which is my third hurdle. It's a double 45 degree climb meaning you don't get to rest in between so good luck with that 🤣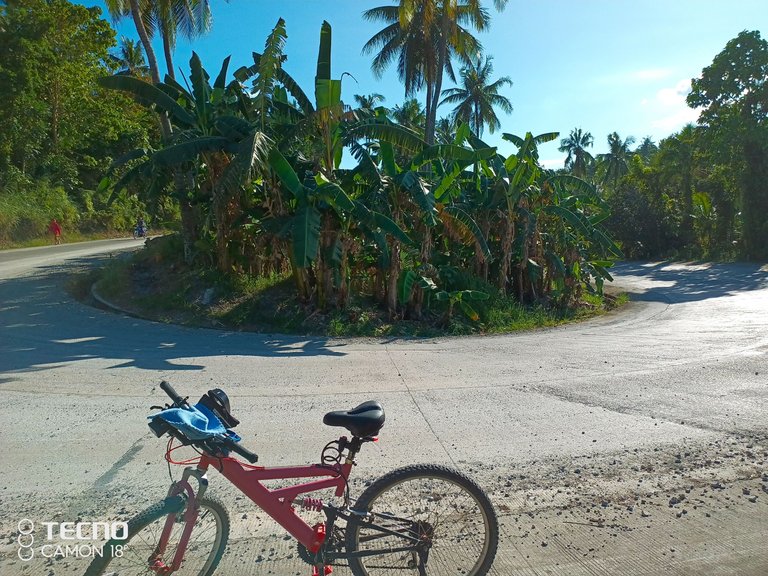 After overcoming the third hurdle it's a smooth way up starting from there on. I stopped by this U road coz I just wanted to take a picture of it. I'm sure this road would look more amazing if I use a drone to picture this path but that's a problem for my future self. After I took this picture I'll be arriving in my highest ride so far.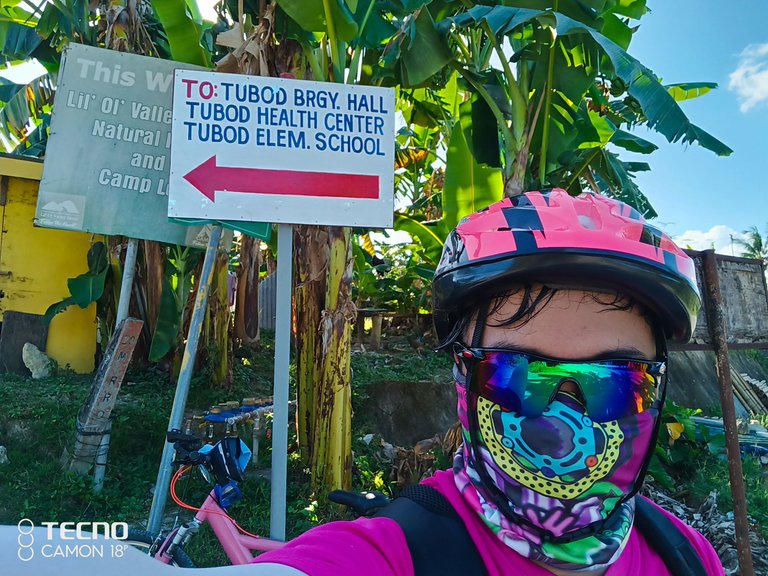 Just 50 meters from the U shaped road I've arrived from the furthest location in this route that I've reached so far. I could've gone down already since I've reached my goal but I decided to go on "PLUS ULTRA". If you don't know what "PLUS ULTRA" means well it means "To go beyond" meaning I went ahead and break my current personal record. I went on ahead to continue my journey since I still have time left 😊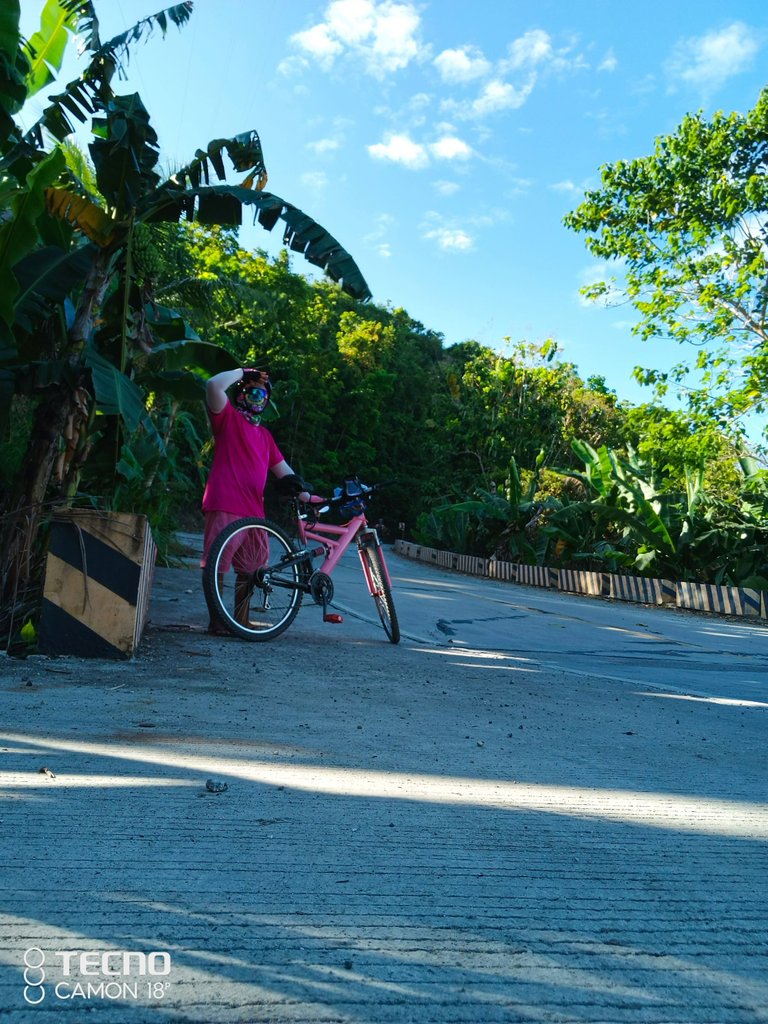 Just a couple hundred meters away I've found this very steep climb which I honestly surrendered. I didn't even try to climb it coz I know I'll fail miserably.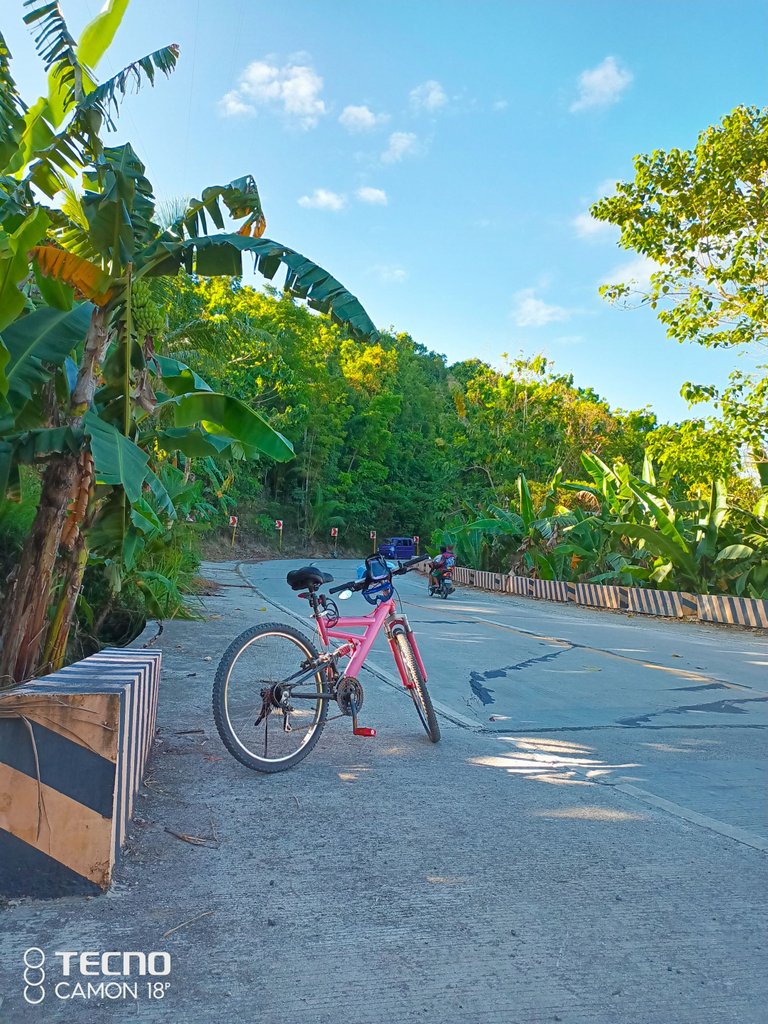 Honestly I think I could climb this road ahead if I wanted to but since I already feel so tired from this current climb that I decided to just go back and enjoy the downhill ride from here on out. Time check is 50 minutes into my ride meaning I've been climbing this mountain for 50 minutes how. It's time to head back home so I can relax.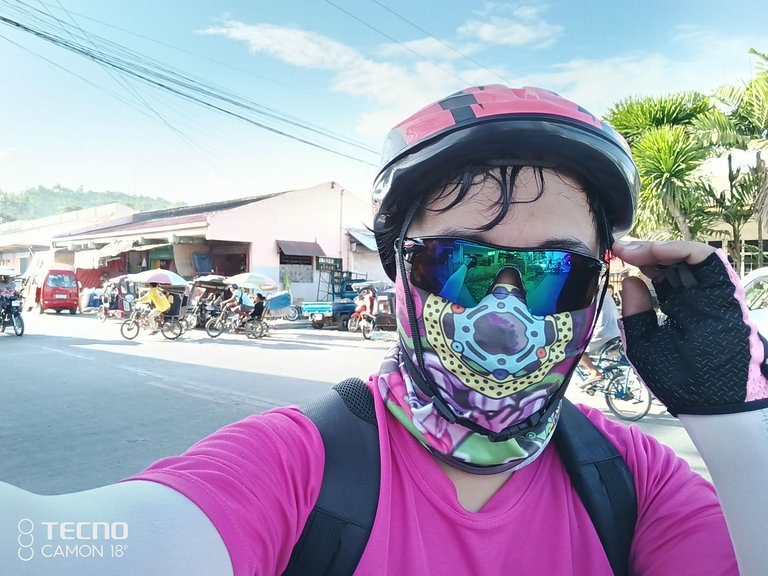 The 45 minute up-hill climb turned into a 15 minute downhill ride 😅 I could've done it using 10 minutes but I decided to not go full speed in a downhill since my brakes is only rim breaks. There 's a good chance if one of the break fails I'll probably die in the deep deep forest down below and no one of probably notice me 😢. Anyways I've arrived in the public market and back into the heart of Sibonga. I didn't go home ahead though. If you notice I have a bag in my back. Yup I'll go to the park roam around there and maybe I could take come pictures of the people there.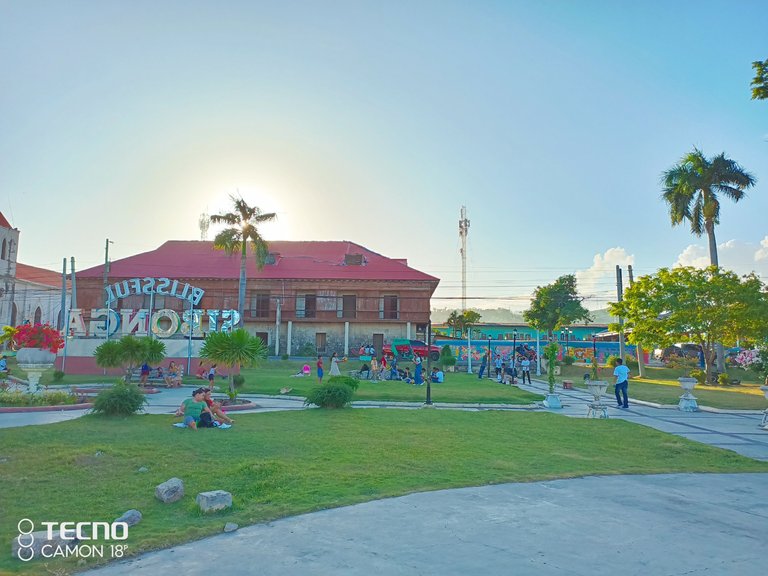 Sure enough there were a lot of people in the park today coz it's Saturday 😁 I've roamed around to see who wants a picture and I've got a few beautiful ones.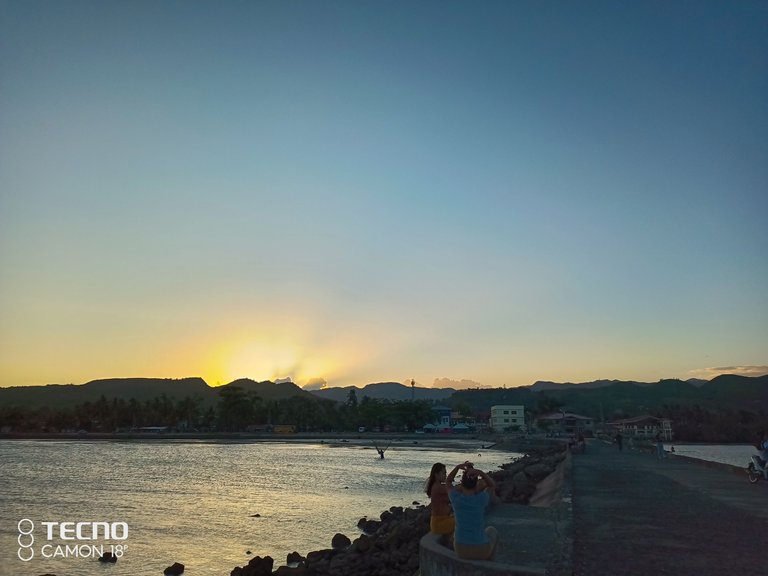 I've also went to my favorite wharf to enjoy a little sun set 😍 I think wraps up my Activity for today guys coz it's becoming quite long already. I hope you liked my story for today and the pictures as well. I'm super duper tired right now and I just wanna crash in my bed 😴. Till next time guys! Cheers!

This report was published via Actifit app (Android | iOS). Check out the original version here on actifit.io




25/03/2023

23913

Cycling, Daily Activity, Walking
---
---