Once In A Lifetime Sun Rise (A Crocodile Ate The Sun)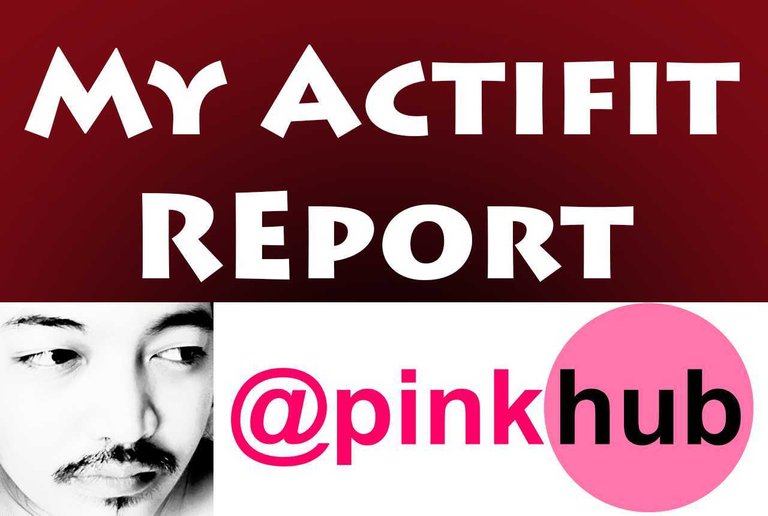 Hello everyone 😁 how was your day today? I am back once again to report on my actifit activity today yay 😁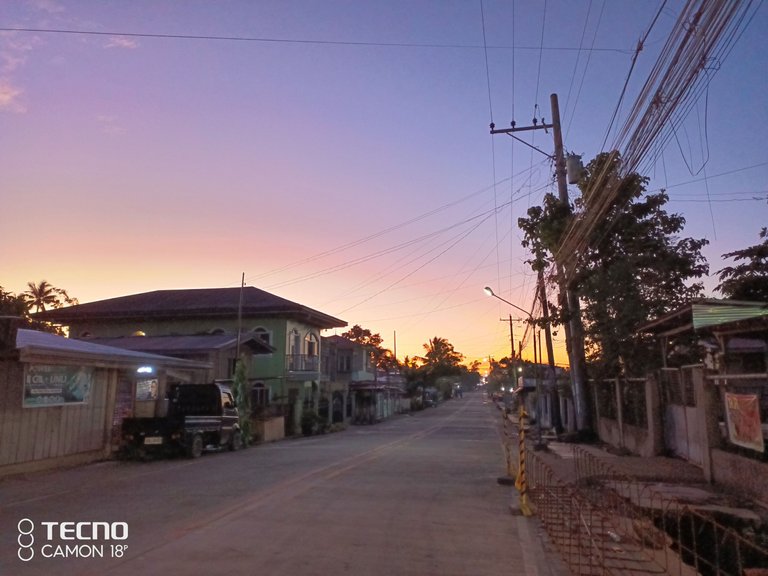 The past 2 days were quite gloomy (literally) thanks to the heavy rains that fell down in our town. When I got out today I saw the beautiful twilight scene in front of me so I went out for a walk this morning.
I brought my old camera (Panasonic Lumix FZ80 Bridge Cmaera) with me coz I felt I would need it and I'm glad that I did. It has been a long time since I last used this camera since I bought a new one (Nikon D5300 DSLR) coz I wanted to try out a camera with an interchangeable lens. To make the long story short I love my new camera that is why I haven't used my old camera for a few months now.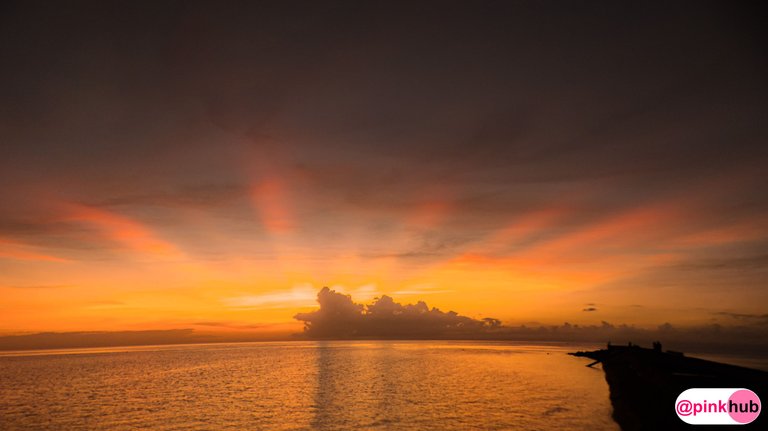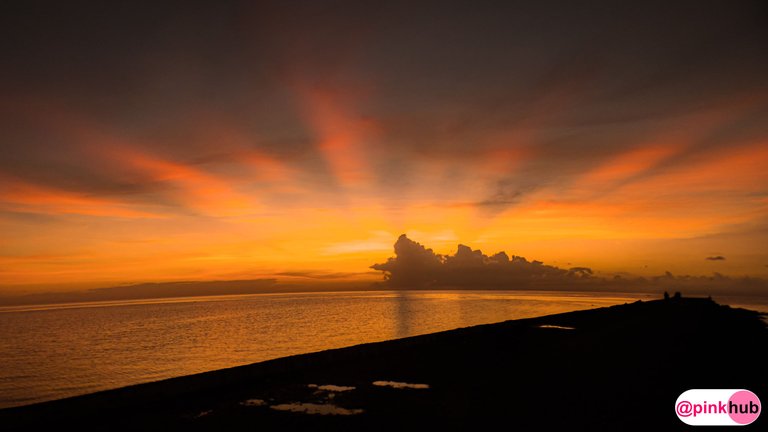 My gut feeling was spot on and I was lucky to have brought my old camera along with me this morning. Even though this camera takes soft photos but it's versatility is unmatched. I can go as wide as 18mm on the wide end and as long as 1200mm in the long end giving me a total of 60X zoom power! Thanks to this versatility that I was able to take all these photos!
Looking at the photos above the twilight really was quite stunning! But there is quite more to this than meets the eye. In the above photos you can already see the small cloud formation over the horizon which will grow into a wonderful crocodile in a few minutes.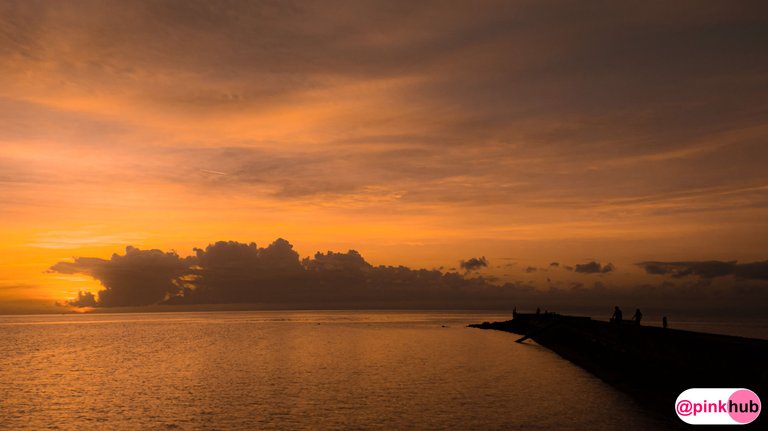 It really is looking like a crocodile now isn't it. Not quite there yet as it looked like a submarine as well but it's the head of the cloud formation where it really differs and which is why I called this one a crocodile.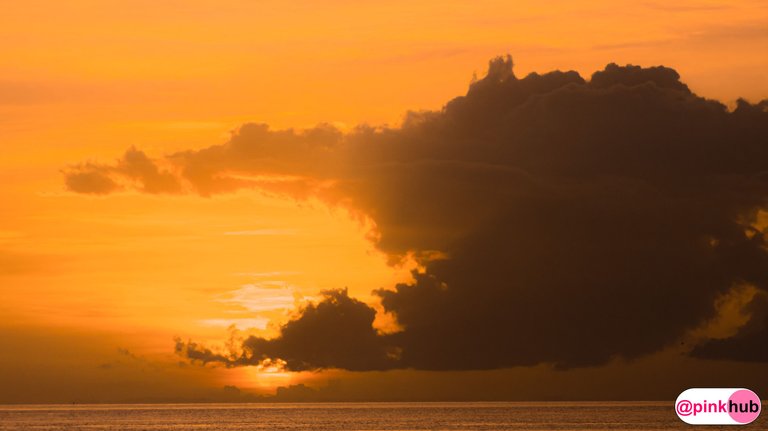 Just the clouds forming a crocodile itself was already quite an amazing view but I really didn't expect there could be more to it until I took a closer look at the horizon before my eyes. I couldn't believe what I saw and luckily my camera was in my hands coz the following events happened quite quickly in just a span of 1 minute.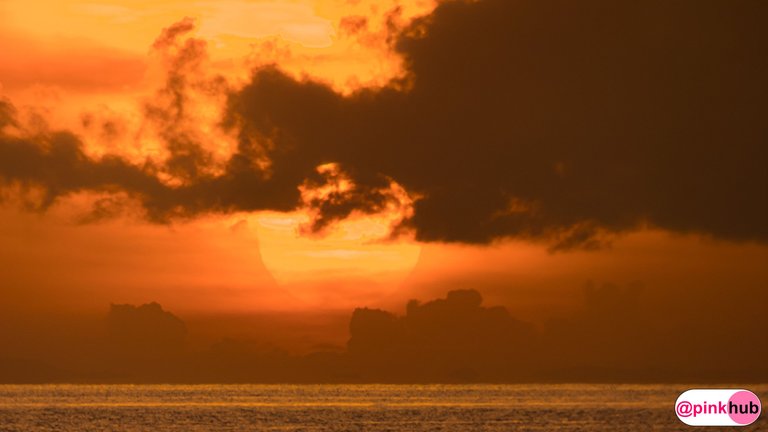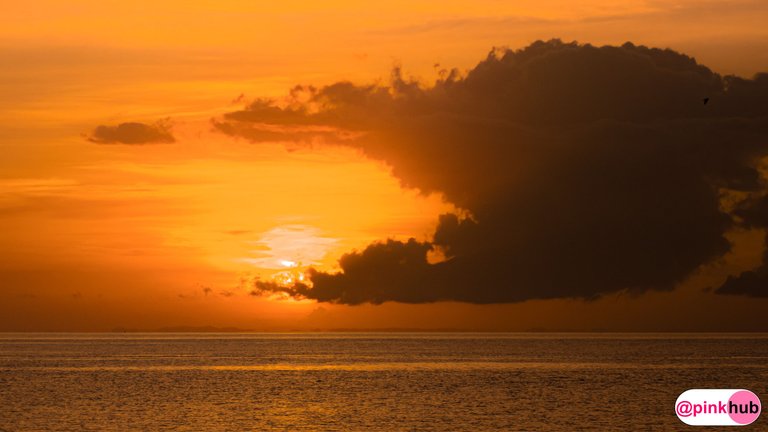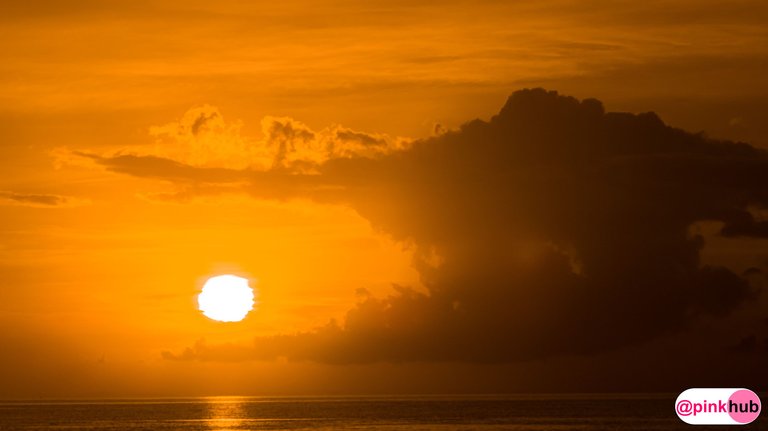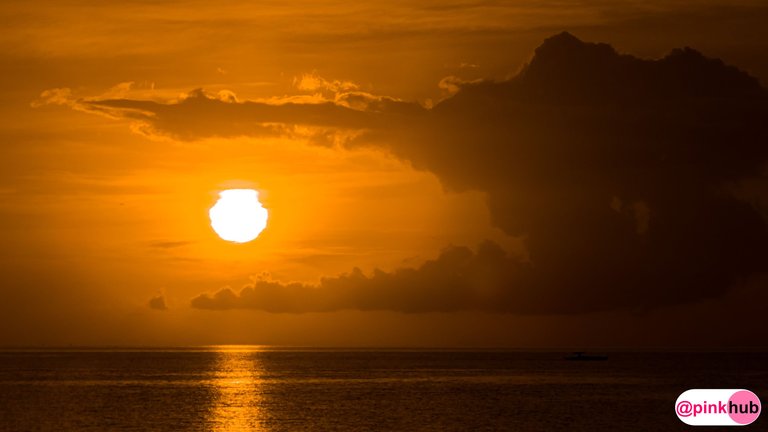 Now let me ask you guys right now... How many times have you witnessed a cloud formation in the sky that looked like an animal? Probably many times right? but it is still quite a rare sight to see... Now imagine that animal eating up the sun just like what I witnessed today? What are the odds of this happening during your lifetime? To be quite honest I don't think I will ever see anything like this again in the future. I have lived in a place near the sea but this is the first time I have ever witnessed something like this. It really was quite stunning and mesmerizing. I am honestly quite blessed to have brought my zoom bridge camera along with me today. If I didn't bring it I wouldn't have been able to take these photos with me today. Are the photos great? Nope not really for sure but I'm just happy to document this day which is probably a once in a lifetime opportunity for me.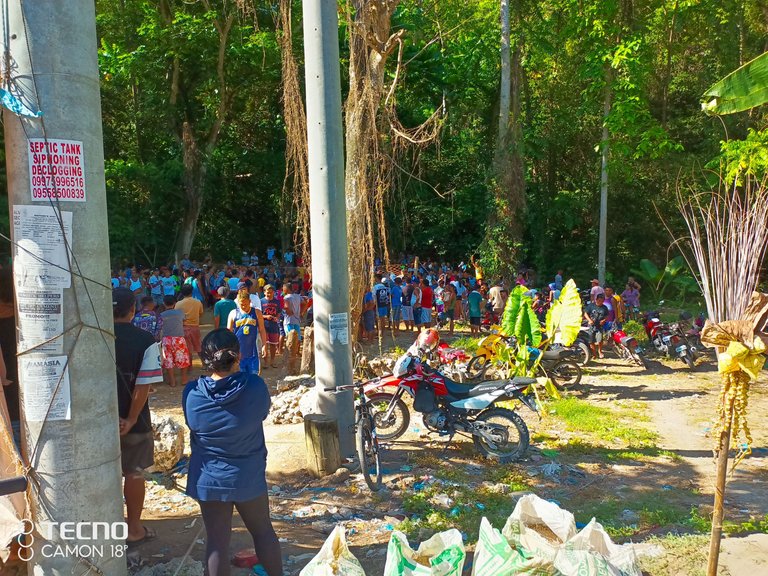 In the afternoon I decided to go on a ride since it has been a while since I had an afternoon ride. I went to Baranggay Lamacan earlier where I saw this huge crowd just beside the road. I was curious what it was and I thought it was a cockfighting but I was mistaken. There's a volleyball match going on and most likely 90% of the people here are here to gamble 😅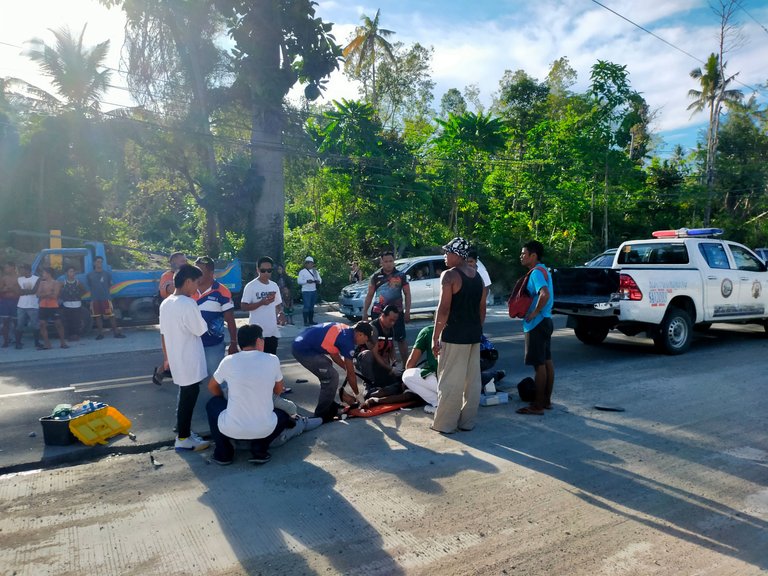 After my ride in Lamacan I went to the highways and planned to go through Baranggay Abugon and then back to Baranggay Simala for a border to border ride. To my surprise when I was almost at my destination in Baranggay Abugon I saw some crowd from afar. Judging by the sirens I'm hearing it's most likely and accident which it was. 2 people riding a motorcycle crashed into an ambulance in the middle of the road. Of the two guys one got badly injured with broken bones in the feet and arms while the other one only got very bad scratches. This is probably my first ever experience witnessing a medical rescue live. I was stuck in this place for a while since I was doing a live stream of this accident on my Facebook page. So my suppose to be plan for a border to border bike ride was spoiled thanks to this accident.
I was able to witness that both of the guys were safely taken by another ambulance which arrived a few minutes after my arrival. There was no clear story on whose fault the accident was but judging by what I've heard it was just a clear unfortunate accident.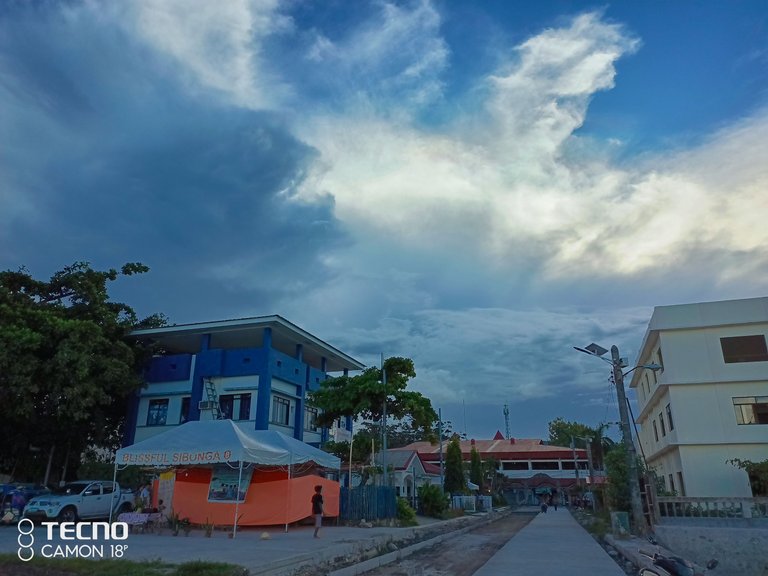 After the accident I went back to our park and our wharf just to see the thicc clouds above my head... So instead of continuing my ride I decided to just call it a day coz it looked like it might rain again. Anyways guys this is all for me today. Till Tomorrow 😁

This report was published via Actifit app (Android | iOS). Check out the original version here on actifit.io




05/05/2023

19193

Cycling, Daily Activity, Walking
---
---