"The Truck"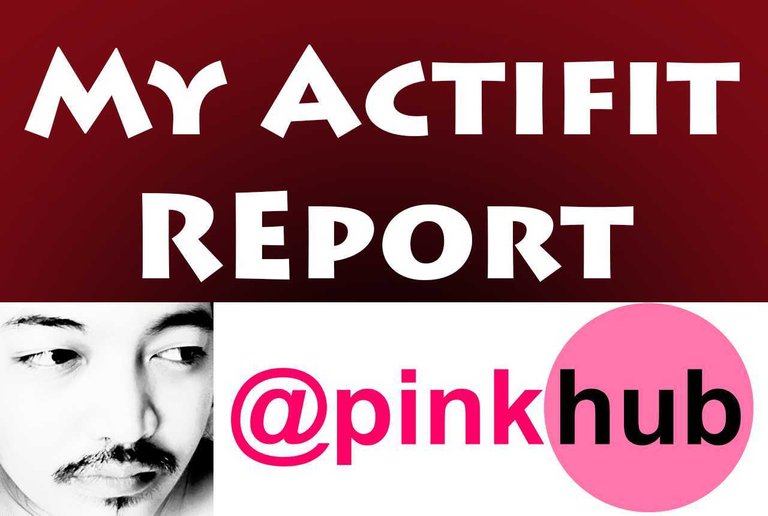 Hello everyone 😁 how was your day today? I am back once again to report on my actifit activity today yay 😁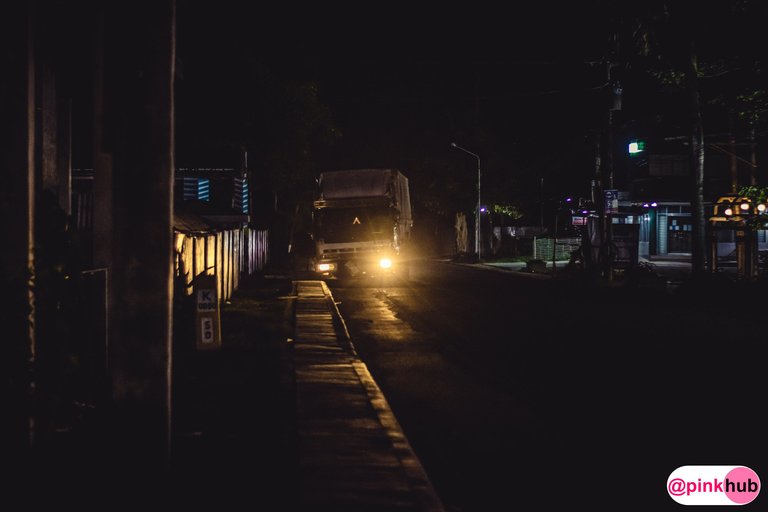 When I started my walk this morning it was all fine and all. I got a few rounds around the tennis court and then suddenly I heard a loud SCREECH and a huge BANG! I looked immediately at the highway since I'm quite close to it and saw this wheeler truck at the side of the road. At first I thought he rammed through the private school walls but luckily it didn't. I wanted to go much closer than the photo above but I was a little afraid to do so. I knew that the driver was fine though coz he checked the damage immediately after the crash.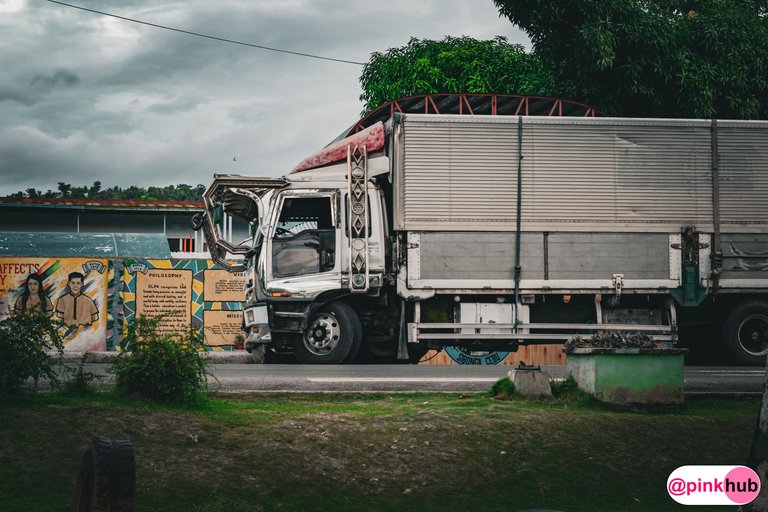 After I took that photo above I continued on with my routine, walking in our wharf and then back to the park and guess what? The truck was still there and in the same spot 😅 Honestly he was blocking the entrance to the school.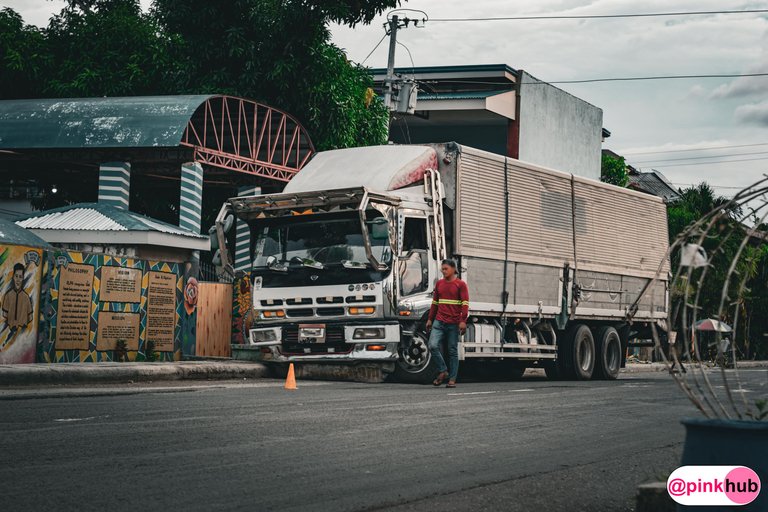 Looking at it now that it's bright out it doesn't seem to have that much damage done to the truck so I'm curious why is it still there? Maybe because he couldn't work on the problem coz it was dark a few hours ago? That seemed to be the case here.
I continued on with my walk as usual. I didn't check on the truck though when I got home and I honestly forgot about it 😂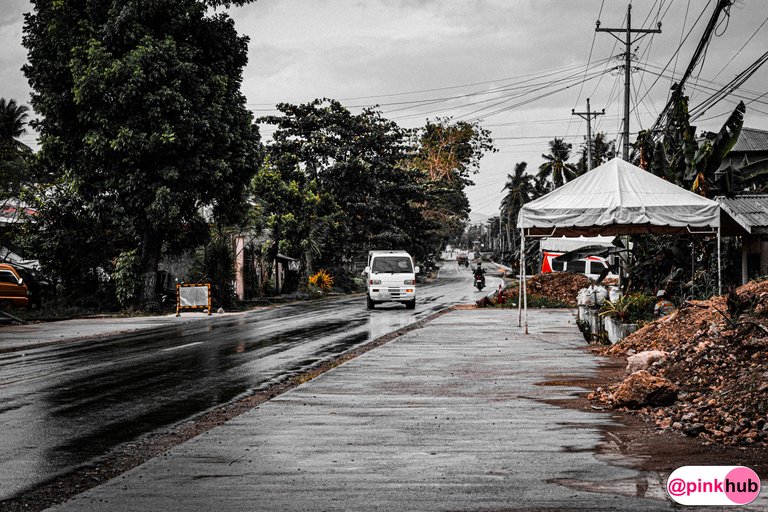 In the afternoon I had a chance to go out for a ride... I decided to go to Carcar City this afternoon and it was such a bright sunny day outside... When I got to Baranggay Candaguit though the weather just suddenly turned 180 degrees and the sun was now gone and it started raining... And mark my words it wasn't a light rain at all... Just look at how wet the road it 😂 Luckily I was able to find shelter so I didn't get too wet in the rain.
The rain stopped and so I decided to just go back and maybe do my ride round the park instead of going to Carcar City coz I feel like it will rain yet again coz of the dark rain clouds above my head 😅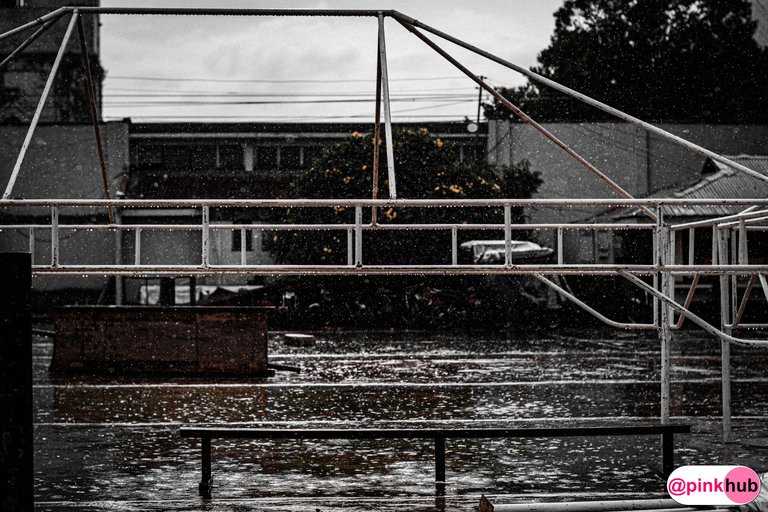 And luckily I did went back or else I'd be a wet toast and stuck 😱 It rained quite much heavier than when I was in Baranggay Candaguit earlier. I was stuck in our Sports Centrum but at least I'm safe from the rain. It probably rained for an hour I guess coz I was stuck there wayyy tooo long...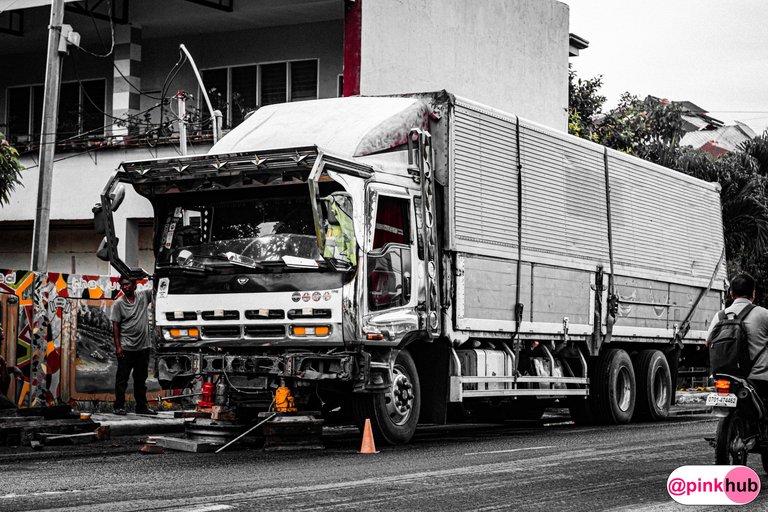 After the rain stopped for the 2nd time I decided to call it a day and go home. As I was going home though I saw "THE TRUCK" yup it's the same one as this morning 😳 and judging by the looks of it, it was still broken 😱 I mean how bad was the damage to have taken them almost a day and it was still not fixed 😨 I feel bad for the driver coz he is stuck there and will probably still be in a few more hours and it's getting dark already. I just hope he could fix it before I can do my morning walk again tomorrow morning or else it would really be a story to tell 😅
I guess this is all for me today guys. I hope y'all are having a great day ahead. See yah tomorrow and hopefully I don't see "THE TRUCK" 😅😉
This report was published via Actifit app (Android | iOS). Check out the original version here on actifit.io




30/05/2023

20572

Cycling, Daily Activity, Walking
---
---