Hopping Around in the Dutch Dunes
Like so many people I wanted to use the new year as a start of more exercise. But unlike I expected I am having great fun with walking this past week! I've discovered some beautiful areas near our home and it has been fantastic, despite winter, to be out and about and I wanted to share some of my walks with you! If you are ever in the Netherlands, we live near a beautiful area of dunes, Schoorl. All pictures are made by myself.
Chilly Beach Walk
On Tuesday we had a visitor and decided to go for a walk. As we are currently in lock down again in the Netherlands there are few other options as well! We decided to go to the beach and have a walk around there and in the dunes.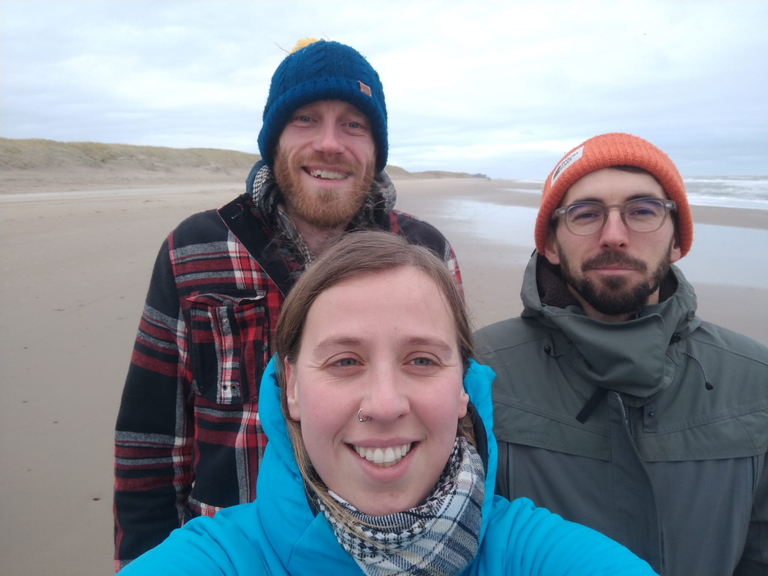 As you can tell we were a bit cold, but it was nice to be at the beach and a big difference to the summer when it is heaving with people. Since we were pretty exposed and cold on the beach we decided to go a bit further inland for some cover.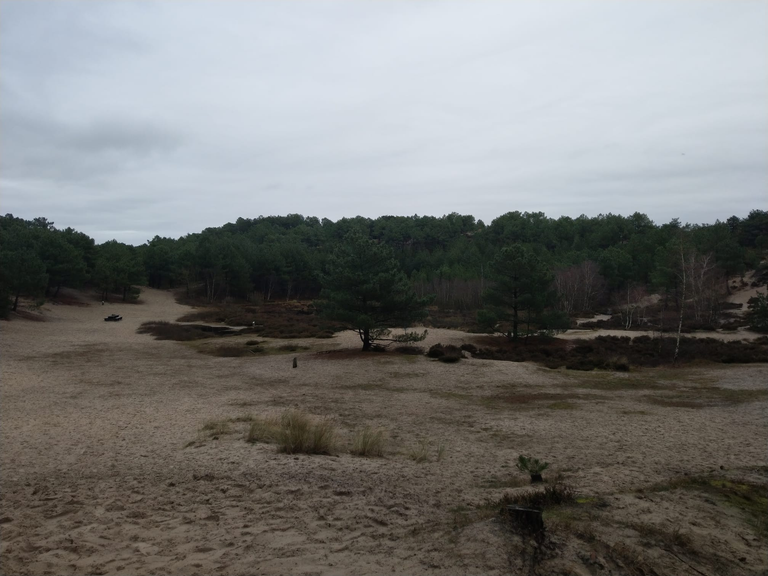 This are is also used for discgolf, a funky sport that involves throwing frisbees at big pots in the hope you get them in. Some people were even playing while we walked past. We walked about 7 km, a nice distance. I am still recovering from a pneumonia so we didn't want to go crazy but test how much the lungs would be happy to take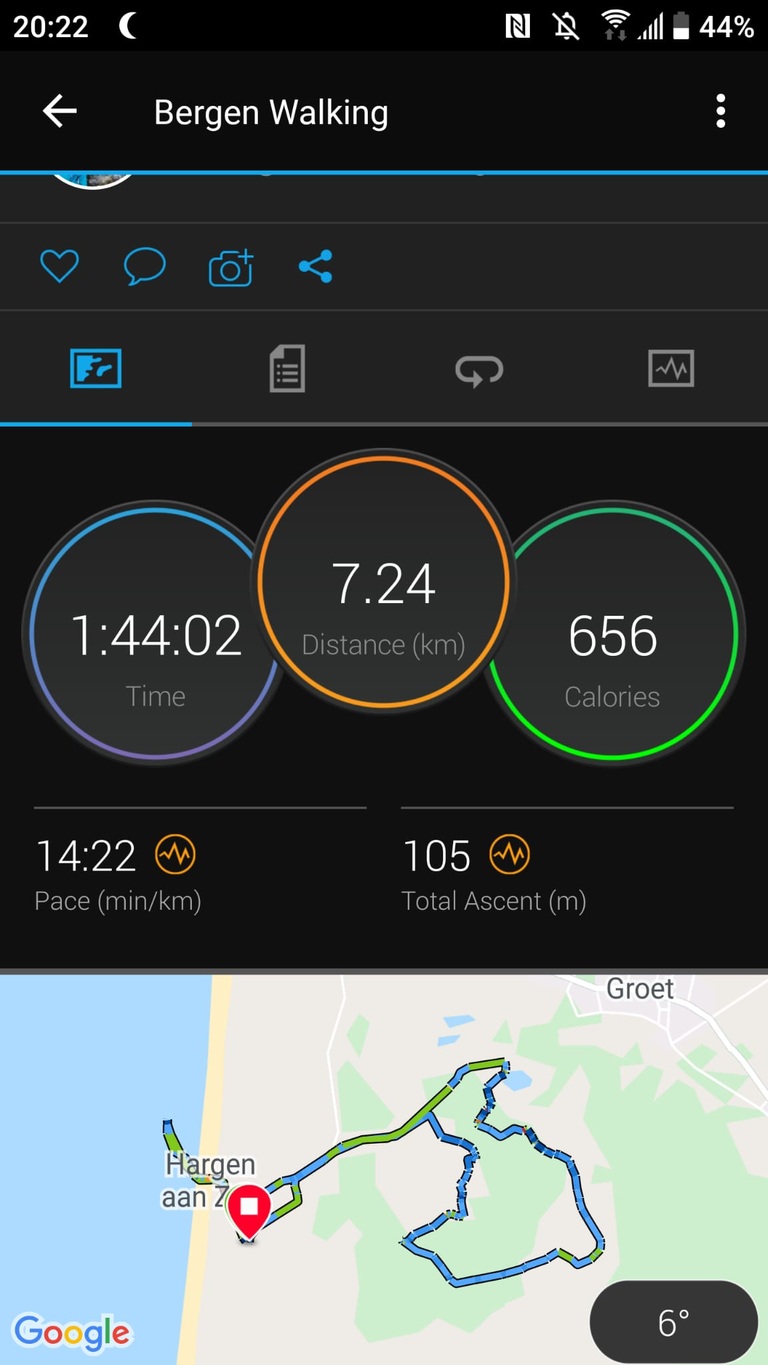 A Glorious Day In The Dunes
Today (Thursday) we decided to go for another walk to a different part of the dunes, near Schoorl. And it was a truly glorious winter day! The sun even came out and it was cold, but so beautiful!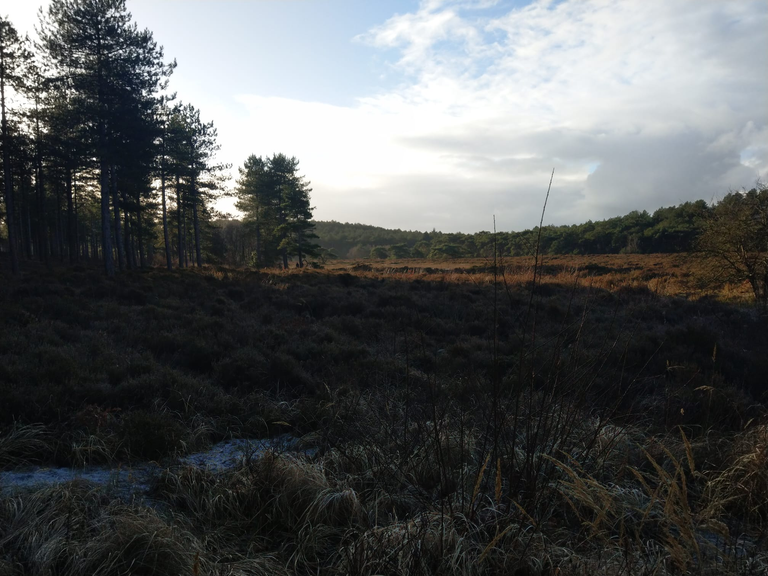 Loved the light falling over the heather here. We decided to go for a walk just in the dunes, skipping the beach. And it was quite the exercise because in the dunes you keep going up and down and you have to walk through a lot of loose sand. As you can see in this picture: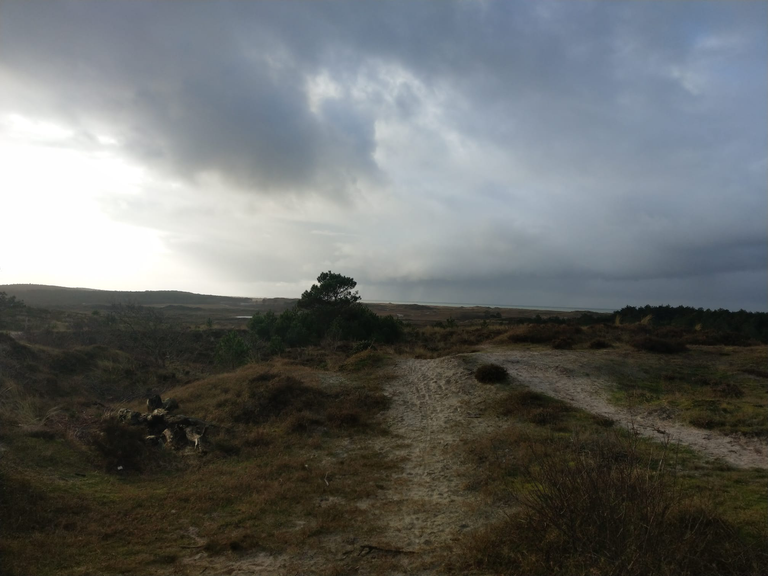 I had a good experience after Tuesday, with only a bit of muscle pain around the lungs so we decided to go for a longer walk this time and managed to walk over 12 km before our feet got tired and as sleet started to fall from the sky we realized we wanted to go home and have a cup of tea.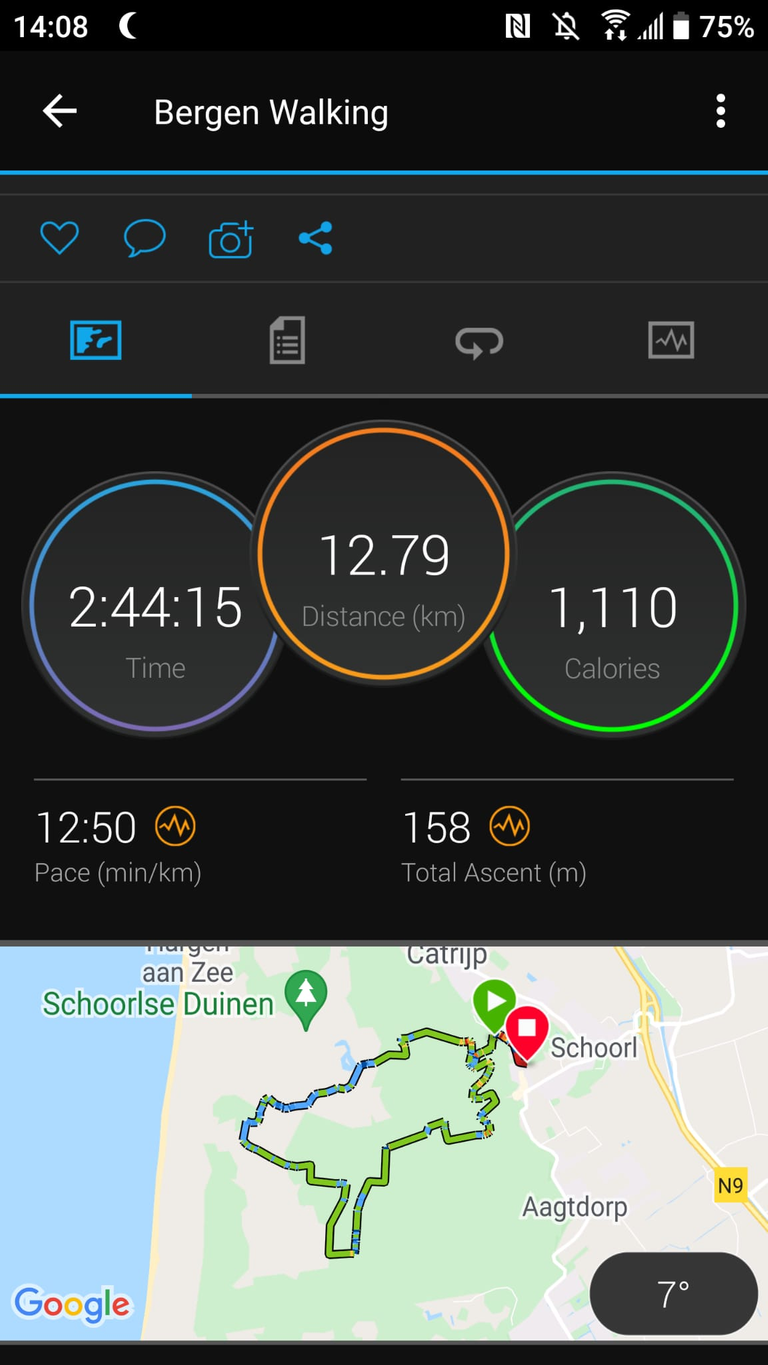 So Far So Good
So far I am really enjoying a lot more walks. Of course I am still in my vacation time so I have a lot more time to do these things, but will be happy to keep up these walks in our weekends when we go back to work!
Also love to showcase some of the beauty of the dunes in the Netherlands!
---
---