DO YOU THINK WESTBROOK A GOOD ADDITION TO THE LAKERS?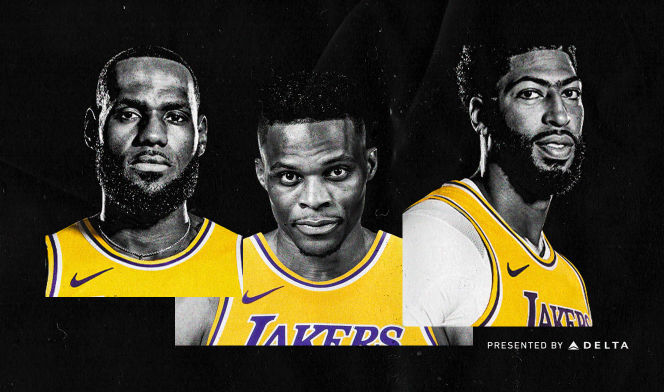 source
It is definitely a plus for the Lakers. Usually you and I do not know all the details about a team chemistry. I have to say any player cannot be greater than the LAKER Brand. LeBron came to LA to pursue other objectives. Adding AD and the bubble, championship came at the mercy of the Heat.
That same year they had some players I thought, will never play together. You got Rondo and Dwight, these guys are difficult to deal with. Somehow they play hard and win. Westbrook will fall in the same system where King James run the show and everyone follows. It is about winning and the chemistry even seems hard always bring success when all players buy in.
I am pretty sure Westbrook does understand, he is not getting younger. He is getting more experienced and the opportunity is wide open. The only block they have this year could be Bucks and the Nets. Everything should be cake walk in the West. Clippers are not there yet with PG and KL. As long Westbrook play huge minute in the regular season and save AD and LBJ for the key moment you can be certain Lakers can win again.
Will this be LBJ last year on top of the league? As long AD can remain healthy, Westbrook will bring that explosive touch to keep the ball moving. It will be hard for Westbrook to blow that opportunity to play with Jams and AD cause he is selfish. One thing with James he knows how to play but he understand the game where you can say he can coach as well.
My only issue with Lakers, the team changes too much. They need to build chemistry fast in order to remain on top and weather the regular season.
Rondo did play with James, so he will get alone with Westbrook. So many rough personalities in this team. All I can tell you, they believe they can pull this one. If they get Bucks in the Finals, lakers won, Nets, I am not so sure cause it will be crazy.
Any purple and gold fans out there, what do you think ?
---
---