KUZMA STILL THINKS HE SHOULD BE A LAKER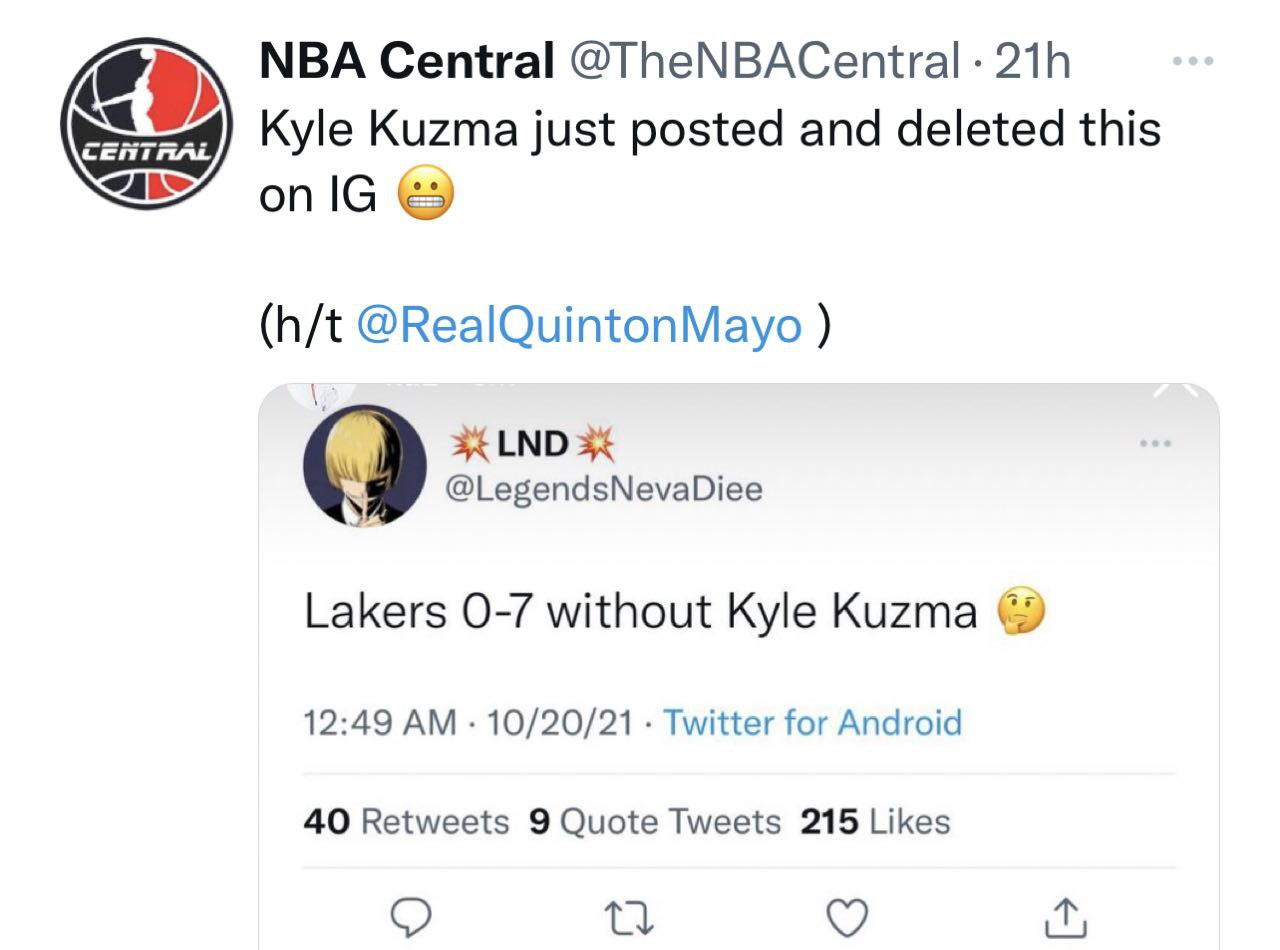 source
I am not sure if kuzma did really write this click in IG. If he did, he thinks the Lakers will get worse without him. Kuzma is an upcoming star in the league with a lot of potential. He got skills and I wish he shows he can take over a game while he was there.
James and AD have changed the way Lakers see everyone else around them.
I can say before Kuzma looks solid knowing he can bring them some wins. The brother can play, there is no question about that. While few people worry about the stats, it is the only way for everyone to take notice of you after the game. Mostly when you are in a losing team, you need the numbers to bail you out.
Other factor I see Kuzma is still throwing darts at Lakers, playing for purple and yellow elevate your star power.
After all it is LA.
Playing for the Wizards is not as pompous as playing for the Lakers. As a NBA player Kuzma can make a lot of noise by doing what is required of him. Win games and carry the team on his back to prepare for the next contract.
Now as you see in the pic below, both teams will play quite a few games. Wizards won the first one while Lakers lost its first.


source
As the season progresses, we will see how both teams behave. I know for sure the Wizards cannot match the Lakers legendary squad. From now and then, there will be some prowess from the Wizards.
I feel really bad for kuzma. He should have played better while he was the last one left over from the group before AD.
It is business after all. At the same time I am not worried much for him since he is getting paid to bounce the ball.
At least he gives us basketball fans something to talk about.
I do not do much of social media except of this Hive community and Discord and some twitter from time to time.
This season will be something for all fans to see how covid has changed the way we see the games. Some will play while some will not. Kyrie is in a different world by himself, just like Ben Simmons.
It is fuel for us to talk about and see how the game changes.
Kuzma, you have to play better since you got trade for Westbrook.
How is your team doing?
---
---