HELLO ! YOU PLAY TO WIN THE GAME!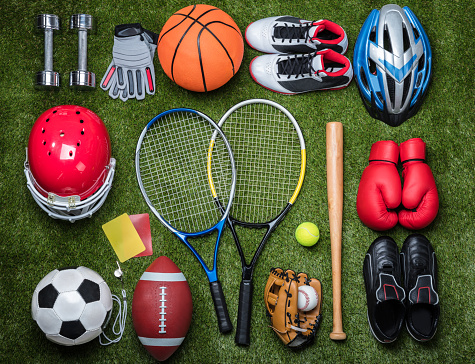 source
If you are a fan of American Football you know too well this quote by a famous coach. I think he got irate for answering questions about losing way too many games. A fan of sports have many to say since this is the moment most of the matches are playing. American Football is going strong and we are moving on to the 5th week. It was a great display across the board.
I can say the same thing for my beloved #Football. Chelsea is doing really good while collapsing last week in front of City and in Championship League. Holding on first place could be a break from the Lukaku problem. Yes he has not scored in the last four games for Chelsea. I guess all clubs did figure out how to play him. Since then opportunity opens wide for Werner to score.
Scoring continue to linger in Chelsea backyard. They are still a solid team to say. They did score 3 goals and more opportunities to score 6 in that match alone. Losing to #Juve and City was a heartbreaking for me. I know they can rebound quick. #Brentford looks serious coming over the the Premier League.
Just look at their schedule for the rest of the year, they'd better not be losing any games whatsoever before 2022. The schedule is favorable for them to make a run and gain some distance in EPL. UEFA is another story with #Juve and #Malmo. Without going further, City vs Liverpool was a heck of a match where both teams were going back in forth. Chelsea needs to play aggressive and safe not to allow any of them to grab the top for good.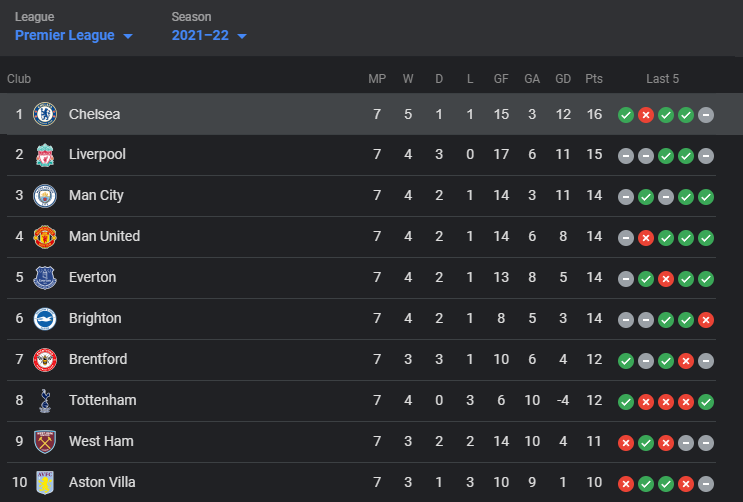 source
AMERICAN FOOTBALL
Last night the return of Brady to Boston was not as high as I hope. Tension arises and Brady could not play as schedule. Luckily Mac Jones cannot finish all plays and the kicker kicked the ball the wrong way. It was pouring so you know the game was going ugly for the offense and defense.
Mac Jones was playing like Brady style in New England.
At one point I was going to say Bill made the right choice with Jones where Cam will not be able to handle the games the way he did.
What a game by the Cardinals whooping LA Rams. I knew in paper they could win but the way they grab that win change how I see Kyler Murray is playing the game. His mobility is crazy. If you do not rush him, he will burn you with his throws.
Cardinals was running the Football down the throat of Rams and they have no answer. This is a great example of a team ready to go all the way. Kyler is in the second season and he can deliver that way, impressive.
Are the Cowboys for real this time? Actually I want to see more win under Dak belt to say otherwise. Next game they will play Giants. This is a no contest win for Cowboys. Dak was injured last year. He came back like he was never off the field. This could a good sign for the Cowboys to take over their division.
#Jaguars and Lions have not won a game yet after four matches. Urban Meyer never lost that much game in his college career in a row. Will he quit?
I hope not. Next week Jaguars will face with Trevor Lawrence #Titans. It will not be an easy game for a rookie QB and a rookie NFL coach.
#Bills are cruising quite well for scoring 40 on Texans. Next week #Chiefs, I hope not to see that score line. I know Chiefs can put that much on the board.
It will be a playoffs match from last year where Chiefs won.
#Dolphins are in trouble. Losing three in a row with no fix insight is degrading for a team with Tua in charge. Actually he got hurt, he did not play. Backup QB is not helping either. It is like disaster waiting to happen for Dolphins.
The schedule look easy on paper. They will play week 5 Bucks and week 6 Jaguars. So it is 1-1 after 6 games. Another season going down the drain.
If you watch NFL or EPL or any sport, how is your team doing ?


---
---