ONLY CHELSEA CAN BEAT ITSELF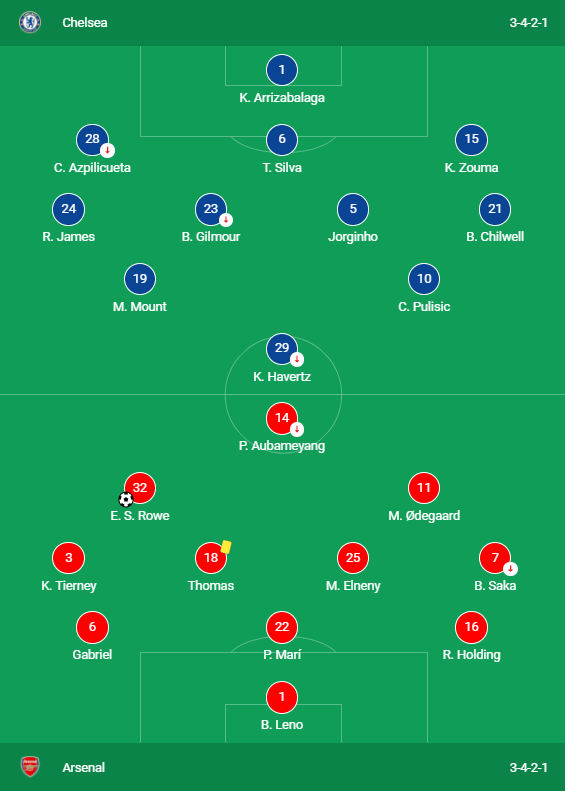 source
When a team is over powered with confidence, they let their guard down. If I was a manager I will advice my team to play forward 90% of the time. I can understand when pressing is on from the opponent, time to release the pressure. Sometimes it is okay not to blow a gasket while doing it.
I really do not know the ramifications of the way the passes were handled but Arsenal scored the easiest goal ever due to play backward.
I have to say the main reason Chelsea lost the game, lack of strong finish. They missed so much opportunities, it is not even funny to recall them. I wish they it safe and manage better. Rudiger cannot have a day off. Nicely Tuchel maintained the defense all the way through 90 minutes. This can be happening in a crucial time in the season.
The last four games Chelsea will play this season are so important, I wish to know the plan put in place to bring a W. I know Werner will be there. Leicester will not be easy. These matches will bring
guidance to see how Tuchel's team react in crunch time. UCL just move to Porto. This game will be a stamp for both teams. I favor Chelsea even though the Citizens are favorites from get go.
Two more wins in EPL could secure fourth place for Chelsea. Playing Leicester twice in couple days,
I do see the team will come back to strong form. Mount, Werner, Havertz, Rudiger, kante Jorginho needs to be there so he can build up confidence.
This is the time where experience will shine. I am ready to order my new Chelsea shirt.
This season with Tuchel touch, Chelsea can be a force.
Lesson learned, no relax, pressure and play forward.
How is your team moving forward this season ?

---
---