SPORTS INTERSECTION, WHERE DO YOU STAND ?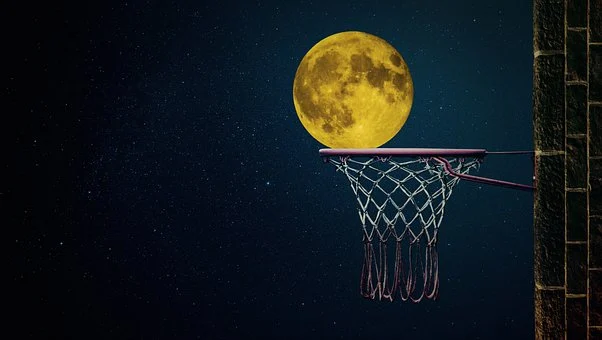 source
Today is the commencement of the NBA playoffs. As a fan I did watch some bits and pieces.
Adrenaline rushed all teams play to win at all cost. Celtics did not push in the second half. I should say they felt little in front of the NETS big three. This is the best moment to watch basketball. This is where genius shows up to play and win the game. No time for training basketball, you come to play and you better bring your A game.
The mini playoff kicked Golden State out of the post season. This team needs Thompson so bad. Hopefully by next year he should be back to shower the court with great plays. Curry alone cannot win a match. Can't believe to see Lebron seeing three basket ended up scoring the most valuable three point of the game.
This is NBA at its best. Miami plays so hard to lose at the end. Last year Milwaukee did not go far. I have to say this is their redemption year. Middleton needs to continue to step up and give Giannis needed boost at the end of the game. Butler and company will push them to seven games. It will be a well worth series to watch.
Clippers felt short against the Mavs. This series should not go like that. PG needs to start playing early. Donkic is playing smooth. He scored with ease and enable other players to pick up the series. I do not how the West will be won. Lakers ? Still got a game playing now and Jokic is another smooth guy as well. Great time to watch the NBA cause everyone cares.
By the way I wish they find ways to change the 82 games schedule for something that can bring seriousness to the regular season. I know it is on the making like this season play-in playoffs from standing 7-10 in order to formally pick seed 7 and 8. It will bring entertainment to the game and get more viewers back to the small screen. Having the fans coming over slowly is a plus. People are tired of staying home. May and June will be loaded of great sports events around the world.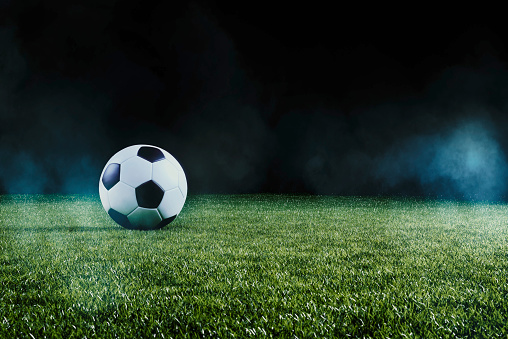 source
This is my favorite sport ever. I am an avid football fan. I even got the family this Summer a Xbox series S so we can play some FIFA 21. SO far I am getting accustomed to play the game. My kids enjoyed NBA21. Along with the game Today EPL is coming to a close for this season. All the matches will be played simultaneously in order to keep the competition to high level.
So far four teams need a win to maintain their standing for next year. That would be Chelsea, Leicester, Liverpool and the other one you guys can guess.
It will be a busy Sunday. Some clubs will say good bye to EPL and three more will enter the arena f the big league. It may not be easy but the opportunity is wide open.
In La Liga Atletico Madrid broke the cycle of Real and Barcelona of winning the Championship every year. Thanks to Barcelona for releasing Suarez, He has been the instrumental for Atletico to hold on to top spot and win it all. At least there is some competition in Spain. It remains to be seen if another team can change the cycle again.
I guess Barca let Suarez go for a dumb reason and now he is the Champion. Barca won Copa del Rey. I am not too sure of what Real won this year. Zidane may drop the ball again since he did not win the prestigious UCL this year like before. So far the English clubs are stronger and proved to be more competitive for the great event. This is all for grab by Chelsea.
Looking at the SERIE A Juventus may miss UCL next year if they stay in fifth place. Today all important matches will play together. CR7 is running on his last years of brilliance. Not sure what his plan will be. I wish he can come back to REAL to close his football career. By the way Messi wanted to leave before this year. Who knows his plan going forward.
This will be a busy Summer for Transfer and players moving left and right. Haaland could be the biggest move cause this guy loves to score goal. The news is EPL could be his destination. Is Chelsea on the radar to acquire him? I even heard Kane could go to Chelsea. With everything going around, we haven't seen nothing yet. Mbappe might go to Real, this move is strange. Neymar will stay there with Di Maria.
Before I go further PSG may not win LA Ligue 1 this year. Things are getting really hot in here. The competition is getting a little bit serious. With EURO2020 knocking at the door and the Olympic games this year is not like other years. For Americas we will have Copa America and Goal Cup. This will be a tight year for everyone. Enjoy it while it lasts.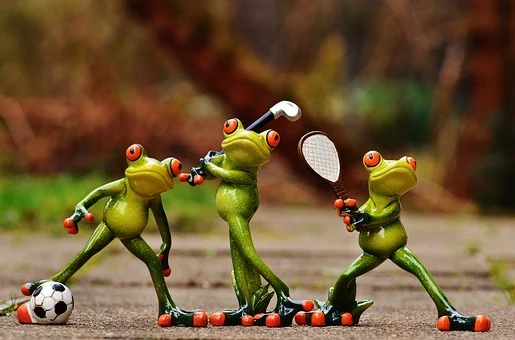 source
As a sport fan I enjoy watching Golf sometimes. It is a weekend pass time. This weekend on the PGA Championship, Phil is the oldest guy on the fairway trying to win it again. Playing the same field for four days could be advantageous. The green, the weather even the wind give you a difference read each time. 18 holes this Sunday will make or brake Phil on the road to his second PGA at fifty years of age.
The fun part about golf even though I don't play the game, you need to concentrate and have a demeanor of an athlete. You need to know when to attack and when to play low just to save your energy. Phil's lead is really not important cause Koepka did manage to catch up with him. He messed up in the 18 hole by clubbing a bogey to drop at -6 for the event. Phil is a cool guy. Another win at 50 will put him at 6 overall for the Majors. Hope Phil can contend all the guys that want to win the big prize.
Till the end of MAY, I am waiting for Indycar 500. This is the most great event in the States for open wheel racing. It will be help according to its name in Indiana on may 30th. Danica Patrick will drive the pace car for this event. She used to race at one point. Crazy to see a lady going over 200 MPH.
For the qualifying session Will Power did not get a placement. If things hold he could go way in the back.
That would be tough for him cause his car did not give him enough traction to be poled higher than the veterans like him. The top speed were 231+ MPH. This is insane speed. Hopefully they glue to the track with their giant rear wing in the back. The same way wing enables plane to (glide) fly , it does the same for race car by creating a downforce and keep the car stable. No rear wing no race, glad to know it is there not just for look.
What kind of sport you have in your area? I do have baseball and Hockey but not enough time to watch them. Live sports are the best pass time for me on TV. I love to watch the Olympics as well.
Let's hope it will happen.
Enjoy your favorite sport.

---
---