WILL YOUR TEAM ADVANCE FOR THE BIG EVENT?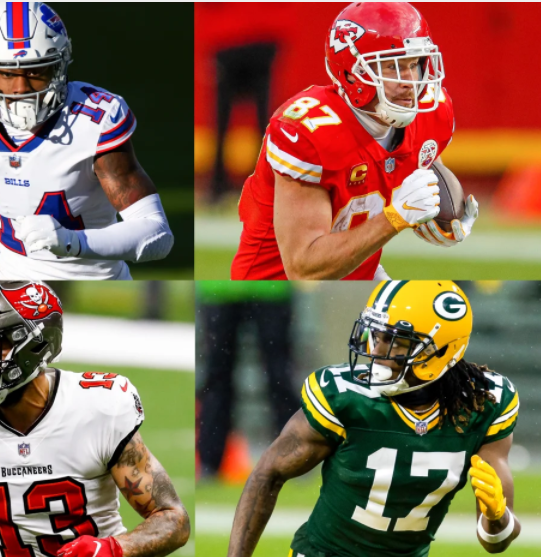 source
Super Bowl is around the corner. Four out of the two teams will advance to the main event. One team in particular could make history for a reason out of ordinary.
This team is in Florida and the Super Bowl will happen is in own stadium. This will be a first for the #Bucs or any team in the national football league.
This year QBs are special for a reason. Let me start with Josh Allen. Last year you can see a glimpse of greatness in him. Somehow he grew to become top class player.
Aaron Rodger is a clutch guy. He will throw the ball in tight corner and always deliver. This could be a breaking year for him. Patrick Mahomes is the winner of last year. Great team chemistry. Hope he is alright to compete again.
Last on the board we have Tom Brady. This season starts shaky. Arriving at the end the team is all fired up and I am telling you Brady did not throw a pick last week.
It is hard to pick the winner out of these guys. American Football is a team sport. You need strong defensive and offensive team to battle for the win.
Scoring point is good but defense is a lot more important in the ballgame.
Personally I think Brady and Josh will make it to the Super Bowl. It is more about big moment. So far Josh and Aaron are new to this stage. I forgot to mention the weather. Except #bucks, all three other teams should fit their profile. Mahomes got hurt last week. Hope he can play like it never happens and Hill carries the ball and the team.
Chiefs can score points but their defense got holes all over. Bills can bring surprises on the game. Bills are solid with Josh ready to spread the ball. One thing for sure Bills need to put point on the board.
Aaron and Brady will be a clash. If Brady plays mistake free, the defense could give problem to Green Bay. Brady needs to prove something and it is about to prove us he is really the goat for taking an unorganized team to the door of Super Bowl.
Aaron feels good at home. He has been playing extraordinary for the last couple years.
Both QB are old school and they like the moment. Weather could be a problem but this is the NFL playing on January.
Still hard to predict cause all teams have been on fire to close the season.
What a season we have enfolding.
The scarcity makes the game beautiful.
Precision and training show how the game should be played.
What a year that will close in high five.
Will you be watching tomorrow?
---
---