THE NEW UNITED ERA
Happy new month to you all friends ❤️❤️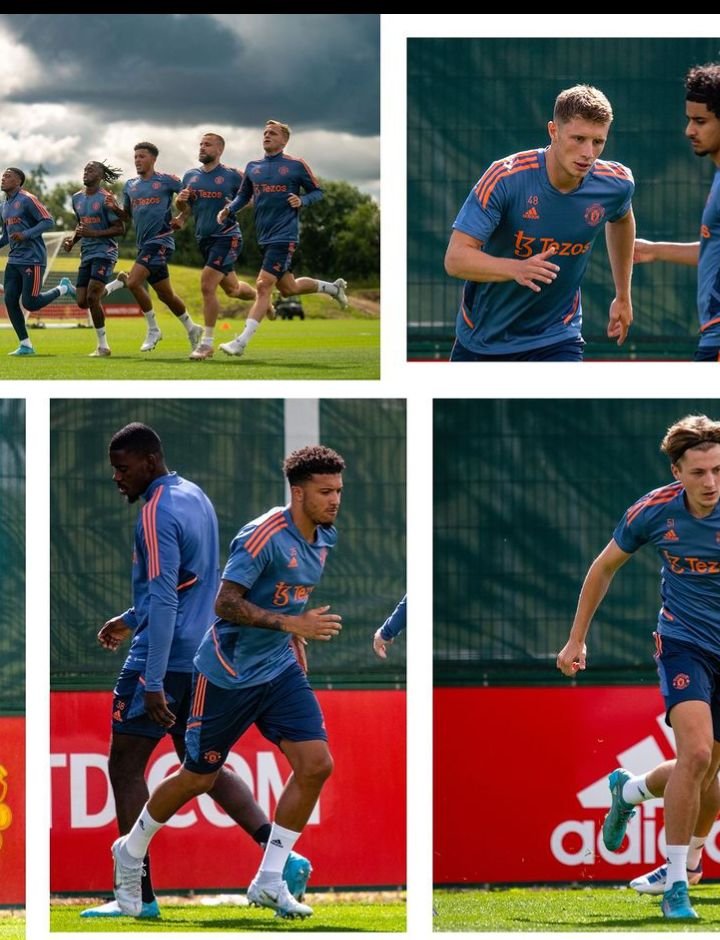 The new era has just begun in Manchester United, as players return home after the vacation to begin training with their new coach in preparation for the new and tough season ahead .
It's no longer news that the new coach Eric ten Hag has come to stay , and according to him he has come to battle them all . a sign that he's ready for the task ahead . although he knows of a surety that the premier league is not an easy place at all, and also like most coaches would say , coaching a club like Manchester United is not an easy likewise. It's a club that exerts a lot of pressure , being a top club ,but on the other hand, ten hag is also an experienced coach (we can see from his exploits at Ajax ) and he's trying to bring those experiences to the premier league, Man United to be precise and we hope to see it's effect on the club this coming season and the next and the next and the next....
Gratefully, apart from the players currently in the team, there are also few returning players that I and the other Man United fans were happy to see in the training ground last week , the likes of Donnie Van de beek , Anthony Martial, with some others. These players (which were out on loan ) had had some wonderful time with the team they played in last season of which they would have loved to stay back, but they had returned and it's a pleasure to have you guys back ❤️
Although there are some other players who have not returned yet, they have been given some more time to rest ,given that they had participated in the international matches played within the break period , the likes of Cristiano Ronaldo, Bruno Fernandes,Harry Maguire (who is currently enjoying his honeymoon in Italy) and some other players too . They would be expected at the training from the 3rd , 4th day of training respectively.
Well , just as the coach has earlier told the players that training would be hectic one , which would weaken them , but they would get used to it as time goes on. The players are already seeing to what he said and meant . their first training was a very tedious one , one which, according to some players ,they haven't seen before, you can see in the picture ,Ten Hag giving commands on how to place the ball and all that , watching the players play and making some corrections.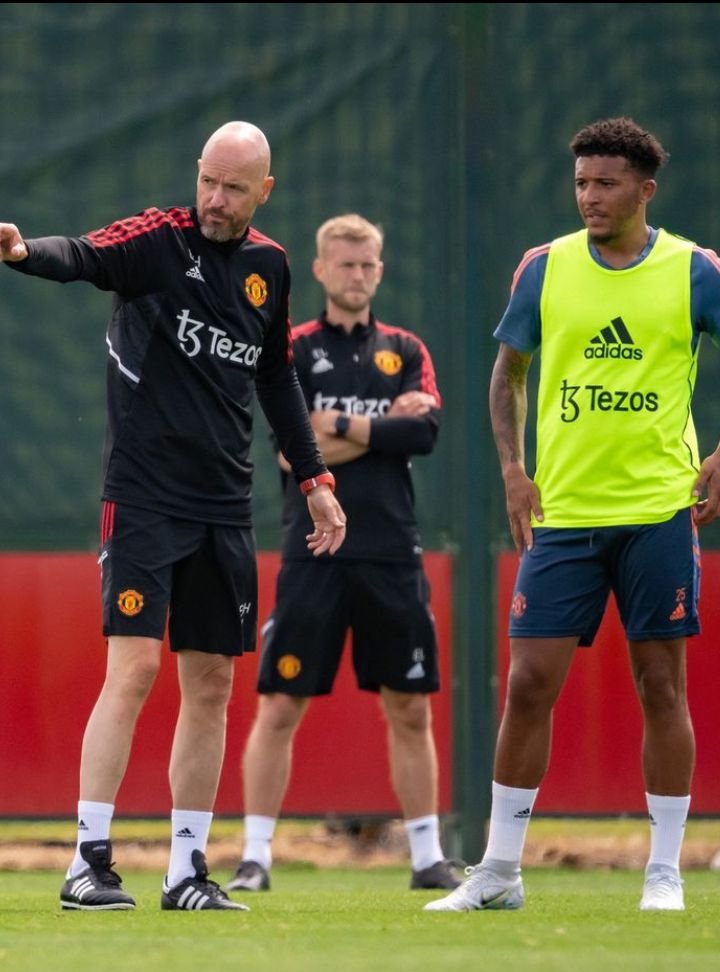 and these players are having this intuition that ten hag era will be a fruitful one indeed and I agree with them .
Although ten hag would have wanted to start the training session with all his players (including the ones he's to sign in ) It didn't work out that way , so while we wait for our new signings ,he has to start training with the ones at hand.
we the fans wish you an injury free training , We can't wait for the season to start ,so we can show premier league the stuff we are now made of .
---
---