MI BICICLETA NUEVA, CON LO RECAUDADO EN HIVE.....MY NEW BIKE, WITH THE PROCEEDS FROM HIVE
Como siempre digo queridos amigos de esta hermosa y gran plataforma social que es HIVE, en la que todos los días dejamos nuestro granito de arena, quiero decir granito de arena por el solo hecho de publicar y crear nuestras publicaciones, que no son menos, porque de esa forma todos salimos beneficiados, siempre y cuando sigamos el protocolo de ser creativos y de no cometer plagio, al quitar o bajar de Google o de Facebook, fotos para ser utilizados por nosotros y sacar provecho, por eso digo de ser creativos, siempre encontramos algo o asemos algo o creamos algo, por todo eso me siento muy agradecido por ser un integrante mas.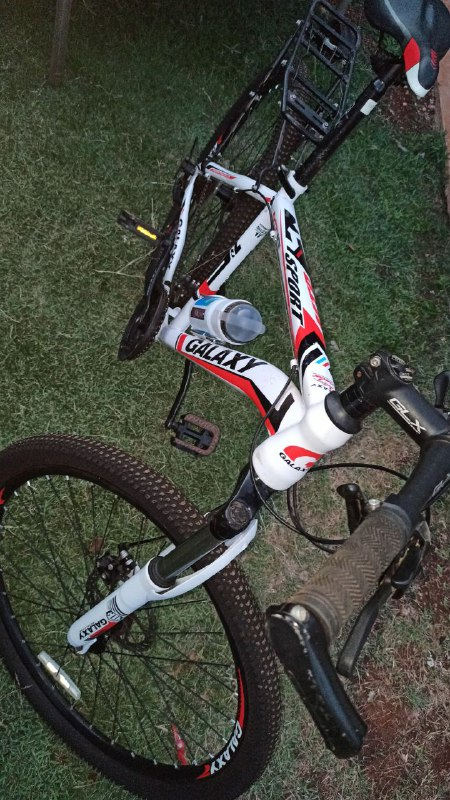 Como verán estas fotos, las cuales quite con mi teléfono celular, en donde les presento este regalo que es de todos ustedes también, por cada voto, comentario y otras cosas mas que hacen a bien alegrando a toda mi familia, no solo a mi porque esta bicicleta la usaremos todos.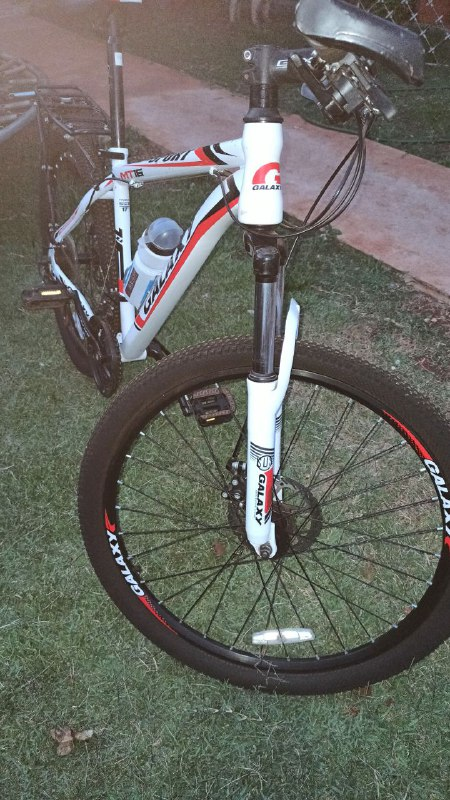 Es un rodado 26, con 21 cambios, frenos a disco mecánico, cambios de velocidades, cubiertas de keblac, portabultos de aluminio, asiento rebatibles y regulable, manubrio chimano, la verdad muy completa, por les digo que los gustos hay que dárselos en vida y con lo poco o mucho que podamos acumular de hive, como dije todo ayuda a bien.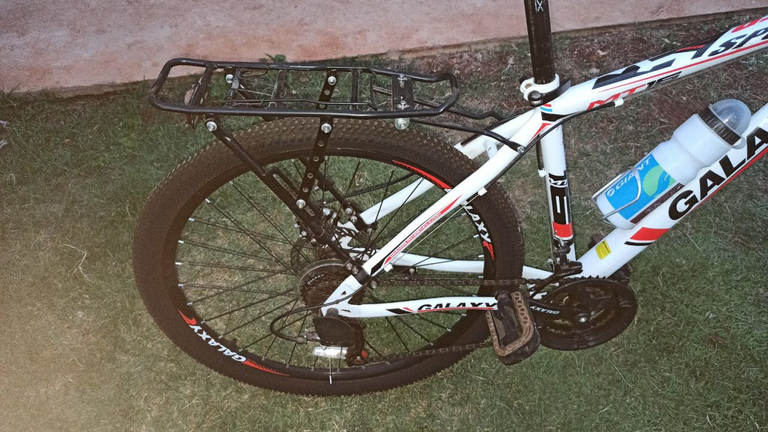 La caramañola para el agua es muy buena porque la conserva fría, también el asiento por su hidrodinámico diseño es muy bueno, la verdad que con esta hermosa bicicleta deje muy felices a mis hijos y a mi también.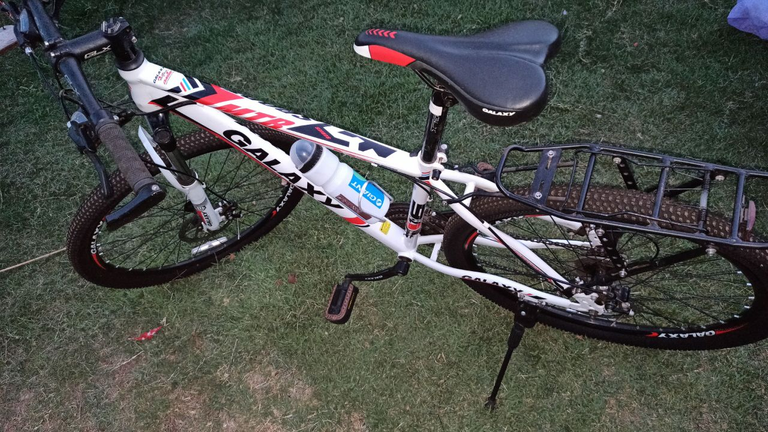 Así que si somos constantes, con el día a día, en tomarnos el tiempo suficiente para ser creativos con hive, obtenemos nuestra tan agraciado y beneficioso regalo como es este, desde ya muy agradecidos a todos ustedes por compartir, si es de sus agrados no duden de enviar sus comentarios.
MUCHAS GRACIAS POR SEGUIRME Y LEERME.
TRANSLATED INTO ENGLISH
As I always say dear friends of this beautiful and great social platform that is HIVE, in which every day we leave our grain of sand, I mean grain of sand by the mere fact of publishing and creating our publications, which are no less, because that way we all benefit, as long as we follow the protocol of being creative and not commit plagiarism, to remove or download from Google or Facebook, photos to be used by us and take advantage, so I say to be creative, we always find something or do something or create something, for all that I feel very grateful for being a member more.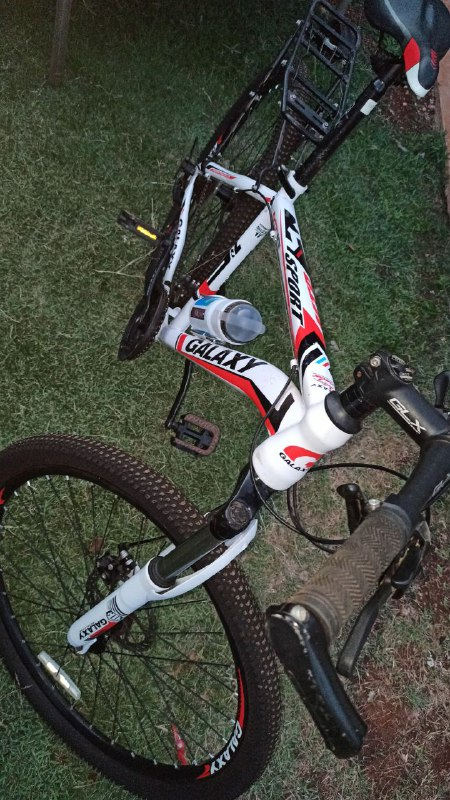 As you can see these photos, which I took with my cell phone, where I present this gift that is from all of you too, for every vote, comment and other things that make my whole family happy, not just me because this bike will be used by all of us.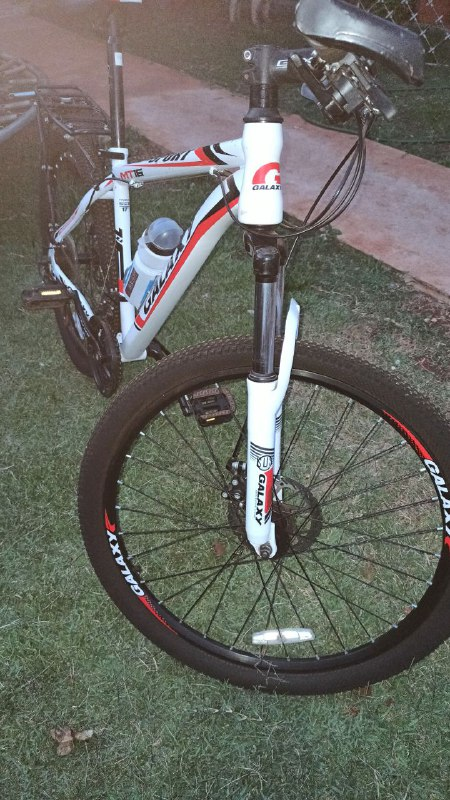 It is a 26 wheel, with 21 gears, mechanical disc brakes, gear shifters, keblac tires, aluminum rack, folding and adjustable seat, chimano handlebars, the truth very complete, I tell you that the tastes must be given in life and with the little or much that we can accumulate hive, as I said everything helps to good.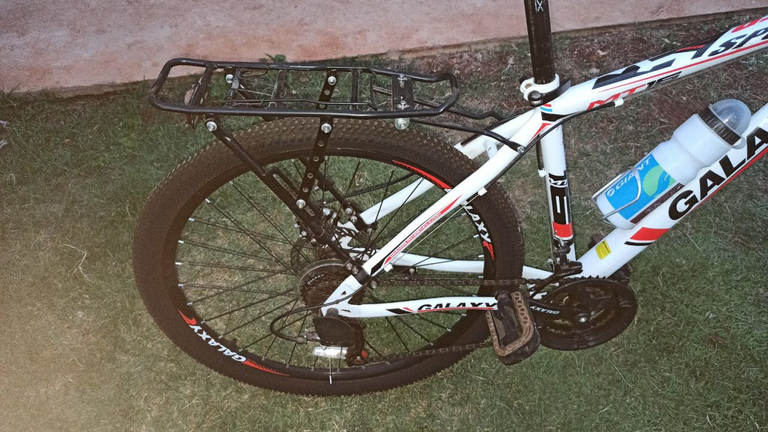 The water bottle is very good because it keeps the water cold, also the seat for its hydrodynamic design is very good, the truth is that with this beautiful bike I left my children and me very happy too.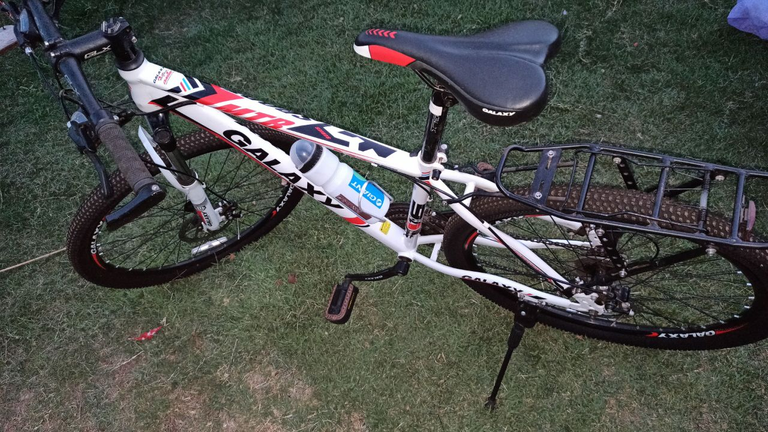 So if we are constant, with the day to day, in taking enough time to be creative with hive, we get our so graceful and beneficial gift as this is, of course very grateful to all of you for sharing, if you like do not hesitate to send your comments.
THANK YOU VERY MUCH FOR FOLLOWING AND READING ME.
---
---