ANFIELD IS MY H❤️O❤️M❤️E (LIVERPOOL)
When I was your age my son, football was everything to me, I took football as my life's dream and chased it for a long time, I ditched classes to go to trainings, I starved myself to get my football kits and even disobeyed my parents and siblings to chase this dream of mine but after this accident, I had to give up my dream of becoming a footballer, I didn't regret all that I did in the past because I knew I was chasing my dreams and I wish I had support from everyone back then, but my son I won't make the same mistake my parents made back then and I will stand by you no matter what you choose to become in life❤️❤️❤️...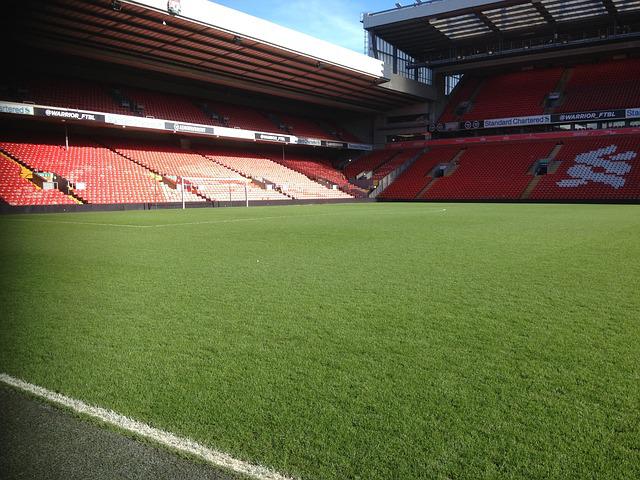 Source
Oh yeah, you might be wondering what was the meaning of my Introduction to the topic, it might not mean anything to you but to me it's one of my most memorable moment, that was my father's words to me when he and I went to watch the first football match of my life...
I started going to the viewing center with my Dad at a very young age to watch ball and that made me a football fan and a lover of football because I have come to accept it and it has been part of me...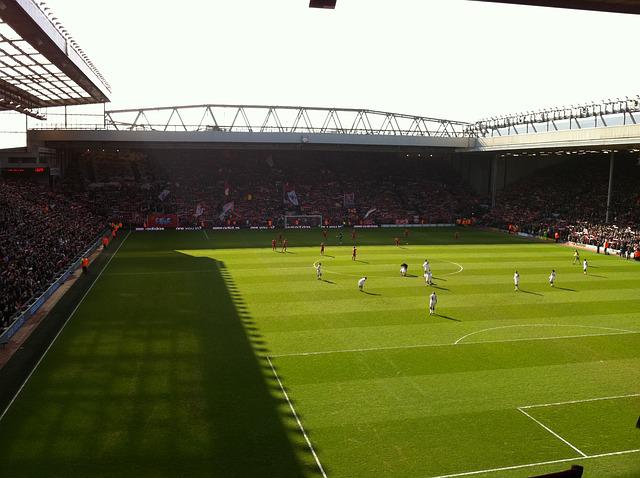 Source
I started watching football at a very young age and that was years ago and since I have gotten all the knowledge of how football works from my dad, I have become a football lover and now football and I share a very strong bond which is INSEPARABLE ❤️...
It's time to go back to the prompt of the week hosted by the @hive-naija Community, this week's topic is all about football and our views of what is going wrong in our favorite club and what we think can be done to get back the team to it's WINNING STREAKS...
   MY FAVORITE FOOTBALL CLUB...

In relationship to my Introduction, I already explained the bond football and I shared and now it's time to unravel my favorite football club...
I know most people will be thinking I and my dad shared the same favorite clubs, Lolz 😂, you are wrong and not wrong, actually my dad and I shared the same favorite club when I was younger but since I have grown up, I have realized how disastrous of a club I was supporting those years ago and now I am with one of the best club in the English premier league....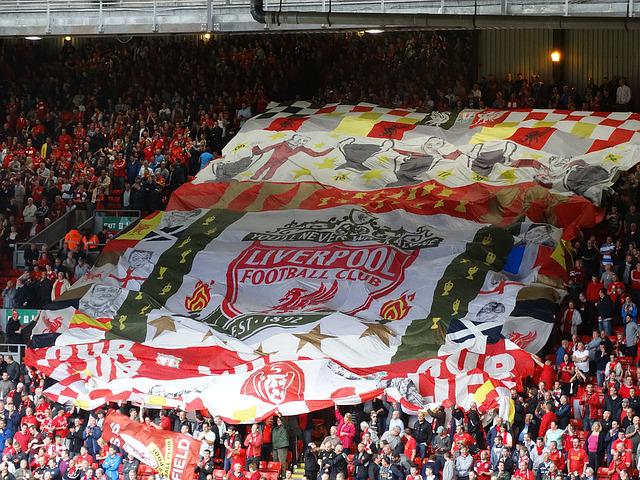 Source
I have being a fan of this club for 5-6 years now and I have known the in and out of the club and how they function in their various positions, I don't know the full details of my favorite club but I know enough to prove that I am indeed a TRUE FAN...
Enough of the suspense, my favorite club is LIVERPOOL FC, oh yeah it's the same team that just crossed your mind, the team that won the champions league cup years ago, also won the premier league tittle years ago and lastly the same team that trashed arsenal last season 🤣😂🤣...
Yes, that LIVERPOOL FC is my favorite team and we all know the season is still fresh and this is barely GAME WEEK 3 and it's this moment teams fight to maintain their stand and for them to remain at the top but luckily for Liverpool, this season came as a shock to us, after selling one of our best player and getting a new player, we have not won a complete 3 points since the season started...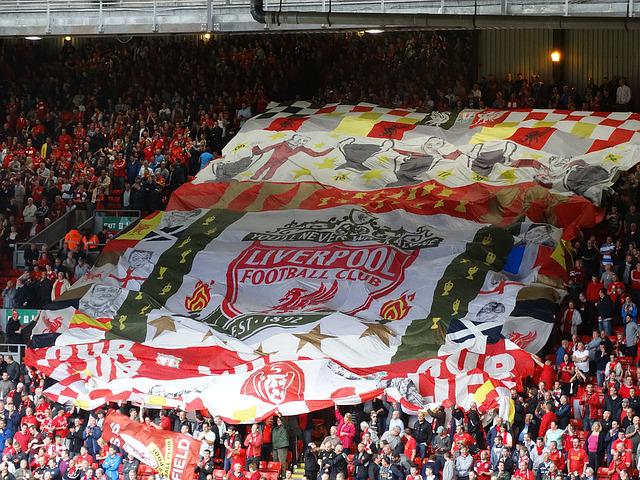 Source
Oh yeah, it's not a complete dissapointment, because we have been able to hold one points each for the last two matches, we actually gave it all our best but our opponents too were worthy ones and after several attempts to claim the whole 3 points, we fought hard and shared the points and not going home defeated...
That is to say, our last two matches has been a draw and the third match was a defeat for Liverpool, we played Manchester united at Old Trafford yesterday and we lost to them a goal to two Which was heart breaking but I believe this is just the beginning of the season and as a fan of Liverpool, we are bound to win some matches and loose some matches also...
Yesterday was a very big game for us as it was a match with Manchester united, they are Worthy opponents also and they deserve a win for the match played but that doesn't excuse how we lost to them....
   DID LIVERPOOL PERFORM WELL IN MATCH DAY 3????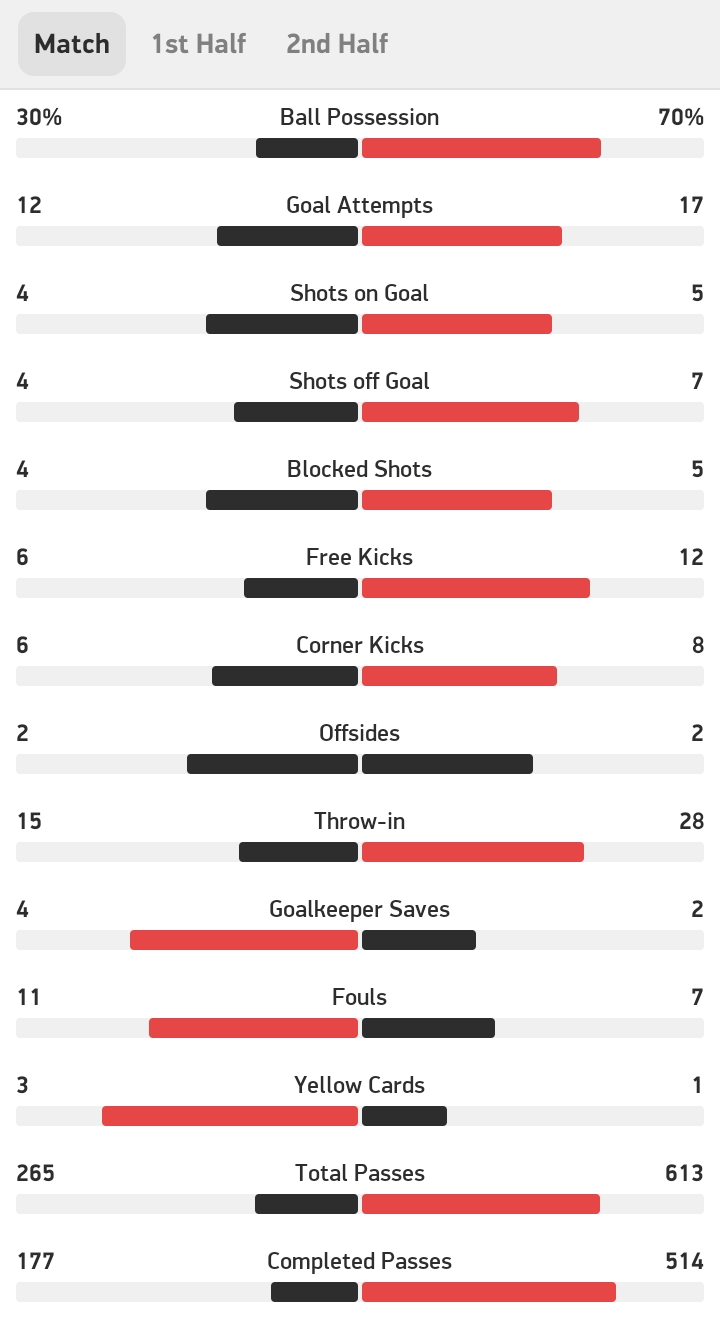 Liverpool actually played very very good yesterday and I was hoping we would win the match but luck wasn't on our side, judging from the match stats, we had more possession than our opponent, we played them much more than they played us but we still couldn't win the match..
Judging from the statistics shared above, we had more shots than our opponent, we had more shots on goal than them, almost everything that was played on the field, we were still ahead of them but with all the chances, we never had a good finish and apart from loosing the match, we performed well and it's something worth commending....
 WHAT STEPS COULD HAVE BEEN TAKEN AND WHAT COULD HAVE BEEN DONE TO AVOID THE UNWANTED OUTCOME???

Ohhh yeah this is a very good question thrown by the hive naija prompt, we actually did very well in the last match but we still were unable to win the whole 3 points...
I never believed we could even concede a goal because after seeing our formation and our starting 11, I realized this match was going to be a tough one, we had lost almost all our mid-fielders and some of our defenders to injury and yesterday was a match we needed them the more and mostly we gave up one of our strongest man which was SADIO MANE, I believed If he had been in yesterday's match, there would have probably been change in the outcome of the game...
The likes of Diego jota, Ibrahim konate, Joel matip, Thiago alcantara, and even our newest signed player Nunez was not in the match, our mid-field was weak and the defense was penetrated easily because we were missing out strong men...
I believe if we had those missing players in action, there could have been bond and chances created from them all leading to a win for us, but as a worthy opponent they are we could have gone home with a draw....
Unlike our team that has lost most of its first eleven to injury, they were complete, their first 11 were fit and fine below is the formation of Manchester united and Liverpool...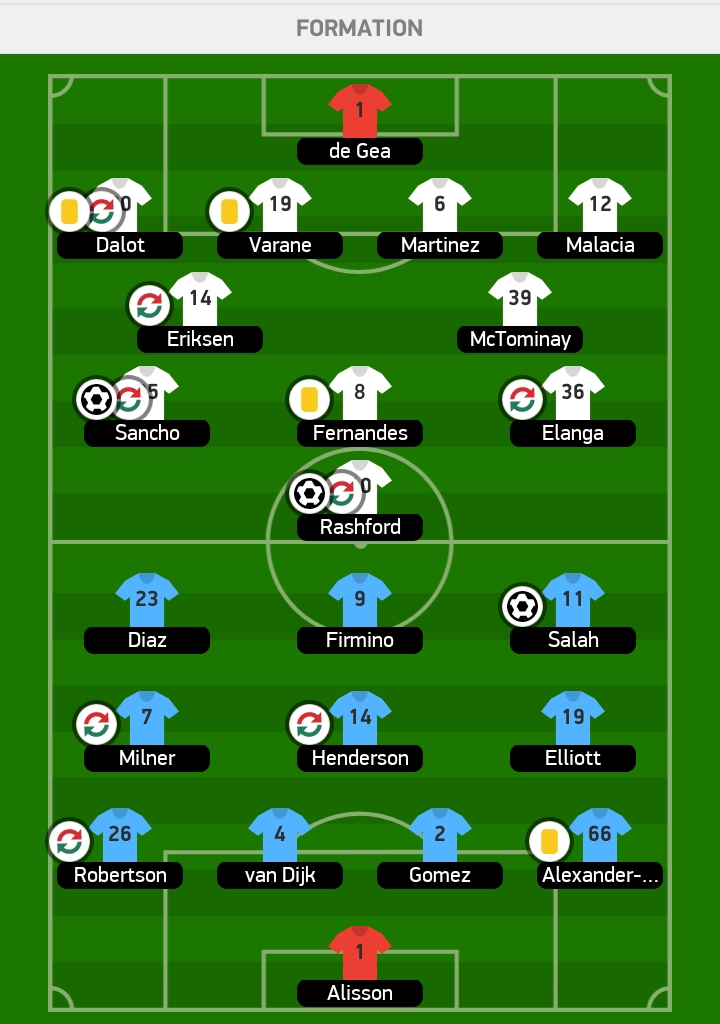 The reason we were able to concede a goal was because the people that played on the field were our second best option and they all did well but we didn't win and it's normal in a match to win some and loose some, even the strongest team in England gets trashed by the weakest team but I believe Manchester united deserved this win and the fact is that we lost and I believe second leg wouldn't be that of a easy win for them...
I partially believe if we had all our players fit and fine then the chances of winning could have tipped a bit to our side but it's normal to loose matches and win some and funny enough we could have had our full team and still gotten trashed by them, so football is a game of chances and we just have to play our best to secure a win...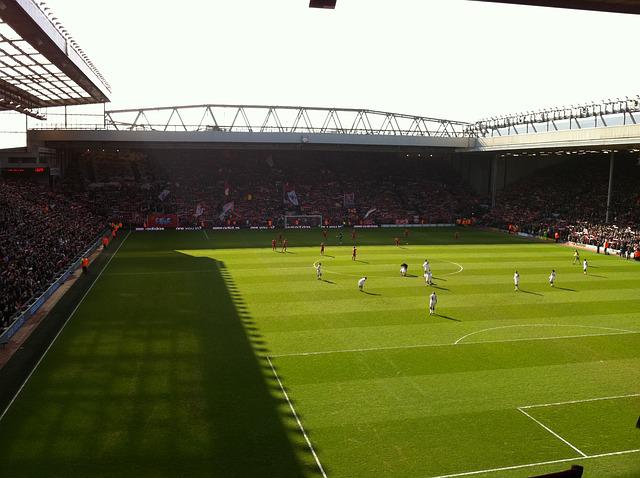 Source
In summary, I believe we did well in the match yesterday and it's was worth a win for the red devil's but next encounter wouldn't be so easy for them because we are coming back for them...
In conclusion, as our name implies, we loose or we win, WE NEVER WALK ALONE 💥💥💥💥💥💥... football is a game of winning and loosing 💥💥💥🔥🔥🔥
           UP LIVERPOOL ❤️❤️❤️❤️
       NB: THE ABOVE PICTURES ARE A SCREENSHOT TAKEN FROM SOCCER24 💥❤️
---
---