Dublup.io : Might be an ideal tool to run your World cup contest.

Dublup.io : Might be an ideal tool to run your World cup contest.
When I heard about the World cup contest by Hivebuzz in which users are predicting the outcome of the matches , my mind raced towards to one of the existing Hive Dapp that is created for the "Prediction market" purpose . In which user can predict the outcome of the result. More importantly user can create it's own custom contest to run that can have wide range of prediction for a single match , like "who will score the first goal?" to "Who will win the match?"
It was so old Hive dapp , I rarely heard anyone using it , It took me time to find if this Dapp is still active or not and to my surprise I find the site up and running.

By look and feel, (though I did not created any market or contests) site is also looking functional and can be used. Site itself offer a templates to create a market in various categories that are further divided into subcategories.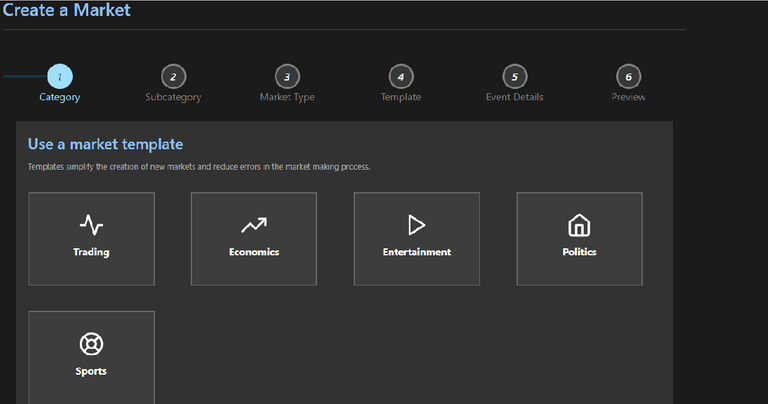 If these categories and prebuilt template do not serve your purpose then you can "Start from Scratch" to "Create a custom market" also.
Sharing the screenshot of the few of the contest that has been completed in the platform.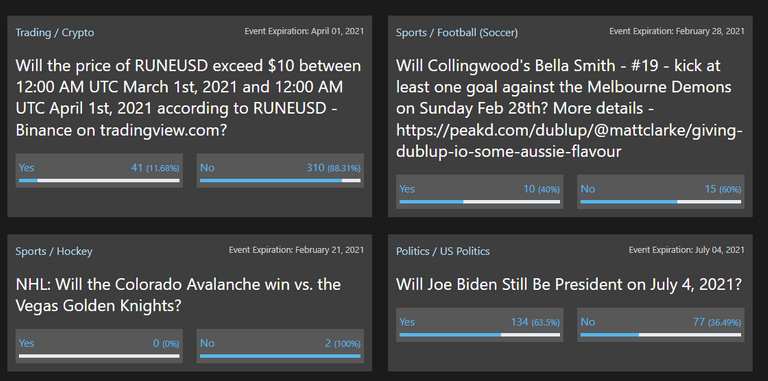 This really look a good place to host your contest and may be below look as limitation.
1. PAL token only.
Dublup.io site exclusively use PAL token on Hive-Engine for creating the market and selling/purchasing of the outcome shares, I think you can not use currency of your choice for the pot /selling shares.
2. Inactive market.
Not sure if there are any active users in the platform or active contests currently in platform.
Can be a fun to create contest .
Creating a contest require fees of 50 PAL and if I see current market in Hive-Engine, 50 PAL can be bought for just 0.008 Hive only and Hive currently less then 40 cents , it does not even costing a cent to create a contest there. Anyone can create contest on various topic and have fun with their friends.
I am not in prediction market but seeing so many "World Cup" related prediction contest, I felt to share about the Dublup.io and since PAL is super cheap , I decided to be Oracle ( Decentralized result verifier) in the system.
Let me know if you run a contest there and how you liked the platform.
Posted Using LeoFinance Beta
---
---