Hashkings : Why I am not renting lands now.
Hashkings : Why I am not renting lands now.
It may be a couple of months that I started playing Hashkings and I learnt a lot ,understand the mechanics of the game. Actually once rental was started I took lot of land rentals and planted seed and accumulate some nice amount of BUDS and some were burned to MOTA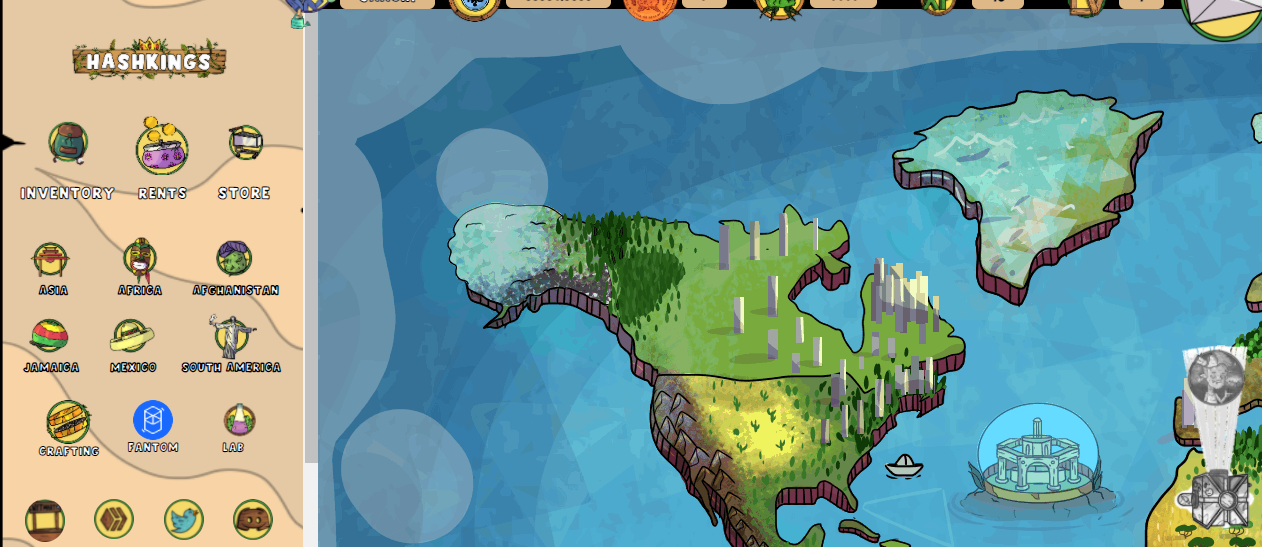 When land rentals started in ,I took lot of land for .1 Hive per month(South America plots) and now this land rentals are increased to the value of .23 Hive per month. This is very nice jump in the plot rental value .
I also noticed in my learning process that "Seed" market of Hashking is also not a very stable in NFTmart, One has to really pay attention while buying the seed , so that one can create a overall profit in end while paying "rental"+ seed cost+ water cost.
A second disadvantage is that game interface is still slow and managing too many plots really become a cumbersome task as you have to check again when everything is synced up.
What my new strategy.
Since rental got up and seed price in market are sometime too high, so in my new strategy I will be in future to buy land plots (at least 2) to make my total count of South American plot to 10 in number.
Till now I have accumulated 68 seed (Panama Red and Colombian Gold) and if I take average of 275 BUDS per seed that it mean 275 x 68 = 18700 BUDS.
I also accumulated the water to plant these seeds. My strategy in coming days to cash out BUDS towards buying the plot and keep on eye on seed market to get seed when they look cheap.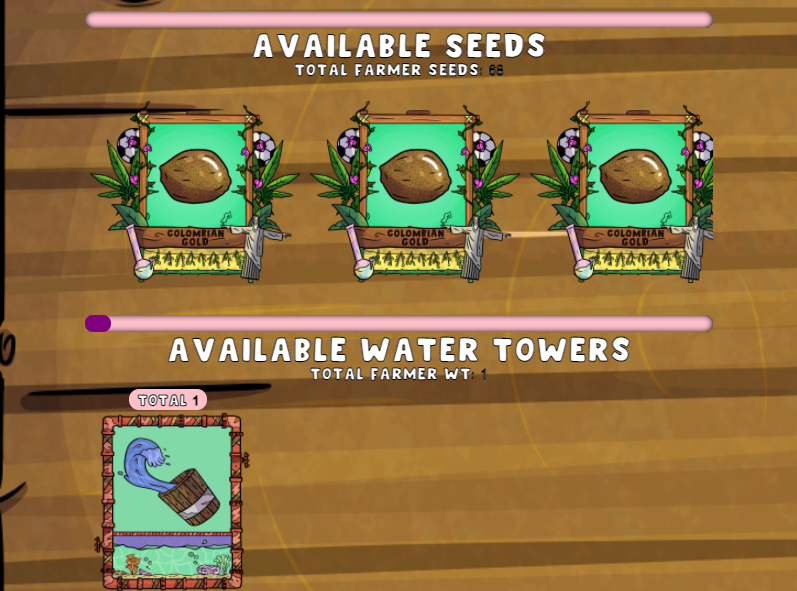 I am seeing a lot of new development in games like Rentals, integration to fantom network, new/special seed launch, and proposed RAID (Boss fights).
I feel proposed Boss fight is something that I am really looking forward and it is something that might increase interest of many players in hashkings.
Note to Development team.
I am really happy that Dev team keep adding things but I feel they should work on speeding up the Blockchain transaction. Game should sync up in few seconds instead of taking a minute.
My next complain is that there is no number published that which player getting how many seeds on basis of MOTA staked. More ever look like there is also no guaranteed "MOTA" number that will give me guarantee that this much MOTA will give at
least a seed.
Current Earnings
My earning on this game are not substantial but I feel this is a start and using my half an hour in a week(5 minute in a day) might become a worthwhile investment in future.
!
Posted Using LeoFinance Beta
---
---