Rising Star Giveaway: win 2000 Starbits + 1 LEO and my pack opening analysis. (1 June EST)
Rising Star Giveaway: win 2000 Starbits + 1 LEO and my pack opening analysis. (1 June EST)
Things keep changing and what look good till yesterday does not look an good option today. I used to open a pack and sell one of the card to make inflow of income little constant but once I felt that card are not getting on desired rate, I stopped selling them.
Since card is getting cheap, so the worth of pack opening also gone down. I still considered the pack opening as I thought may be I get atleast one epic card that can make it up all.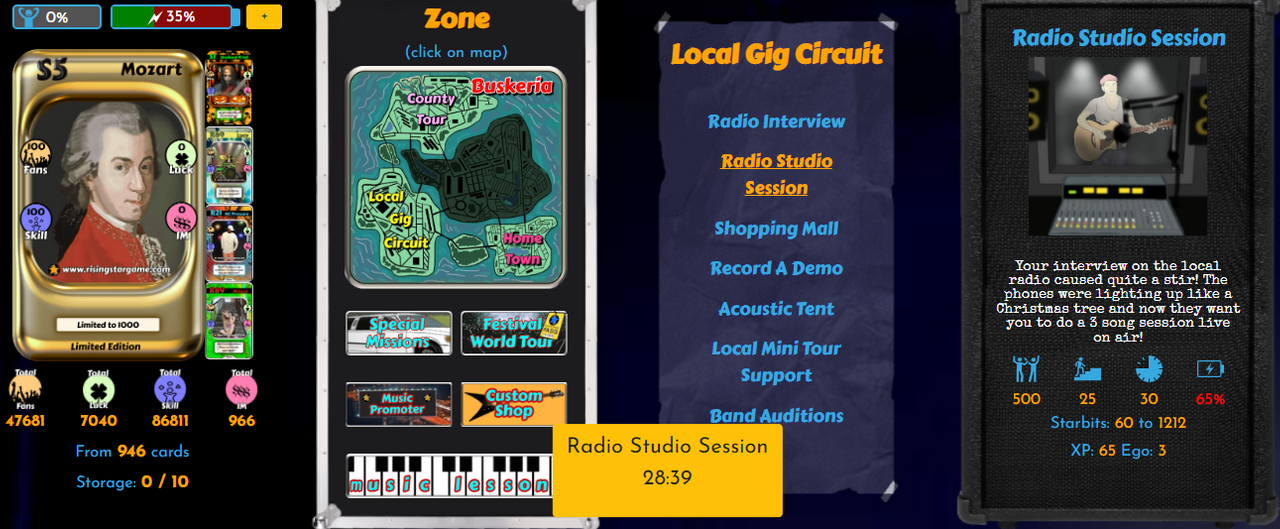 So finally I took dig on my full May month data (apart from 1 day, I opened pack daily and it analyzed my opening 30 packs and it average come out as 6415 starbits or approximately 6500 Starbits.
As far ROI is considered I lost 3500 starbits per pack opening.
I am stopping the pack opening now not due to poor ROI but it is also halting me on my fan progress, for past few days I got so many "luck" card and hardly able to increase my fan counts. So I am concentrating on my fan count for this month of June and hopefully to reach 50K fans and I will resume pack opening from month of July.
A card for cheap.
I stopped selling cards now but you can check my old post to see the price of cards at which they were sold.
My stats on Pack opening
My Stats on game.
Permanent Fans : 44876
Skill : 87001
Ego meter : 0% (68788)
Level : 138(1458/6900)
Giveaway (Win 2000 Starbits + 1 LEO)
Anyone who like to participate in this giveaway can comment before 23:59:59 EST (Eastern standard time) will be included in this giveaway.
I will be using https://snackaholic.github.io/hivefortune/en/# with "Consider Comments" and "remove bots" setting.
I will check the list manually to reconfirm and remove the other accounts that look like bot to me.
PS: Will use wheelofnames.com if hivefortune will not work.
If you win and you have commented through Leofinance.io interface, then you will get a additional 1 LEO)
Results of Previous giveaway.

Congratulation @davidxxl
2000 Starbits is sent to you.
Additional 1 LEO is also sent to you for using Leo Finance interface for commenting.
Previous giveaway post can be read at here
Why I emphasize on Leo Interface.
Though I do not promise and guarantee but I have upvoted all the participants till now with my Leo curation account. So those who are not using Leo Interface for commenting are also losing 20% of Leo Author rewards too.
Warning! Do not buy Starbits millionaire card from market.
You can read details about it this post. Only Jux will be awarding this card for free in discord, you should not be buying this card.
Join the Game
If you want to join the game, then you can join it using my referral link
Join the Community
If you are interested in music then feel free to join MusicForLife 🎶 🎶 Community .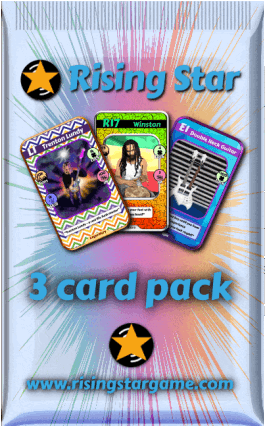 Posted Using LeoFinance Beta
---
---