Splinterlands: Starting on SPS:DEC pool, is it really profitable?

Splinterlands: Starting on SPS:DEC pool, is it really profitable?
I think I started on the SPS:DEC pool on Hive Enginr from last Monday (15 Aug 2022) so it is almost close to week and I guess, I should check whether I am reaping any kinds of profits in this pool or not.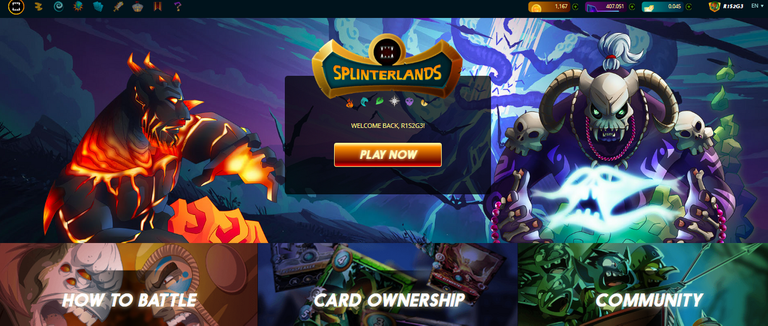 I am doing this exercise so that we can better understand the impermanent loss and before going to the defi pool we should clearly understand what can be outcome. Splinterland's defi pool with such a nice Dashboard along with Triabaldex dashboard , serves a right combination to deep dive into this.
If you start looking into the yield , it means I am definitely making money.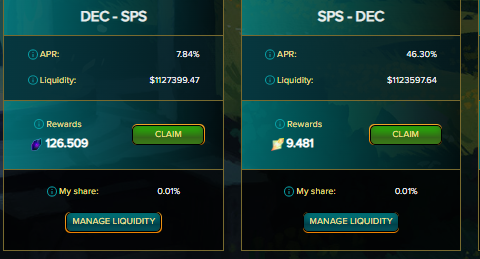 I got 126 DEC and 9.481 SPS as rewards till now that is currently valued more then 60 cents.
But I will like to understand how profitable it might went for my 1.) DEC Holdings 2. SPS holdings 3. Total USD value.
Actually I noted in my excel sheet when I entered into the pool, I put 110K DEC and 877.833 SPS and now position in pool goes like this:

So my Total DEC value now in pool is 2 x 87273 = 174564 DEC.
So at that day, if I converted my SPS to DEC , then I will be having 220K DEC and current condition I am holding 174564 DEC,
that make loss of 45454 DEC that is equivalent to loss of $33.
On the other hand if I want SPS that day and if I have converted SPS to DEC at that day then I will be having 1755 SPS. But in current scenario I will be having 2215 SPS today and it means I will be gaining 460 SPS as I remined in pool and it mark profit $26 and profit earned from the pool fees.
So it is more likely , it is dependent on your end goal and what you like to hold of more and when you will make exit from the pool.
It is either perceived as loss of 33 Dollars (- defi gains) (as you lost amount of DEC in pool) or it can be perceived as gain of 26 Dollars + (defi gains)
One of the measure will be calculating the actual USD value of the your holding in the pool at that day vs total USD value today at the pool but I do not think it is accurate as tokens are volatile and keep moving up and down so it make little sense.
I will keep monitoring this pool for long and I think the best benefit of this pool will be understand when you remain there for long so that each token has gained and lost value against each other ,so that in the end you end almost same number of both token and defi returns will be the positive gain.
Actually , I an also in learning process and I guess monitoring this pool regularly will give me idea that how things can move.
My other post in Splinterlands.
Splinterverse (Splinterlands Metaverse) : A comprehensive ecosystem for everyone to earn.
Staked 200K SPS and my future Splinterland's plan.
Splinterland's : Can I Survive on my Splinterland's earnings.

Splinterland's : Explosive growth is yet to come.

Splinterland's : Earned assets worth more than 1 BTC.

Splinterlands : Land release might change the way of playing Splinterlands .

Splinterlands : When luck strike twice in gap of few days.

Splinterlands : Ways to earn DEC
Splinterlands : Do not ignore Guilds
Note for my affiliates
If you want to play splinterlands then you can join it here
I saw few of the player joined the game using my affiliate link and then stopped playing after few battles. If you have any difficulty in playing game, do not hesitate and join the game discord. It is really helping community and contact me here or on discord, I will definitely review your game for your better game experience.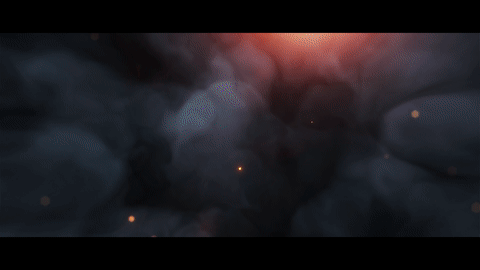 Posted Using LeoFinance Beta
---
---