Rabona: Weekly Digest - April 25, 2022 - May 1, 2022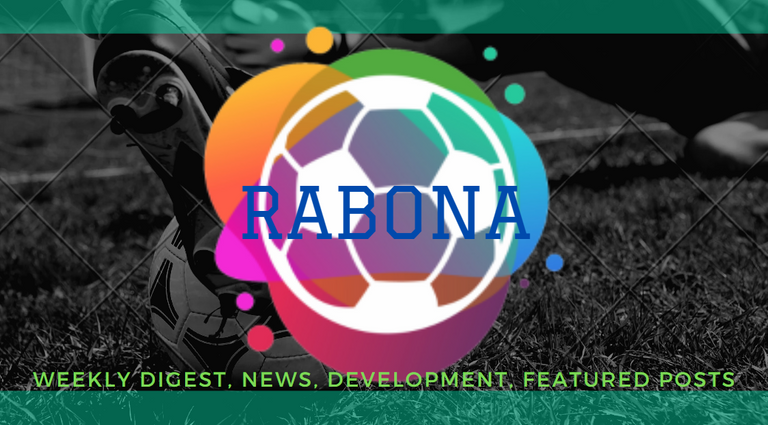 Hello Rabona Community, Club Managers, Football and Soccer Lovers! This is your Rabona curator @ivarbjorn again for another weekly Rabona update and curated posts from the Curation Program last week.
As part of the initiative, the curators are required to make a weekly report about the program and highlight some posts from its curated content to add more diversity to the curation program, but as the lone curator, I thought of an idea to add a twist about the weekly report and also add new updates about Rabona and more information about the teams' development.
📯TLDR;
Curation Program; 56 Subscribers, List of ineligible users due to posting key issue, Users votes + @rabona vote value.
Hive Community; 74 Subscribers, 100 Subs Milestone, aims to keep on growing.
Snapshot; Check announcement, May 14, 2022 snapshot.
Rabona Developments; Minor Bug fixes, DAU, Transactions made, Trade Volume
Featured posts; @michupa, @danideur, @mezume, @mickvir, @tomlee

🔍Curation Program
We now have 56 Subscribers to our Curation Program, and we are glad to see that we are growing weekly. You can see more information and statistics about our Curation program below.
    RABONA CURATION PROGRAM STATISTICS
    ==================================
        — Users in curation: ............ 56
        — @rabona vote value: ........... $0.14
        — Users votes value: ............ $5.17
        — Users votes + @rabona vote: ... $5.31

However, a few people have enabled the curation program but did not authorize it to use their posting key. You can see the people below who need to authorize Rabona to use their posting key so they can follow the trail, and so they will be eligible for the airdrop. If you have already authorized it on the Rabona website but your name is showing here, let us know so we can check it out for you. We don't want you missing anything from the airdrop.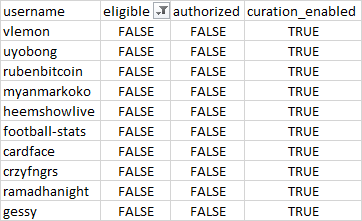 As soon as you authorized Rabona and give permission you are good to go and will be eligible for the airdrop as long as you do not turn it off until the airdrop happens. This will be our last callout since the Snapshot will happen on the 14th of May, which is next week, please note that you need to activate it 1 week before the snapshot to be also eligible.
P.S. We have noticed that some subscribers did not authorize the program to use your Posting Keys, and that means that you are not upvoting the posts we curated. If you are a subscriber, please ensure that you allow the program to use your Posting Key so you would follow the trail and upvote the curated contents. If you feel that you are not following the trail while you activated it, please let us know so we can check it for you, and make sure that you are eligible for the airdrop.

🐝 Hive Community Update

We are steadily increasing our subscribers in our Official Hive Community and now we have reached 74 Subs, our second milestone is 100 and we are getting closer and closer to that goal.
Once we reach our second goal we will do a 40,000,000 RBN giveaway that will be shared by 4 people, however, if we reach it at the end of this week we will make it 50,000,000 RBN shared by 4 people!
We are also having a great contribution from the community on our Social Media Challenge and we will be doing a lot more of it moving forward, so for content creators get ready with your posts, remember you can have 2 entries for our social media challenge.
Although our active users and interactions decreased a little, we are still happy that the total number of subscribers is increasing.
📸 Snapshot
If you missed the Official announcement of the Snapshot and the Airdrop you can see the post here; Please Click Here or the Photo Below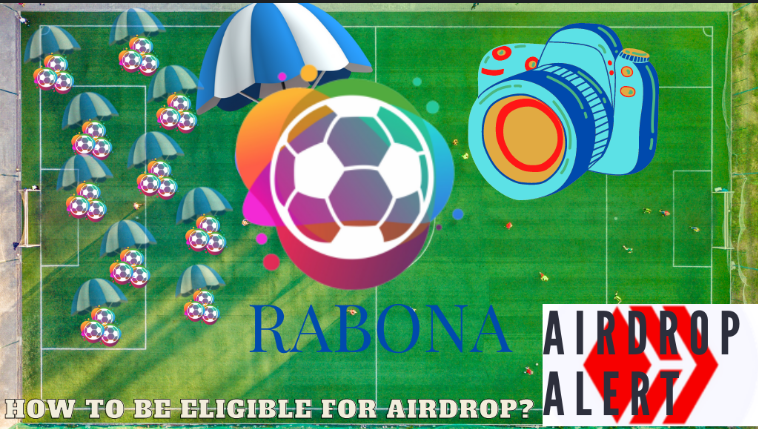 ⚽️Rabona Development
Daily Active Users and Transactions
We have quite increased our daily active users, throughout the whole week we had 289 active users from the 25th of April to the 1st of May.

The transaction on the other hand slightly decreased from the previous week, currently, it is only running at around 29k transactions, where it was around 30k from the previous week.

We also had some good numbers in our trade volume over the past few weeks, you can see the trade volume below inside the Rabona website exchange. It has significantly increased during the whole week, and there are still buy orders that have not been fulfilled yet.

Bug Reports
Some minor bugs are also fixed in V2 throughout this time frame, if there are bugs that you are aware of that are not fixed please let the team know here or in Discord.

📰Featured Posts
This corner will be for posts that curators wanted to feature from last week's content. We will showcase a variety of information here from Rabona to Soccer news and guides. As to how to check these posts you just need to click on the photos and it should bring you directly to the authors' post! Also, these are only some of the posts that we have curated over the week and handpicked by the curators, we apologize in advance if we missed a great post that you are looking forward to getting featured, but also feel free to direct us towards the post and we might feature it on the next week.


Check out a post from @michupa about how he manages his finances as part of our social media challenge.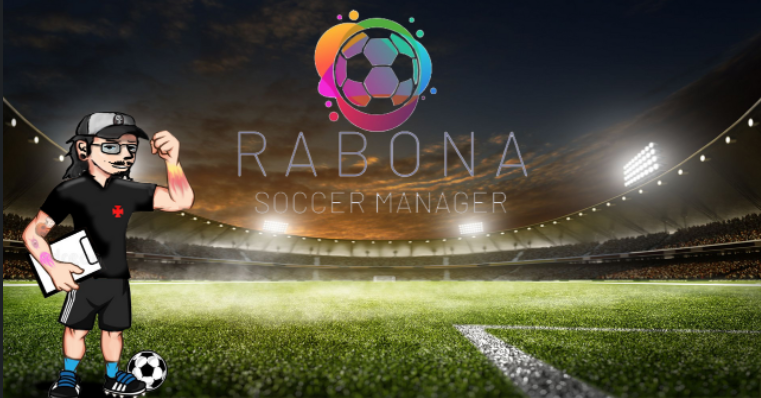 Check this post from @danideuder about how he manages his finances as part of our social media challenge.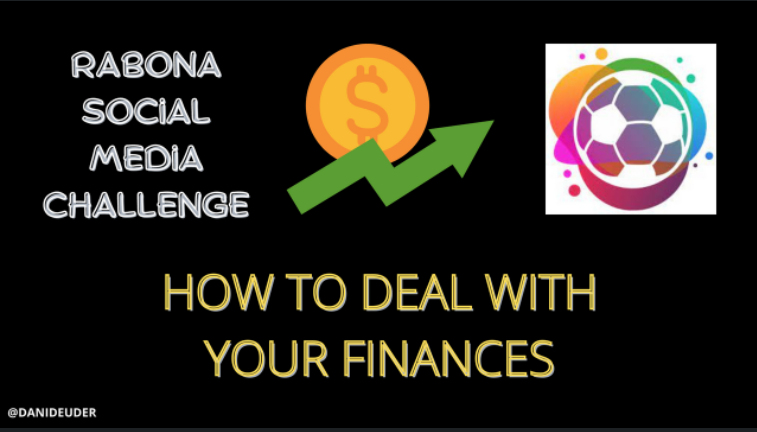 Check out this great quick training guide post from @mezume about his progress and some updates about his club, also we will be able to know about his best player.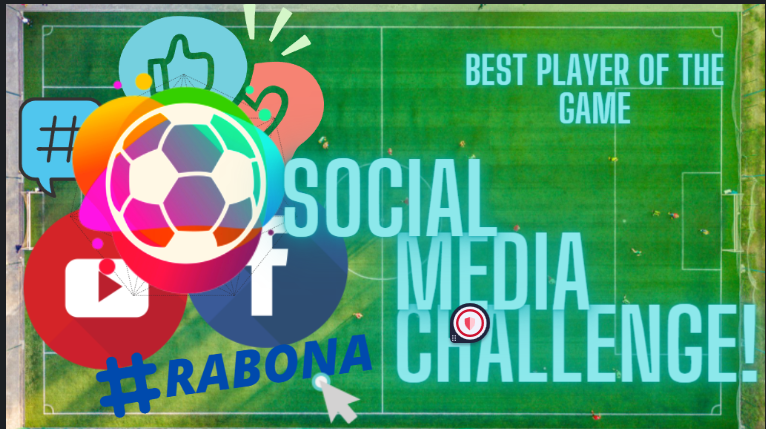 Check out this great post from @mickvir about his ideas that can be added in Rabona.


Check out a post from @tomlee talking about the future of Liverpool FC.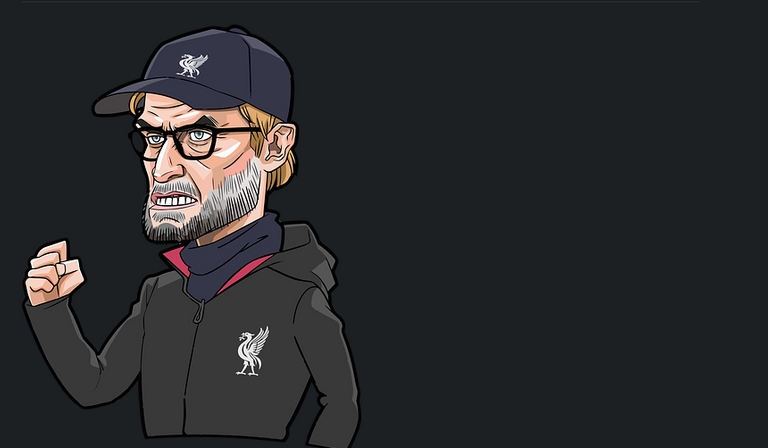 ---
Feel free to check all Curated Contents here.

That's it for this week, thank you so much for your continuous support!
P.S. The curator will get 50% out of this post
Follow Rabona
| | | | |
| --- | --- | --- | --- |
| | | | |
| Rabona Website | Twitter Handle | Hive Community | Discord Community |
---
Add suggestions to the Rabona Feedback Board.
Let us know if you wish to see and want something added on our Weekly Digest.
---
---