Ajedrez - Serie Mate en 3 - N08

Cordiales Saludos
| | |
| --- | --- |
| Serie de problemas de "Mate en 3", como continuación de las publicaciones referentes a "Mate en 2" de Ajedrez para principiantes. | Series of "Mate in 3" problems, as a continuation of the publications concerning "Mate in 2" of Chess for beginners. |
Juegan Blancas Mate en 3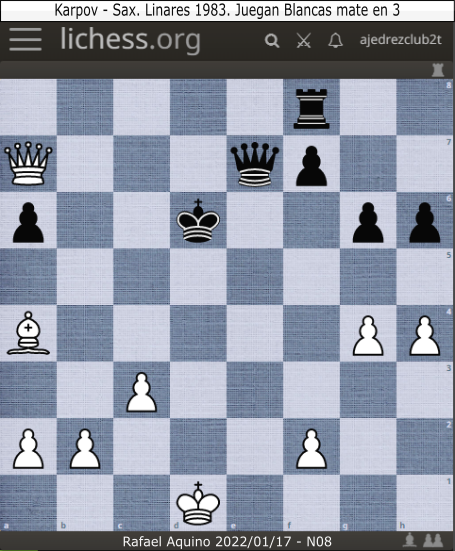 You can study the problem in this link
/ Puedes estudiar el problema en este link
https://lichess.org/study/aq0lMsjo/j4jXMfO8
You can see the complete game in this link
/ Puedes ver la partida completa en este link
https://www.chessgames.com/perl/chessgame?gid=1068373
Last publication of the series Mate in 2
/ Última publicación de la serie Mate en 2
Ajedrez_N130 - Final de Ajedrez para principiante

Para aquellas personas que se están iniciando en el ajedrez es aconsejable primero resolver problemas de Mate en uno y Mate en dos. Por tal motivo, colocaré ejercicios que les ayudará a comprender el maravilloso mundo del ajedrez.
For those people who are starting in chess it is advisable to first solve Mate in one and Mate in two problems. For this reason, I will place exercises that will help them to understand the wonderful world of chess.
Ejercicios de Mate en Dos / Checkmate in Two Exercises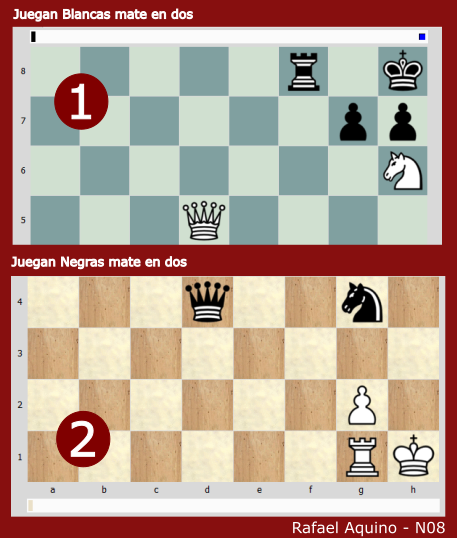 ---
Ejercicios de Mate en uno / Checkmate in One Exercises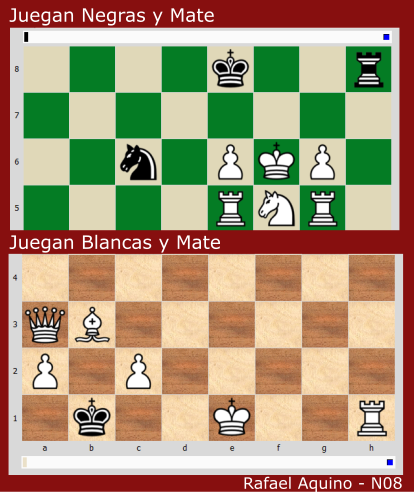 Para profundizar un poco más en esta posición, te recomiendo ver la siguiente publicación: El Enroque
---
Diagramación por Rafael Aquino con inkscape
---

---
Invitación de Torneos Semanales:
Estás invitado para participar semanalmente en tres torneos vía internet, que patrocinan los amigos:
@stayoutoftherz : Todos los viernes
@schamangerbert: Todos los sábados
@chessbrotherspro: Todos los domingos
@giacomone: Todos los lunes
---
I started a Ko-fi Page! Ko-fi helps creators get support from fans of their work. Please support or follow my page! If you like what I do and feel in tune with my work in creating content for free programming courses and chess publications without any profit interest. Give me a coffee... I will be very grateful! Rafael Aquino
Juguemos Ajedrez...
Mi twitter
Rafael Aquino(Facebook)

---
Invitación Especial
Apreciada comunidad extiendo mi invitación, para todos los que hacemos vida en esta maravillosa comunidad, a participar con la etiqueta #Hive para promocionar nuestras publicaciones en la red social: #Twitter. Para más detalles puedes consultar la publicación de @hive-data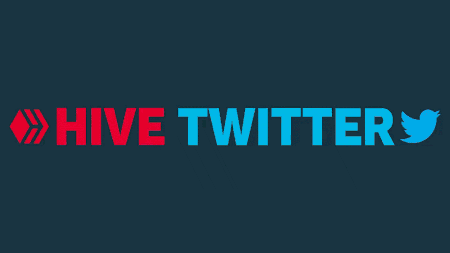 Fuente:
---
---