LOS BANDIDOS DE UN SOLO BRAZO [ESP-ENG]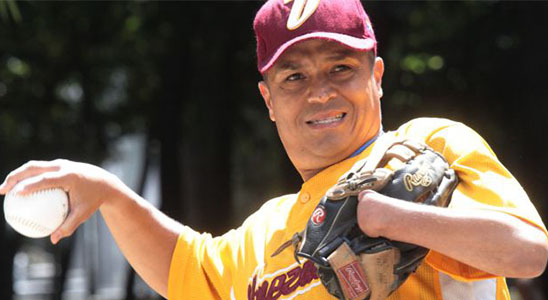 Fuente
Leyendo en estos días la columna de "Juan Vene´ en la pelota" periodista deportivo con muchos años escribiendo sobre el béisbol de grandes ligas, me topé con un artículo de los peloteros discapacitado que han jugado al béisbol Fuente. Quiero compartir con Uds. una vivencia que tuve al respecto con estos atletas superdotados y que hoy en día podemos ver en olimpiadas paralímpicas donde vemos hazañas increíbles demostrando lo que el ser humano puede hacer si se lo propone, el límite es el cielo.
Reading these days the column of "Juan Vene' on the ball" sports journalist with many years writing about major league baseball, I came across an article about disabled players who have played baseball Source. I want to share with you an experience that I had in this regard with these gifted athletes and that today we can see in the Paralympic Olympics where we see incredible feats demonstrating what human beings can do if they set their minds to it, the sky is the limit.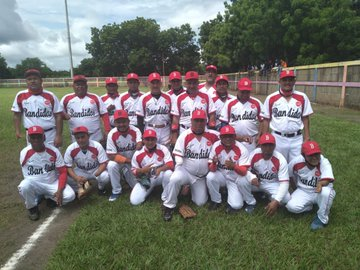 Fuente
Todos los años en Venezuela, específicamente en Valencia, se realiza una caimanera, para lo que no lo saben, es un juego improvisado que muchas veces no tiene árbitro. En este evento se reúnen peloteros retirados, peloteros amateurs, peloteros profesionales, inclusive grandes ligas con el fin de recabar fondos para el béisbol menor u otra acción benéfica y compartir un día de fiesta beisbolera con los amigos. Una de esas veces invitaron a un equipo de softbol llamado "Los bandidos de un solo brazo" me quede con la expectativa de ver como muchos de los que estábamos en el estadio quienes eran y más con ese nombre que no tiene nada que ver con el nombre de un equipo de béisbol.

Every year in Venezuela, specifically in Valencia, an alligator is performed, for those who do not know it is an improvised game that often has no referee. In this event, retired ballplayers, amateur ballplayers, professional ballplayers, including major leagues, gather to raise funds for minor baseball or other charitable action and share a baseball party with friends. One of those times they invited a softball team called "The one-armed bandits" I was left with the expectation of seeing how many of us who were in the stadium who they were and more with that name that has nothing to do with the name of a baseball team.
Cuando aparecieron en el campo todos nos quedamos asombrados cuando vimos al short stop y capitán (José Longa) un hombre de 42 años y poseedor de 11 guantes de oro el mismo número de guantes de oro que tiene Omar Vizquel, pero con una gran diferencia que José Longa le falta la mano izquierda, los otros integrantes del equipo también tienen una discapacidad, después de las entrevistas obligadas y la curiosidad de los que estábamos allí que esperábamos con ansia ver jugar al equipo, contra el equipo conformado por ex estrellas de nuestro béisbol como David Concepción, Antonio Armas, Carlos Guillen y otros.
When they appeared on the field, we were all amazed when we saw the shortstop and captain (José Longa), a 42-year-old man with 11 gold gloves, the same number of gold gloves that Omar Vizquel has, but with a big difference that José Longa is missing his left hand, the other members of the team also have a disability, after the obligatory interviews and the curiosity of those of us who were there who were looking forward to seeing the team play against the team made up of former stars of our baseball such as David Concepción, Antonio Armas, Carlos Guillen and others.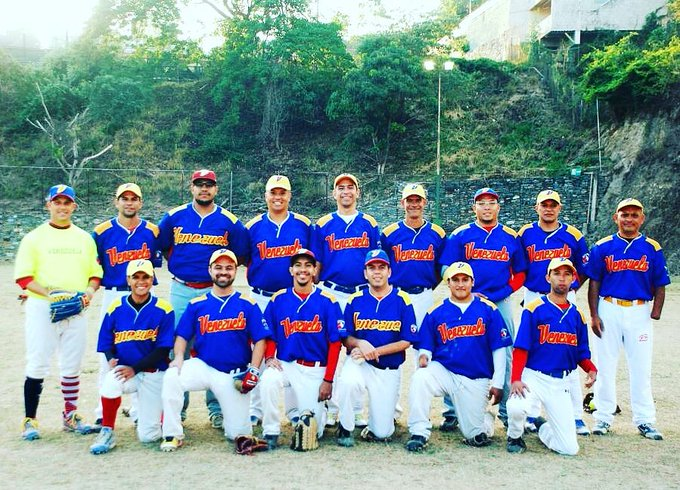 Fuente
Una cosa es la que pueda describir en este artículo, otro es verlo jugar, la estrella José Longa jugo el short stop como nunca sus desplazamientos, el fildeo y sobre todo como sacaba la pelota del guante tan rápido y fuerte hacia las bases que no tenía nada que envidiarle a ninguno en condiciones normales, lo más sobresaliente que todo lo hacía con el mismo brazo era increíble, los aplausos no dejaban de parar, con el bate se fue con 2 hits y ganaron el juego fue una tarde de muchas sensaciones.

It is one thing that I can describe in this article, another is to see him play, the star José Longa played the short stop like never before, his movements, the fielding and above all how he took the ball out of the glove so fast and strong towards the bases that he did not have nothing to envy anyone in normal conditions, the most outstanding thing that he did everything with the same arm was incredible, the applause did not stop, with the bat he left with 2 hits and they won the game it was an afternoon of many sensations.
"Los bandidos de un solo brazo" han sido campeones y subcampeones mundiales, muchas veces amen que muchas veces han sido subestimados por su condición, pero cuando entran al campo se transforman como cualquier equipo convencional, demostrando que no hay limitaciones cuando se desea algo, su mejor juego es ganarle a las adversidades de la vida. José Longa en la actualidad es profesor de educación física y fundo una organización para ayudar a todos los niños discapacitados a lograr sus sueños en el deporte. Hasta un próximo contacto.

"The one-armed bandits" have been world champions and runners-up, many times even though they have often been underestimated for their condition, but when they enter the field they transform like any conventional team, showing that there are no limitations when you want something, his best game is to beat life's adversities. José Longa is currently a physical education teacher and founded an organization to help all disabled children achieve their dreams in sport. Until a next contact.

Imágenes bajadas de Twitter
Traductor Google
Corrector Ortográfico y Gramatical:Spellboy
Separador y banner creado en Canva
---
---