SABOR A BEISBOL / TASTE OF BASEBALL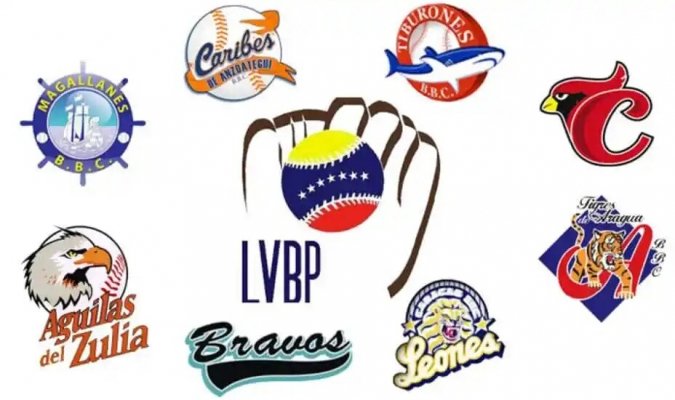 Fuente / Source
¡Qué tal fanáticos, que tal amigo el béisbol vuelve a unirnos!. Se acabó el mundial de futbol, felicitaciones a los argentinos y seguidores que hacen vida en Hive. Ahora volvamos al béisbol venezolano, Para el momento de escribir este artículo ya la ronda regular está por terminar, solo faltan 7 juegos por jugar de los 52 juegos de la ronda regular pautado por el calendario de la liga profesional que termina el 27 /12/ 2022, de acuerdo al formato de esta temporada clasifican 5 equipos, pasan los primeros cuatro (4) mientras el quinto (5) y sexto (6) jugaran para definir el quinto (5) puesto. Para la ronda semifinal jugarán todos contra todos y pasaran a la final los dos equipos que tengan mejores registro de juegos ganados y perdidos, en la fase final se enfrentaran a 7 juegos y el equipo campeón será aquel que gane más juegos.

What's up fans, what's up friends, baseball brings us together again. The World Cup is over, congratulations to the Argentines and fans that make life in Hive. Now back to Venezuelan baseball, at the time of writing this article the regular round is about to end, there are only 7 games left to play of the 52 games of the regular round scheduled by the calendar of the professional league that ends on 27 /12/ 2022, according to the format of this season 5 teams qualify, the first four (4) pass while the fifth (5) and sixth (6) will play to define the fifth (5) place. For the semifinal round will play all against all and will go to the final the two teams with the best record of games won and lost, in the final phase will face each other to 7 games and the champion team will be the one that wins more games.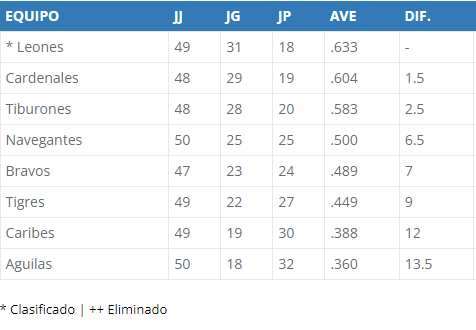 Analizando la tabla de posiciones y si bien es sabido por los que seguimos el campeonato hay una filosofía beisbolera que los equipos que ganan juegos en el mes de octubre son los que clasifican a la semifinal y esto se debe a lo corto de la temporada, cuando un equipo tiene una racha perdedora al comienzo de la temporada se le hace cuesta arriba recuperar esos juegos porque para el mes de noviembre los peloteros entra en el calor de juego, los equipos comienza hacer movimientos, llegan los caballos o titulares y ponen un nivel de juego alto, los lanzadores ponen su brazo a tono, los managers cambian las estrategias, para diciembre los grandes ligas dejan de jugar por muchas razones, algunos porque tienen que viajar a estados unidos a pasar las navidades con su familia, otros porque solo le permitieron jugar un determinado número de juegos o los que prefieren descansar para estar preparado para la próxima temporada de grandes ligas.
Analyzing the standings and while it is well known by those who follow the championship there is a baseball philosophy that the teams that win games in October are the ones that qualify for the semifinals and this is due to the short season, when a team has a losing streak at the beginning of the season it is difficult to recover those games because for the month of November the players enter the heat of the game, the teams begin to make moves, By December the big leaguers stop playing for many reasons, some because they have to travel to the United States to spend Christmas with their families, others because they were only allowed to play a certain number of games or those who prefer to rest to be prepared for the next big league season.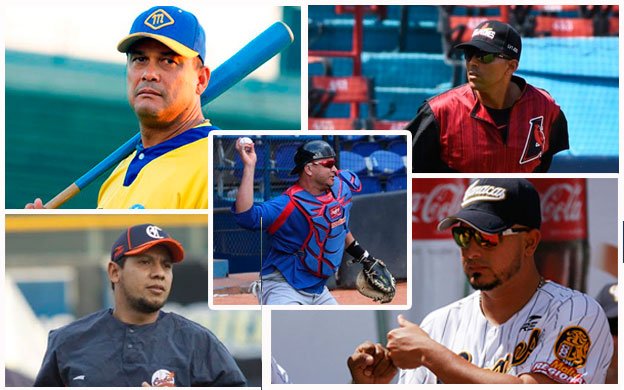 Fuente / Source
En resumida cuenta, los equipos se quedan con los peloteros de la liga, esos peloteros que juegan en México, Colombia, Italia y que se han hecho caras conocidas en todas las temporadas en nuestro béisbol. Analizando la tabla hoy 19/12/2022 no encontramos con unos Leones del Caracas ya clasificado, Cardenales de Lara, Tiburones de Guaira y Navegantes del Magallanes están a dos juegos, Bravos de Margarita, Tigres de Aragua y Caribes de Oriente esta semana definen el quinto puesto o comodín y las Águilas del Zulia están prácticamente descalificadas. En esta temporada el béisbol venezolano presento una cara diferente donde pudimos disfrutar de los estadios llenos de fanáticos, una fanaticada alegre como en años anteriores, peloteros estrellas y establecidos en grandes ligas. ¡¡¡¡Buena por eso!!! Les recuerdo que seguimos con la fiebre del béisbol porque en el mes de marzo es el clásico mundial del béisbol, esperemos que Venezuela pueda llevar un equipo bien conformado entre juventud y experiencia y sobre todo enfocado en traerse el campeonato porque nivel tenemos. Ya hablaremos al respecto por el momento el manager Omar López está trabajando junto con la federación en la convocatoria y permisos de los peloteros. Por lo pronto nos vemos en el próximo juego. Saludos.

In short, the teams are left with the players of the league, those players who play in Mexico, Colombia, Italy and who have become familiar faces in all the seasons in our baseball. Analyzing the table today 12/19/2022, we find Leones del Caracas already qualified, Cardenales de Lara, Tiburones de Guaira and Navegantes del Magallanes are two games away, Bravos de Margarita, Tigres de Aragua and Caribes de Oriente this week define the fifth place or wild card and Águilas del Zulia are practically disqualified. This season Venezuelan baseball presented a different face where we could enjoy stadiums full of fans, happy fans as in previous years, star players and established major league players. ¡¡¡¡ Good for that!!!! I remind you that we continue with the baseball fever because in the month of March is the World Baseball Classic, let's hope that Venezuela can bring a team well-formed between youth and experience and above all focused on bringing the championship because we have level. We will talk about it for the moment, the manager Omar Lopez is working with the federation in the call and permissions of the players. In the meantime, we will see you in the next game. Greetings.


Imágenes bajadas de Google con sus fuentes
Tabla de posición editada en Canva
Separador y Banner editado en Canva
Traductor Deepl
---
---