SERIE DEL CARIBE VENEZUELA 2023 [ESP-ENG]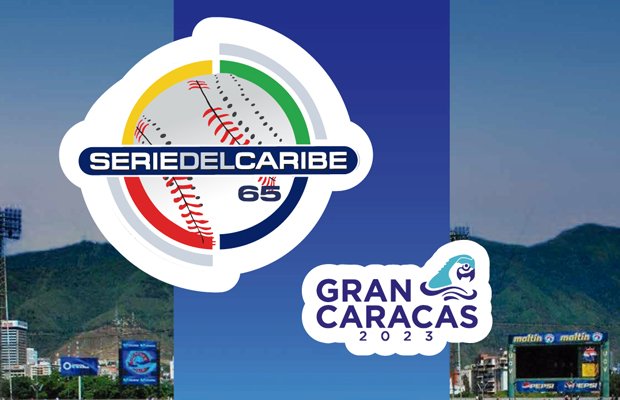 Fuente/ Sources
Todo está listo en Venezuela para recibir a los 8 participantes de la 65.ª edición de la serie de caribe y se ha anunciado un gran espectáculo para la inauguración, pero antes de darle más información al respecto estoy agradecido con dios por permitirme presenciar mi cuarta serie del caribe en Venezuela y hay una en particular que recuerdo que fue la del año 2006 donde los leones del Caracas se titularon campeones era la segunda vez que lo hacían, la primera fue en 1982 en Hermosillo México en esa edición los leones fueron a la final contra República Dominicana que estaba ganando 4 a 3 en el noveno inning el juego estaba muy cerrado, los leones vienen al bate ponen hombre en primera le toca el turno a Franklin Gutiérrez y con un habilidoso toque de bola como si lo hubiera puesto con la mano mueve al corredor a segunda base y es out en primera, con hombre en segunda y a 180 pies del home la carrera para empatar el juego le toca el turno a Alex González que está bateando por encima de 500 con hombre en base, no podía ver a nadie en las bases pega el hit por los lados de segunda y primera y el juego se pone 4 a 4.
Everything is ready in Venezuela to receive the 8 participants of the 65th edition of the Caribbean series and a great show has been announced for the opening, but before giving you more information about it I am grateful to God for allowing me to witness my fourth Caribbean series in Venezuela and there is one in particular that I remember was the one in 2006 where the Caracas lions were titled champions, it was the second time they did it, the first was in 1982 in Hermosillo Mexico in that edition the lions went to the In the final against the Dominican Republic, which was winning 4-3 in the ninth inning, the game was very close, the lions came to bat, they put the man on first, it was Franklin Gutiérrez's turn and with a skilful touch of the ball as if he had put it with the hand moves the runner to second base and he is out at first, with a man at second and 180 feet from home plate the race to tie the game it is the turn of Alex González who is batting over 50 0 with a man on base, he couldn't see anyone on the bases, hit the second and first sides and the game became 4 to 4.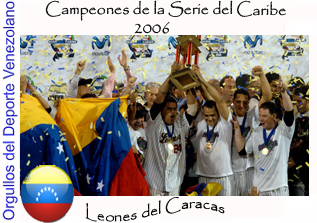 Fuente/Sources
Alex González representa la carrera para dejar en el terreno a Dominicana viene a batear el capitán Henry Blanco el mismo que hoy es el manager de los Tiburones de la Guaira les confieso que yo pensé que le iban a quitar el bate para darle el turno a un bateador emergente de más contacto y poder y así como yo pensaron muchos fanáticos que estábamos en las tribunas, para lo que seguimos el béisbol sabemos que Henry Blanco no es un bateador consistente y que agarraba muchos ponches, pero una cosa si les digo que como cátcher era lo máximo tenía una habilidad e inteligencia para llevar el juego y a los pitcher, con toda esa consideración el manager le da la confianza quizás porque si el juego seguía empatado lo necesitaba detrás de home, pero Henry Blanco peleo su turno y con un fly casi sin fuerza o bala fría como decimos en el béisbol la pelota cae detrás de la tercera base, ni el short stop ni el jardinero izquierdo pudieron tomarla y cae de hit para que Henry Blanco se vistiera de héroe dándole el título a los Leones de Caracas campeones de la serie del Caribe 2006.

Alex González represents the race to leave the Dominican on the field, captain Henry Blanco comes to bat, the same man who is today the manager of the Tiburones de la Guaira, I confess that I thought they were going to take the bat away from him to give the turn to a pinch hitter with more contact and power and just like me many fans thought that we were in the stands, for what we follow baseball we know that Henry Blanco is not a consistent hitter and that he caught many strikeouts, but one thing if I tell you that as a catcher He was the best, he had the ability and intelligence to lead the game and the pitchers, with all that consideration the manager gives him confidence, perhaps because if the game was still tied he needed him behind home plate, but Henry Blanco fought his turn and with a fly ball almost without force or a cold bullet as we say in baseball the ball falls behind third base, neither the shortstop nor the left fielder could catch it and it falls hit for Henry Blanco to dress as a hero oe giving the title to the Leones de Caracas champions of the Caribbean series 2006.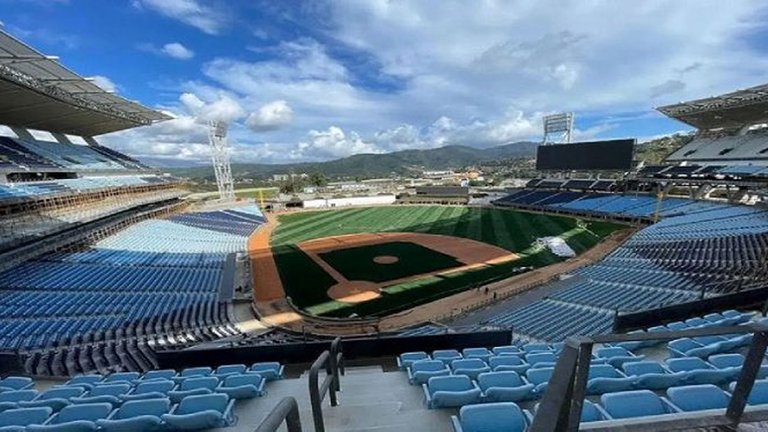 Estadio La Rinconada
La Guaira
Como les informaba al principio la serie del caribe se jugara desde el 2 de febrero hasta el 10 febrero con la modalidad de todos contra todos, los mejores 4 pasaran a la semifinal que se jugara el primero (1) puesto contra el cuarto (4) y segundo (2) contra tercero (3) los escenarios o estadios serán los recién construidos en la zona de la rinconada y la guaira, las entradas tendrán un costo desde 2 $ hasta 40 $ según su ubicación, el acceso a las instalaciones me preocupa sobre todo al estadio de la rinconada como sabemos el transporte de servicio público no es el mejor y para los que no tienen carro particular se le iba a dificultar la asistencia, pero van a habilitar unidades de transporte en diferentes puntos de caracas para el traslado del público. Espero que nuestra conducta y civismo como país anfitrión este a la altura del espectáculo. Hasta un nuevo contacto. Saludos
As I informed you at the beginning, the Caribbean series will be played from February 2 to February 10 with the modality of all against all, the best 4 will go to the semifinal that the first (1) place will be played against the fourth (4) and second (2) against third (3) the stages or stadiums will be the newly built ones in the area of ​​la rinconada and la guaira, tickets will cost from $2 to $40 depending on their location, access to the facilities worries me Especially to the La Rinconada stadium, as we know, public service transport is not the best and for those who do not have a private car it will be difficult to attend, but they are going to set up transport units at different points in Caracas for the transfer of the public. I hope our conduct and civility as the host country lives up to the show. Until a new contact. Regards

Equipos participantes:
Venezuela (Leones del Caracas)
República Dominicana (Tigres del Licey)
Colombia (Vaqueros de Montería)
México (Cañeros de los Mochi)
Panamá (Federales de Chiriqui)
Curazao (WildCast KJ47)
Puerto Rico (Indios de Mayaguez)
Cuba (Agricultores)
Participating teams:
Venezuela (Caracas Lions)
Dominican Republic (Tigres del Licey)
Colombia (Montería Cowboys)
Mexico (Cañeros de los Mochi)
Panama (Federals of Chiriqui)
Curacao (WildCast KJ47)
Puerto Rico (Indians of Mayaguez)
Cuba (Farmers)

Imágenes bajadas de Google / Images downloaded from Google
Ortografía y Gramática: Spellboy / Spelling and Grammar: Spellboy
Traductor de Google / Google translator
Banner y separador editado en Canva / Banner and separator edited in Canva

---
---