The Women's National Team Takes Part in TC Before the First Olympic Qualification Round in Paris in 2024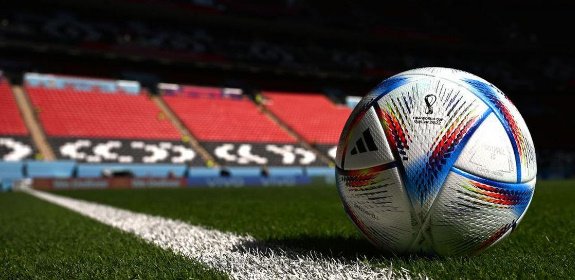 For the first round of the 2024 Paris Olympic Qualification, Women's National Team head coach Rudy Eka Priyambada called 26 athletes to the Eagle Training Center (TC).
Along with TC, the 26 female athletes are also being summoned at the same time for a selection that will take place in Jakarta on Saturday (01/04/2023).
"During the selection and TC this time, I summoned a number of players for the first time. I and the coaching staff summoned these players for a reason, Rudy Eka Priyambada said in a statement on Saturday, as cited by pssi.org.
Prior to this, they were observed; now that they are at the national level, we will assess their performance.
He asserts that the team's power will be its mix of young and experienced players as it prepares for the Group F matches against Taiwan and the Lebanon hosts.
Actually, during the 2018 Asian Games, our national squad faced the Taiwanese team in a head-to-head match. However, the reading material for the players at the time was distinct from that for the players today, he noted.
When competing against Taiwanese and Lebanese teams who have never encountered before, there will undoubtedly be a difference. To perform at their best, players' mentalities and optimism must be kept, he said.
The Garuda Pertiwi team, as is well known, was in the same division as Taiwan and Lebanon in the
The match will be contested in Lebanon and all three are in Group F.
The top five FIFA Asian zone teams, North Korea, Japan, Australia, China, and South Korea, await the champions of each group in the second qualifying round, which takes place after the first round.
The Asian zone's initial round of Olympic qualification for the Paris 2024 Games will take place from April 3–11, 2023. The games will take place in a concentrated location.
The following is a list of 26 female players who took part in the TC as well as selection ahead of the First Round of the Paris 2024 Olympic Qualification:
Krisda Marharith Arobaya (GK) - Papua

Laita Ro'ati Masykuroh (GK) - East Java

Shesilia Putri Desrina (GK) - West Java

Ade Mustikiana (DF) - DKI Jakarta

Amanda Florentinae (DF) - Central Kalimantan

Aulia Al Mabruroh (DF) - Lampung

Diamond Asya Pertiwi (DF) - Lampung

Nastasia Suci Ramadhani (DF) - North Maluku

Remini Chere Rumbewas (DF) - Papua

Safira Ika Putri Kartini (DF) - DKI Jakarta

Feny Binsbarek (MF) - Papua

Gea Yumanda (MF) - Riau Archipelago

Helsya Maeisyaroh (MF) - West Java

Jesella Arifia Sari (MF) - East Kalimantan

Husnul Qotimah (MF) - Central Java

Liza Armanita Madjar (MF) - Papua

Nurhayati (MF) - North Sumatra

Pani Tri Oktaviani (MF) - DKI Jakarta

Reva Oktaviani (MF) - West Java

Rihla Nuer Aulia (MF) - DKI Jakarta

Viny Silfianus Sunaryo (MF) - DKI Jakarta

Carla Bio Pattinasarany (FW) - DKI Jakarta

Citra Ramadhani (FW) - East Kalimantan

Claudia Alexandra Scheunemann (FW) - Banten

Sheva Imut Furyzcha (FW) - DKI Jakarta

Octavianti Dwi Nurmalita (FW) - D.I Yogyakarta.
---
---