A Day of Outdoor Volleyball after 2 Years in Saramacca, Suriname || Winning a Tournament with Reduced Endurance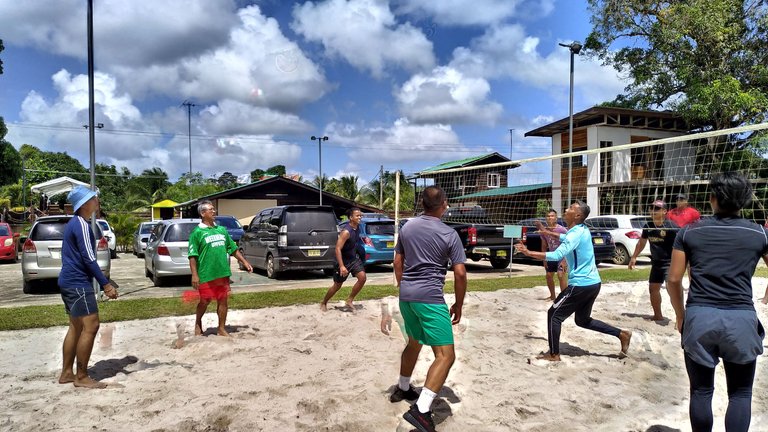 Yesterday I played outdoor volleyball competitively after more than 2 years of not having done so. It's one of the many "normal" things of my life that suddenly disappeared once the new normal showed its weird shaped head. Before 2019 it was an at least monthly thing to go out to different districts with my team and play outdoor tournaments against other teams from those districts.
The teams are usually a mix of players who have played professionally in the country for a while and are now recreational and new upcoming players from districts and outer cities ready to make the next step and go professional.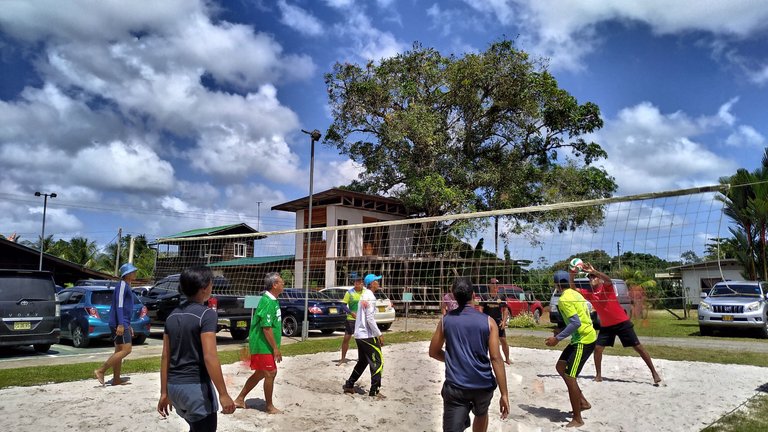 These tournaments where often held to promote the sport throughout the far reaches of Suriname and in the process giving the youth an exciting way to stay fit.
Even though the setting is recreation and relaxation, the competitive aspect is one that is sure to be found in large supply. This combined with the scorching sun makes for an intense experience. A fact that I had forgotten about, given it didn't really matter when I was playing regularly. As it seems, not playing actively for two years takes a toll on endurance. Already at the end of the second set I could feel the field turning around me. The main culprit was the sun, because as soon as a cloud appeared I felt better and ready to go.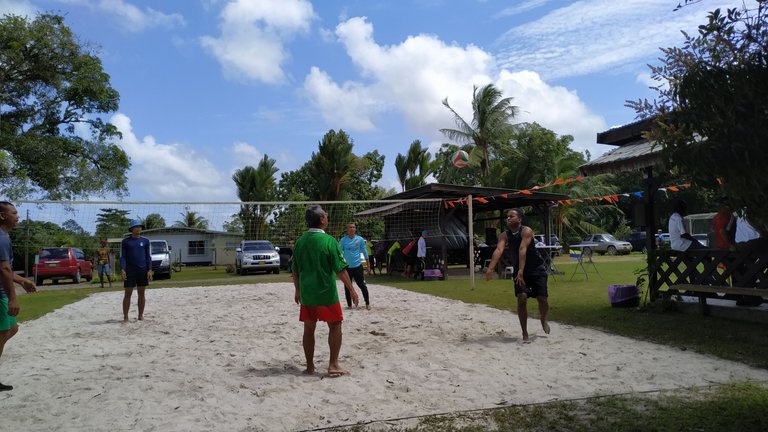 The other thing that almost had me dropping on the field was the fact that the team I was playing for had few players present for the tournament, leaving me with little option of switching in and out. But with regular intervals of rests between games of 2-3 set, and many sips of ice cold coca cola, supplying me with the necessary amount of sugar, I managed to push through a total of all 3 matches which included 8 sets for the day. And luckily it was not for nothing, because we won all three matches. Not bad for a team with no more than one person in their twenties, I would say.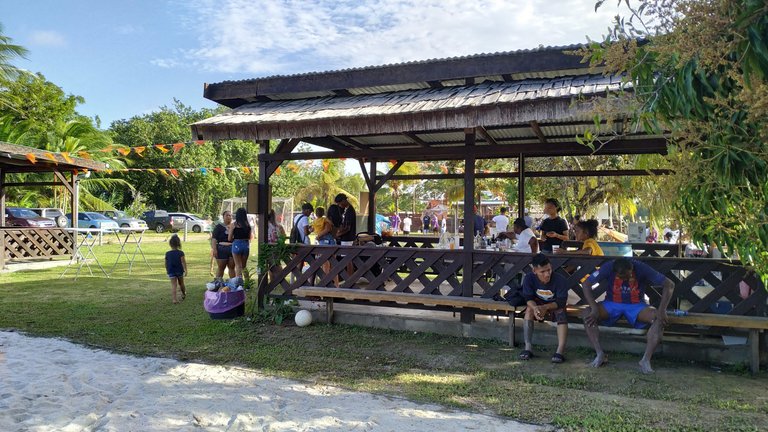 The event itself was held at a resort in one of the districts of Suriname Saramacca. The drive is about 45 minutes from where we live. They also had cocktails and beer available, but the inner alcoholic in me managed to resist. Funny enough some of the older crowd where all in on the beer, even in between games, claiming it was their own secret fuel.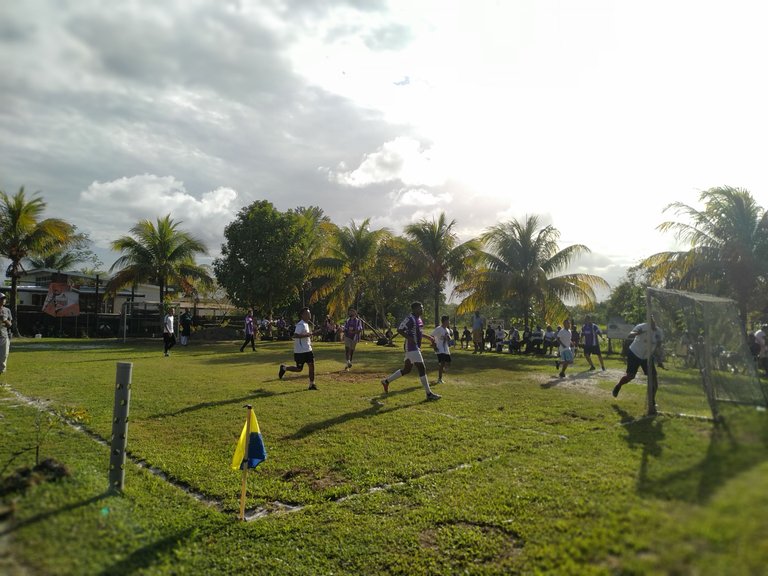 On the other side of the open field, the football teams were having a blast as well.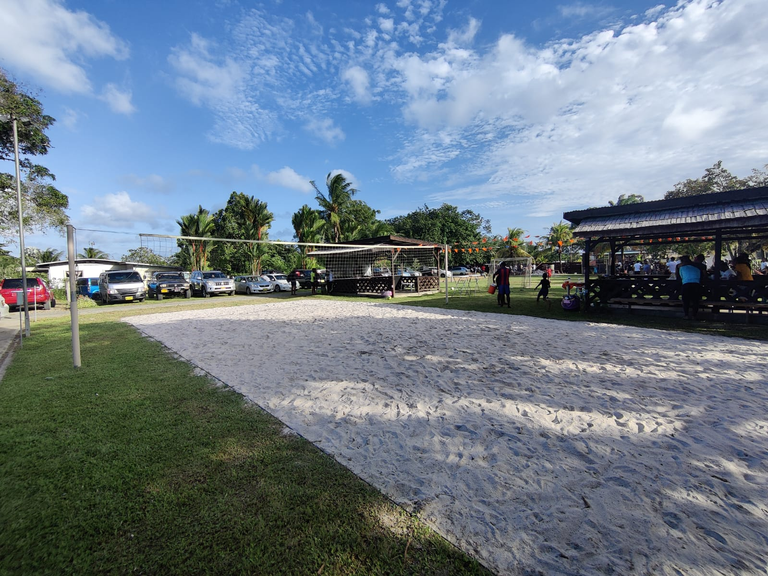 After winning the tournament and actually sitting and relaxing for a bit, talking about the battles we had just fought, we decided to call it a day and head home. A great day overall, but I definitely underestimated the state of my endurance. Here's to more normal days and getting back to peak condition.

[ Uniquely clever sign out message goes here ]

---
---