Life Might not be Easy all the Time, but a Positive Mindset can go a Long Way || Positive Vibrations🍃 #APART - A Picture and A Reggae Tune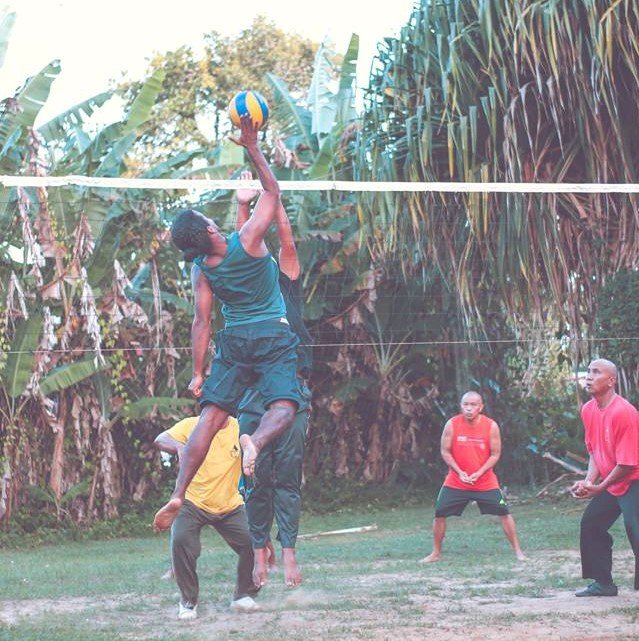 Often my mind wanders back to "the good times". Before the dreaded virus came. When things were "normal". A very dangerous thing to do is to get lost in those thoughts, living in the past, rendering the present not so good. Good times are created with the right mindset at any moment in your life. This is where living in the moment comes in.
That being said, it's not always that easy being in a positive mindset. Especially when things around you seem to be on fire. The dog sitting in a burning room saying "this is fine" comes to mind. But try to take the time to appreciate the little things. Moments with your family, that one awesome meal you made last Friday, or nature all around you.
When I see the picture above, I reminisce about a time where going out for a drive and playing some random guys in a game of outdoor volleyball was simple and straight forward. But even though I haven't done that for over two years, I still have my health, partially due to some home workouts I try to do from time to time. Life might not be easy all the time, but a positive mindset can go a long way.

And honestly there was no better song to promote positive vibration than the literal tune "positive vibrations" by Bob Marley & The Wailers. It's on the official Bob Marley youtube channel, but I chose this clip instead, because of the added visuals from one of there shows. Just sit back relax and let the positive riddim reach your soul.

#APART is an initiative by the IRIE down-to-earth people at the ReggaeJAHM Community where you share a picture alongside a Reggae tune the picture reminds you of.
Check out this post for more info on #APART and join the movement. 🙃
[ Uniquely clever sign out message goes here ]

---
---