Pizza Milestone, Again!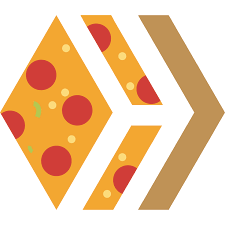 Now, another really proud post. You know, there are some articles that you take pride of as you type. And this happens to be one of them. Why?
Cause, it is another milestone!!! I finally reached 200 Pizza tokens!

So the last milestone was on 29th May 2022, around 2 - 3 months ago. Back then, I was at my 100 Pizza Tokens Milestone. And I have @shauner generously giving me an insane 50 Pizza Tokens, propelling me forward to 150 Pizza Tokens immediately. Credits to him, my next milestone became 200 Pizza Tokens, which I am very proud to share that I finally achieved today!
If you have been hanging around the Hive community you would immediately see that there are tons of pizza affiliated communities around, and I was immediately curious and fascinated, whats wrong with this community talking all about Pizzas? isn't it just a food? But nope, in here, Pizza is life! Haha. @risingstargame uses Pizza, and trust me hearing the "Hmmmmm Yummy..." is like one of the best thing you can hear in the game!
That being said, if you are interested in catching the game, here is my referral!
https://www.risingstargame.com?referrer=rayius
Then we have tons of Pizza initiatives such as Pizza writing contest? I have no clue how it works actually! I tried, but I was horrible at it. Haha. Then also, Pizza Guilds for Splinterlands! I believe @shauner is one of the awesome brains behind one of the Pizza Guilds. Yes, the same generous guy that dropped me a generous type the previous round. If you are interested in catching Splinterlands, here is my referral!
https://splinterlands.com?ref=rayius
So all in all, yea! Tons of Pizza to go around! So I was immediately fascinated, and wanted to have more of it! I accumulated as much Pizza tokens as I can, and finally I reached another milestone! 200 Pizza Tokens!
It took me around 2-3 months, but I think it was well worth! I delegated HP to @hive.pizza and I staked all my Pizza Tokens religiously. And yups, finally reached 200 Pizza Tokens. Delegating my tokens to @hive.pizza earns me around 0.5 Pizza Tokens a day. Yes, it is slow. But slow but steady definitely gets you to where you want one day! I guess my next milestone would be 250, so till then!
---
---