Rising Star Pack #122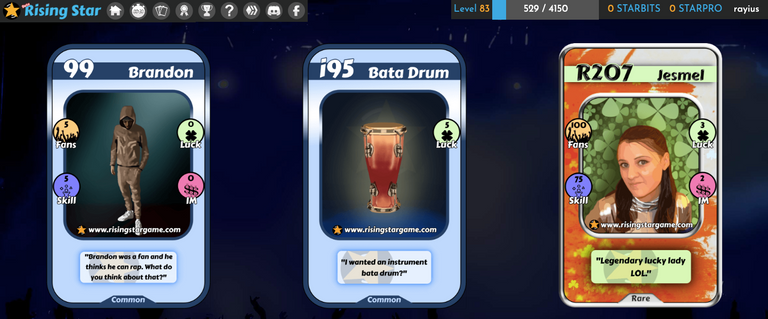 Alright, so here is the pack for the day! Another pack, another surprise! As they say, Time To Buy A Pack!

Here are the newly added stats!
Fans - 105
Luck - 8
IM - 2
Skill - 80
Best Card - R207 Jesmel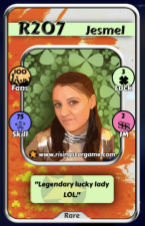 Alright, wonderful to have an artiste as a rare again! Hoping to get my card though so that I can do the Halloween special! No luck for my first pack, will just keep it going!
---
---