Rising Star Pack #135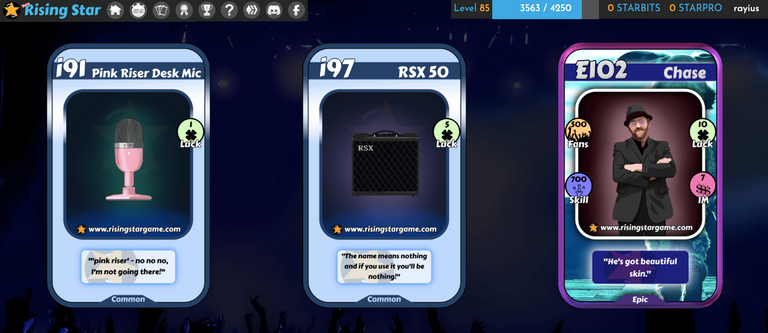 Alright, so here is the pack for the day! Another pack, another surprise! As they say, Time To Buy A Pack!

Here are the newly added stats!
Fans - 500
Luck - 16
IM - 7
Skill - 700
Best Card - E102 Chase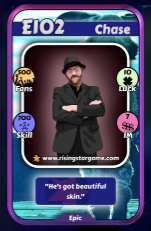 EPIC!!! Guys guys guys, I got myself an Epic!!! Hooray! Some insanely mad stats. Look at the skills! Madness man, sheer madness!!! This guy looks like a magician, but man he must have some mad skills. 700 man! Awesome pull!
---
---