Rising Star Pack #140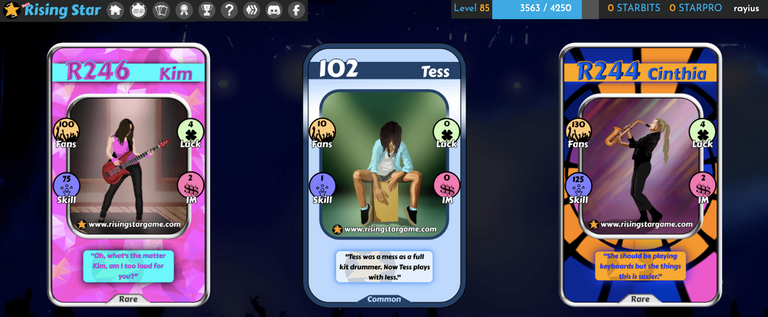 Alright, so here is the pack for the day! Another pack, another surprise! As they say, Time To Buy A Pack!

Here are the newly added stats!
Fans - 240
Luck - 8
IM - 4
Skill - 201
Best Card - R246 Kim & R244 Cinthia
Double Rare!!! Awesome, the stats are insane! Best of all, both rare are new cards to me! I have not seen it before! So this is totally awesome! I am hoping this contributes to my ranking. Speaking of which, my rank has been relatively stagnant for some time. Hoping that it can really push my rank just a little bit to under 300!
---
---