Rising Star Pack #26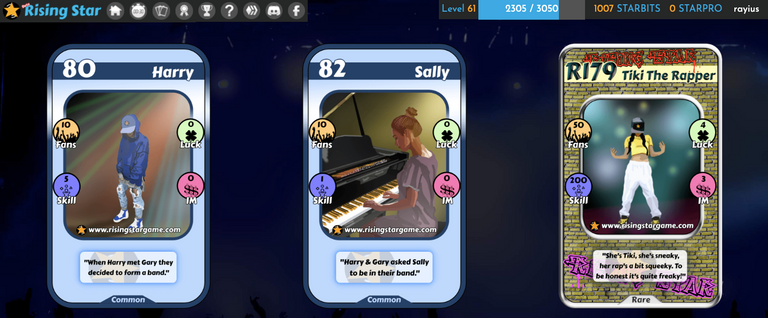 Tiki The Rapper! Another pack opening. Was busy with work recently and didn't have much time to focus on the game. And when I am back, I guess it is only appropriate to celebrate with a pack opening!
Now somehow, this card really reminds me of one of the female lead in "Step Up". Can't really remember her name, but I believe is Mari Koda! Really love her in Step Up, and this NFT really reminds me of her! Perhaps it is the dressing!
---
---