Rising Star Pack #30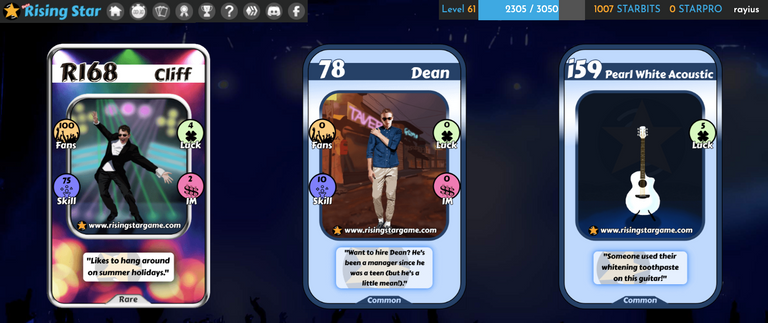 Alright, I am gonna turn 30 soon, and have always been a huge fan of whole numbers. Well in this case, numbers rounded off to the nearest 5 or 10.
Anyway, today I got a Cliff. Looks pretty cool, though doesn't really match the name. It really reminds me of The Greatest Showman, a movie that I really really enjoy! Coincidentally, it is a musical just like the entire them of Rising Star! Pretty reasonable pack, I am satisfied!
---
---