Rising Star Pack #59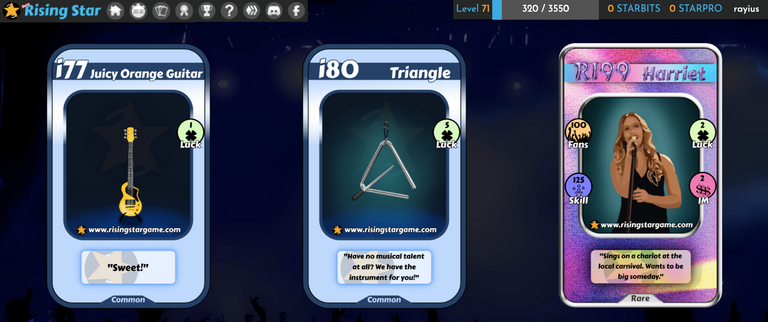 My Starbits from mission accumulated to 10,000, so why not buy another pack right?
Got a Harriet, I believe this is a card that I have yet to have! So am quite happy with it. And in case if you guys have not heard about it, new cards are coming in tomorrow, Monday! I am so so excited, can't wait for it.
Having new packs opened every single day, I am very excited. Wonder if I will be able to snag any new cards, or perhaps even a Legendary! That will definitely set my week on a high note. Wanted to share the link to the announcement of new cards being released on Monday, but can't seem to get it. Oh wells...
Going to be an exciting week ahead I am very sure!
---
---