Rising Star Pack #64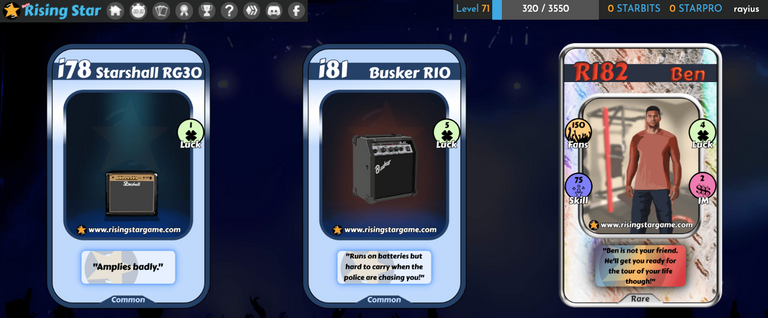 Haha. Alright, so I realise that this guy here, R182 Ben, is actually part of a theme. In case if you haven't realise, there are themes to this games NFT. Now I believe there is a lady by the name of Anita if I am not wrong, also in the gym.
Well, not the first time I am getting this guy. Recall I was saying he looked more like a bouncer than an artiste
Anyway, many apologies for the late post on my daily opening. I was literally swarmed with so much work I only managed to get a breather now. Oh my....
---
---