Rising Star Pack #65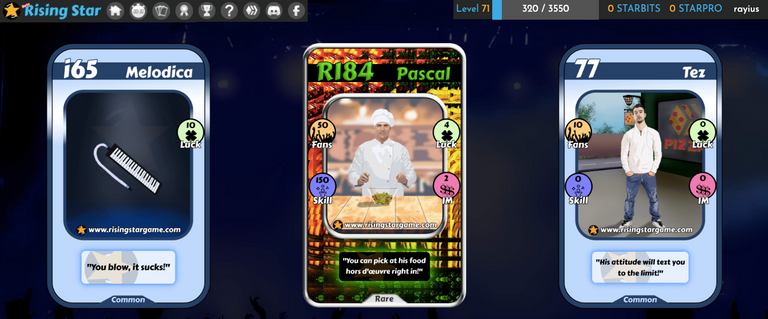 Been having some poor health lately and appetite hasn't been the best. Kind of laughed my heads off when this morning I was still talking about dreaming of having a private chef to cook meals for me in the future when I am rich, and this guy pops out.
Man, this guy is a chef, he has 100 Skills. Is it cooking skills we talking about here, or a musical artist skills? Hahaha. Man, I am confused! Hahaha. A good laugh is always appreciated though!
---
---