Rising Star Pack #89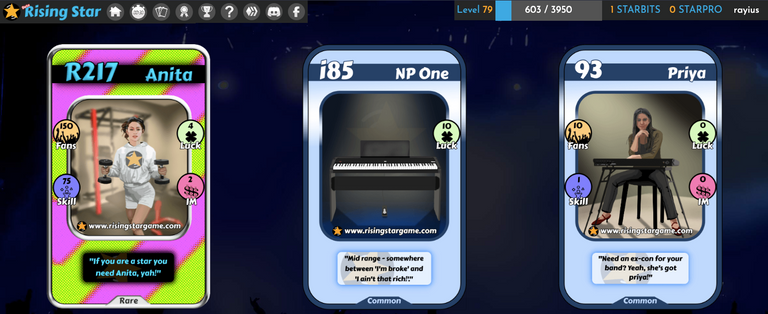 Alright, so here is the pack for the day! Another pack, another surprise! As they say, Time To Buy A Pack!

Here are the newly added stats!
Fans - 160
Luck - 14
IM - 2
Skill - 76
Best Card - R217 Anita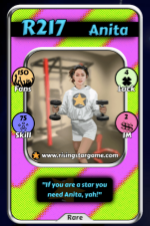 Well, I think this might be a bitter reminder for me to start gymming! Even my game is telling me to do so! Haha. I guess I am indeed having a too sedentary lifestyle!
---
---