Rising Star Pack #95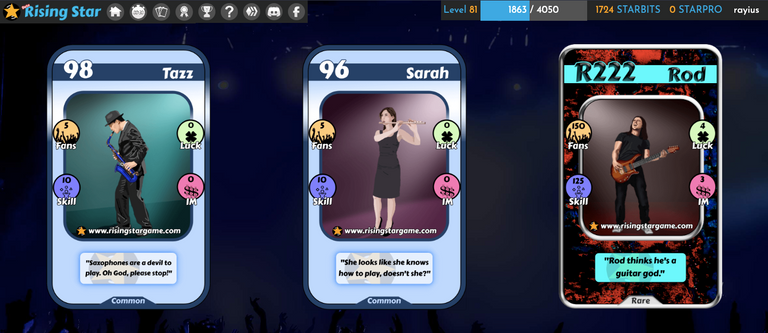 Alright, so here is the pack for the day! Another pack, another surprise! As they say, Time To Buy A Pack!

Here are the newly added stats!
Fans - 160
Luck - 4
IM - 3
Skill - 145
Best Card - R222 Rod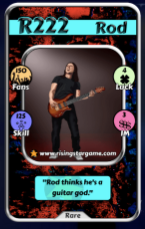 Alright, so I believe this is a really new card! I have never seen this Rod guy before, and a pretty cool NFT background like a haemogoblin! Interesting...
---
---