Rising Star Pack Opening #68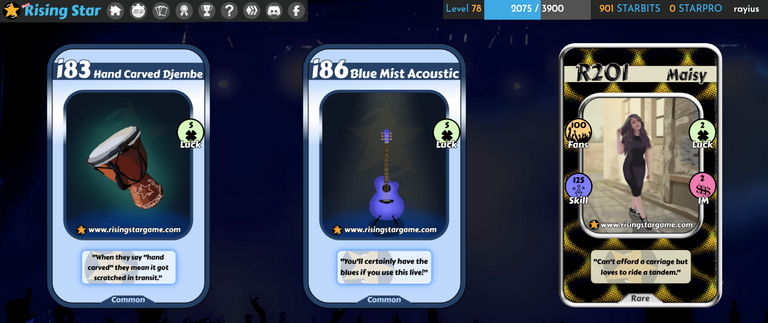 Alright, so here is the pack for the day! Another pack, another surprise! As they say, Time To Buy A Pack!

Here are the newly added stats!
Fans - 100
Luck - 4
IM - 2
Skill - 135
Best Card - R201 Maisy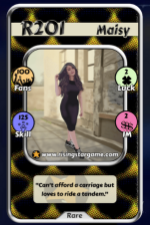 Whoots! Wonderful start to a new day! This is a new card I believe, first time having it! Very happy about it! Somehow, I really have to give it up for the art designers of the game! How on earth are they able to draw so well and always depict the lady of my dream in their cards? Hahaha. Maybe that is why I am so hooked to this game! Haha.
---
---