Rising Star - Week 3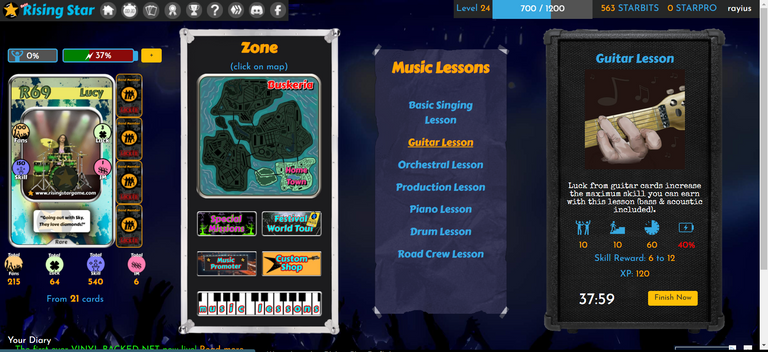 Now this is my 3rd week into the game. I guess I am still pretty satisfied with the progress thus far. 6 levels in a week, not too bad. I a just quite stumped by the Ego, as it is really crippling the amount of Starbits that I earn. Currently struggling to decide if I should make a break for it and purchase a pack with 10k starbits, or wait till 100k and purchase 12 packs. Hmmm....
Anyway, here is my ranking!

I am currently at 1450, 428 rankings ahead from last week! Now my aim is to hit a ranking of 108 and below so that I may start to earn swap.hive!
If anyone have any advice on what I can do to achieve this goal faster, please share with me! It would be great to learn!
---
---