Weekly Challenge - Soul Stranger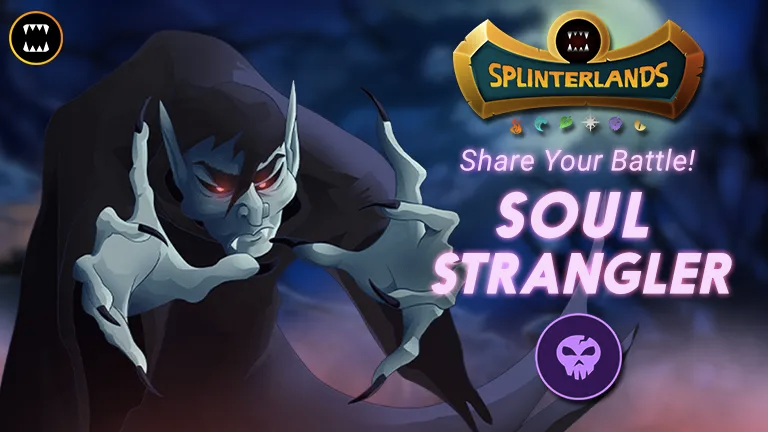 Alright, it is one more week! So here we go, weekly challenge! Now looking at this picture, dude!!! He looks like a Dracula! Hahahaha. Just wondering how would Vampires have ranged attack? Haha.
Anyway, here we go!
Card Introduction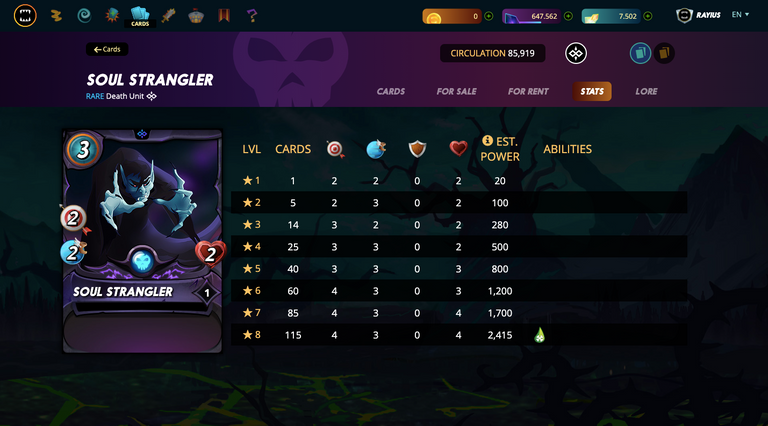 Card Name: Soul Strangler
Mana Cost: 3
Rarity: Rare
Splinter: Death
Abilities: NA
Level: 1
Speed: 2
Type: Ranged
Damage Per Turn: 2
Edition: Chaos Legion
Direct Battle Link
https://splinterlands.com?p=battle&id=sm_3oC5lf9FJ1CPV8ZUT0Ug&ref=rayius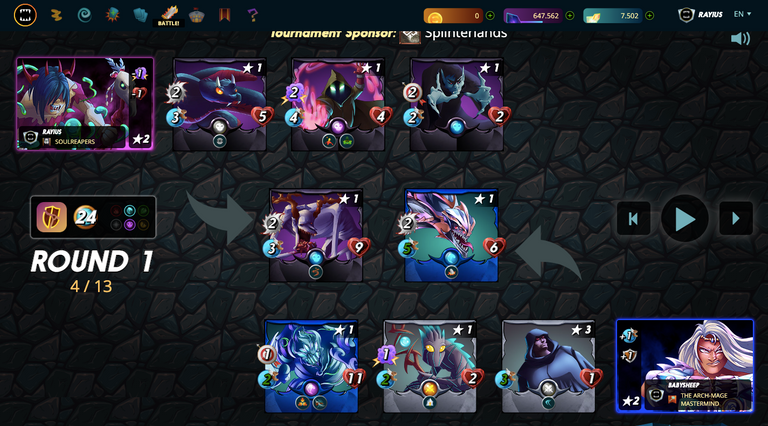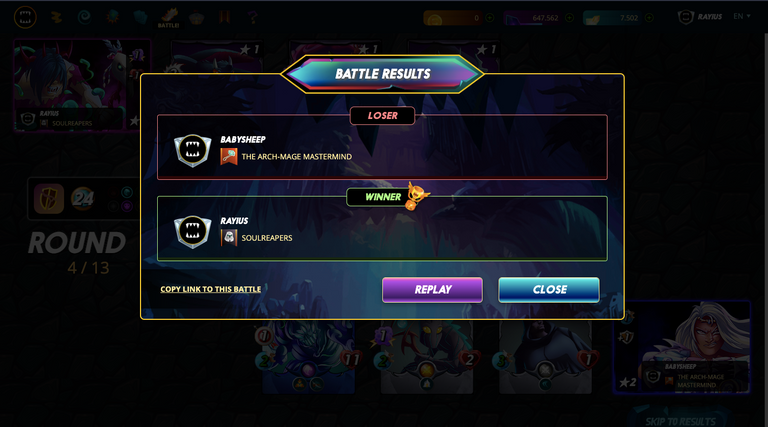 Match Condition
Unprotected
My Battle Strategy and Cards Placement
Now due to the battle conditions, I will not put any form of monsters with armour. So basically, a tank without any armour. I choose Cursed Windeku because of the Thorns ability, causing 2 melee damage each time he receives any melee damage. Subsequently, I have Silent Sha-Vi with the sneak ability to hit the backline. I also have Magi Necrosi with the Snipe ability, as well as Soul Strangler. This lineup literally aims to eat up the opponent from the mid and not from the front.
Did your strategy work? What will you try differently next time?
Yes, it did! Partly, I must stressed that the opponent kind of messed up too and did not read the match conditions properly. The match condition is Unprotected, but his tank is still Diemonshark, a monster that is reputable for the high amount of armour. With that, the opponent is unable to fully utilise the pros of this monster. There is Wave Brood which really restricts the full capabilities of my lineup, and synergized with Spirit Hoarder and the healing capabilities. However, the amount of damage per turn is too high for the healing to overcome the barrage. Things went well and it was a nice victory!
MVP - Cursed Windeku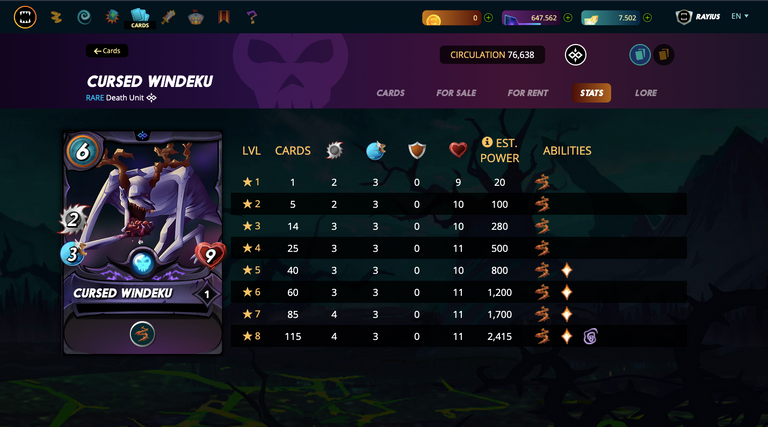 Well, I choose the MVP because he really served the role well. All my other monsters were restricted by the opponent's lineup. As for my tank, he served his purpose and managed to utilise his abilities well too
Do you like the Soul Strangler? Why or why not?
Well, this is a hard one... I am honestly not a big fan, at least as of now. Why? The health is way too low for a 2 damage. Yes yes, I understand it has low mana cost, but still... Preference I guess.
@Splinterlands is such a fantastic and awesome game and once you join then you experience the real gaming fun. Join it through my affiliate link, I am sharing it below-
https://splinterlands.com?ref=rayius
Thank you so much
(Photos and gif I used in this post are taken from splinterlands.com for this post purpose only)
---
---