My Actifit Report Card: May 19 2022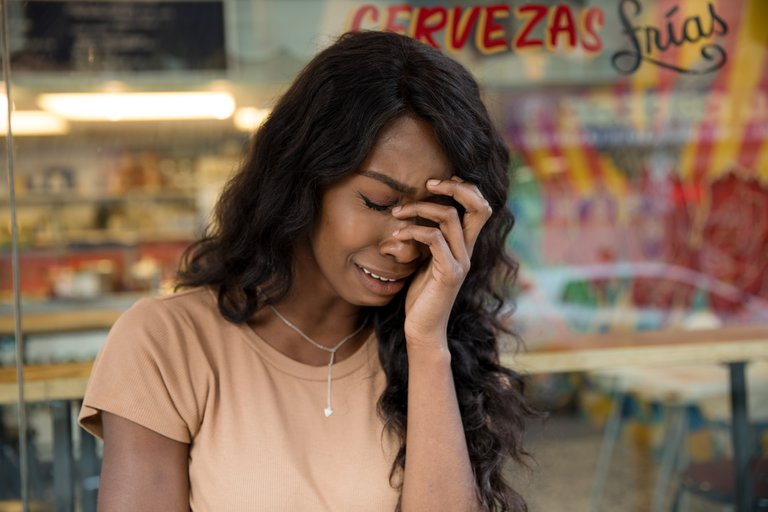 Image source
Hello, my friends. My Wednesday walk has made me witness what I categorised as a lack of trust and unfaithfulness in a relationship between adults.
When I was taking my walk, as usual, I overheard noise from the community I reached and stopped to know what caused the people to gather in an environment like this. This thing amazed me when I heard the source of the argument.
It happened like this, there was a flame of love between young people (that is between Judith and Mr Monday). Many people knew how much they had affection for each other to the extent that if one is going to the market, another will follow just like Romeo and Juliet. Both of them met each other in a different town because they are working in different organisations and both of them were transferred to the town where this incident occurred. Either they travel to visit their parents or their parents visit them.
Before their parents will visit them, they used to receive a short notice before coming. It was not worked out for Mr Bright who happens to be Judith's father, it was almost a week had been trying to reach his daughter on the phone but it was not teachable that was the reason he decided to check on his daughter because he didn't know what has happened to her and fear of losing her had set in because Judith mother died after she gave birth to Judith since then Mr Bright started taking care of her without support from anyone. He was told to take her to the orphanage home or get a nanny who will fill that vacuum but he thought anything can still happen to her there or fear of not being able to see her again was another thing and he preferred to sacrifice his time for her to get better treatment.
He was the one who would fix a diaper and watch her clothes right from day one till she was old enough to take care of herself.
Mr Bright and Judith were coming from the market where her father had taken her shopping for her so that she won't lack anything. Mr Monday has checked Judith at home and he was told by one of the tenants that one man had taken her out but no one knows where they went.
Immediately Mr Monday spotted them coming, he was furious to see another man besides her girl. He ambushes them by beating Mr Bright and accuses him of trying to snatch his girl from him with gifts. Judith was trying to explain to him about the person Mr Monday was beating but he could not listen to her.
Mr Monday said so you want to save your man friend from me? I would teach him a lesson that he will not forget. He tore Mr Bright's cloth into pieces to the extent that people around there are the ones who save him from being beaten more than that.
After some minutes, Mr Bassy met them at the scene and he said, Bright, what happened? You and who?
Judith cuts in, it was my boyfriend that did this to my Dad and she was crying. I have offended my father, please dad forgives me. I did not know he was a type of man and I would have not had anything to do with him. Mr Bassy, please me beg my dad.
Mr Bassy's eyes had changed to brown, Where is that bastard? I would rest you. You don't know the consequences of what you just did. Monday held Bright legs and started to beg for forgiveness and he said, he thought, it was one of an old fool who used to disturb the young girl.
Let me tell you, as you are seeing this man. He is the father of this girl, she was a product of his play with her mother while they were in secondary school and after the delivery, she gave up the ghost. Since then, he has shouldered her responsibility and is the same person you are doing this to. Why? He has suffered a lot because of this girl than something like that happened to him.
Mr Bright responded, my friend Bassy, don't worry. He was trying to protect his girl but not in the way you are doing because you can also endanger her to another thing. When next you spotted something, exercise the patient before reacting or else a terrible thing could happen. As for me, I have forgiven you but the only advice I would give you is that you should let trust and true love dominate your union. If you continue to behave like this, a bad thing can happen in the future. Look here man, this girl means a lot to me, If anything happens to her I may not spare you. And I believe that what happened was a common mistake anyone can commit.
    The End

I hope you enjoyed reading my piece.
Thank you for viewing my blog.
Warm regards,
@raymondpeter

This report was published via Actifit app (Android | iOS). Check out the original version here on actifit.io




19/05/2022

10671

Daily Activity, Dancing, Moving Around Office, Running, Walking
---
---