October 11, 2021 Morning Edition: Rays News Roundup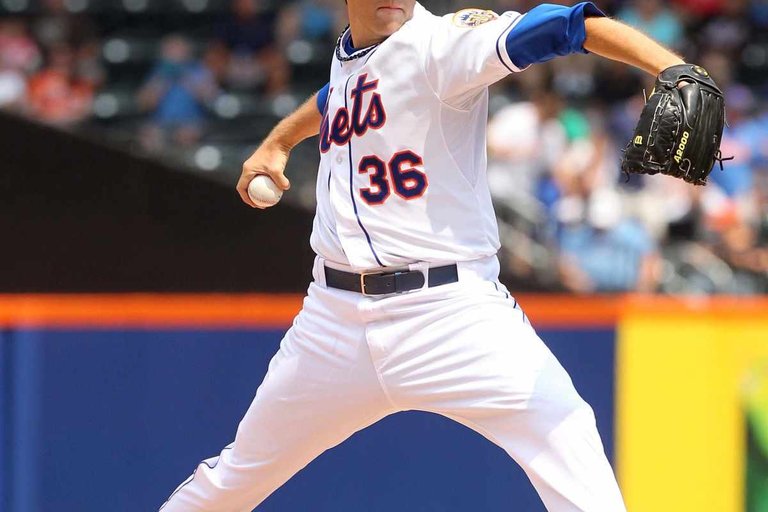 This is your Rays Stats, News, Rumors, and Commentary Roundup for the Morning of October 11, 2021.
A Look at Rays Pitchers Last Week
Michael Wacha
Michael Wacha has a record of 0-0 this past week and a 0.00 ERA. As a starting pitcher, he has 1 starting appearance this week.
This past week, he has been ringing up hitters with 3.60 strikeouts per 9 innings. He has yielded a 0.083 BABIP this week. He has been able to get enough strikeouts and poor enough contact to get him by with a .071 batting average and that is pretty good for him. Hitters are swinging at his pitches that are out of the strike zone 33.3% of the time. He has a low strike zone swing rate, it is 72.4% and this means that hitters are looking at pitches in the strike zone, he is painting the corners well.

Now onto the News, Rumors, and Commentary…
"The Rays first looked into acquiring Drew Rasmussen from the Brewers last offseason, The Athletic's Ken Rosenthal writes, well before Tampa finally landed the right-hander as part of the Willy Adames trade in May. However, Tampa Bay's interest in Rasmussen really dates back to when the Rays selected him with the 31st pick of the…"
Above is the summary of: How The Rays Acquired Drew Rasmussen, Then And Now… tap or click to check out the full article.

"TODAY: Wisler is managing the injury and will remain on the Rays' roster, skipper Kevin Cash told MLB.com's Adam Berry and other reporters. "As we stand right now, he's just too valuable to go away [from]," Cash said. OCTOBER 9: The Red Sox broke the seal on mid-series roster moves yesterday when they removed Garrett…"
Above is the summary of: Matt Wisler Aggravates Finger Injury… tap or click to check out the full article.

"ET on FS1 Now, the Rays must win Monday night at Fenway Park to stay alive and send the series back to Tropicana Field for Game 5. But here the Rays are, one loss away from elimination, after dropping a 6-4 heartbreaker on Christian Vázquez's 13th-inning walk-off homer in a wild Game 3 of the American League Division Series on Sunday night at Fenway Park. They have momentum on their side after cruising to a Game 2 win and celebrating at the end of Game 3. In postseason history, the Game 3 winner in any best-of-five series that was tied 1-1 has gone on to win the series 39 of 54 times (72%)."
Above is the summary of: Rays face elimination after heartbreak in 13th… tap or click to check out the full article.

""I think it would be a very easy call if somebody stepped in and said it was stating the obvious, that he was going to score. "I was going for the catch and happened to look up, and the wall was right there," Renfroe said. "It was obstruction, but they also didn't feel that he was going to get to third base," Cash said. It's a heartbreaker, plain and simple." "By rule, it's just a ground-rule double," Rays manager Kevin Cash said."
Above is the summary of: Umpires explain quirky ground-rule double… tap or click to check out the full article.

"How can the Rays force the series to go back to Tampa Bay on Wednesday? Let's breakdown the state of the Rays' bullpen and what needs to happen in Game 4: Who's fresh? The Rays still have two unused arms in Collin McHugh and Michael Wacha, and either righty could be used as an opener. Whether he starts or eats up a few of the middle innings in relief, the Rays will need to depend on Wacha in order to keep the hope of a Game 5 alive. However, if the finger would become re-inflamed early on Monday, the team would have to consider replacing him. But the biggest key will be the team relying on Wacha to eat up some innings."
Above is the summary of: Rays empty 'pen: Who's left for Game 4?… tap or click to check out the full article.

"Cash said every reliever who pitched one inning or "one-plus" in Game 3 should be good to go in Game 4. Will Cora use his top bullpen weapon in 25-year-old rookie Tanner Houck, or will he hold him out for a start in a potential Game 5? Chris Sale went only one inning in Game 2 and didn't pitch in Game 3, and you can bet he'll have his spikes on in case Cora needs him in this one. Right-handers Collin McHugh and Michael Wacha, the only Rays relievers who didn't pitch in Game 3, are both candidates to open the game or pitch a bulk of the innings. • The Red Sox would love to avoid going to Tropicana Field for a winner-take-all game."
Above is the summary of: Rays-Red Sox G4 FAQ (Tonight, 7 ET, FS1)… tap or click to check out the full article.

Bet on the Rays
| Sportsbook | Moneyline Odds | Under | Over |
| --- | --- | --- | --- |
| BetAnySports | Tampa Bay Rays -112 | 9.5 -115 | 9.5 -105 |
---
---