Cristiano Ronaldo: The Brace on Second Debut at Old Trafford

It's really fantastic to see how Cristiano Ronaldo did very well on the second debut by scoring two goals for Manchester United. I am not Man United fan, but I am happy for him. He is very influence player. When Ronaldo is in the team, then the other players will also play outstandingly. Twelve years ago, he moved to Real Madrid and he comes back again to premier league, joining his former club, Manchester United.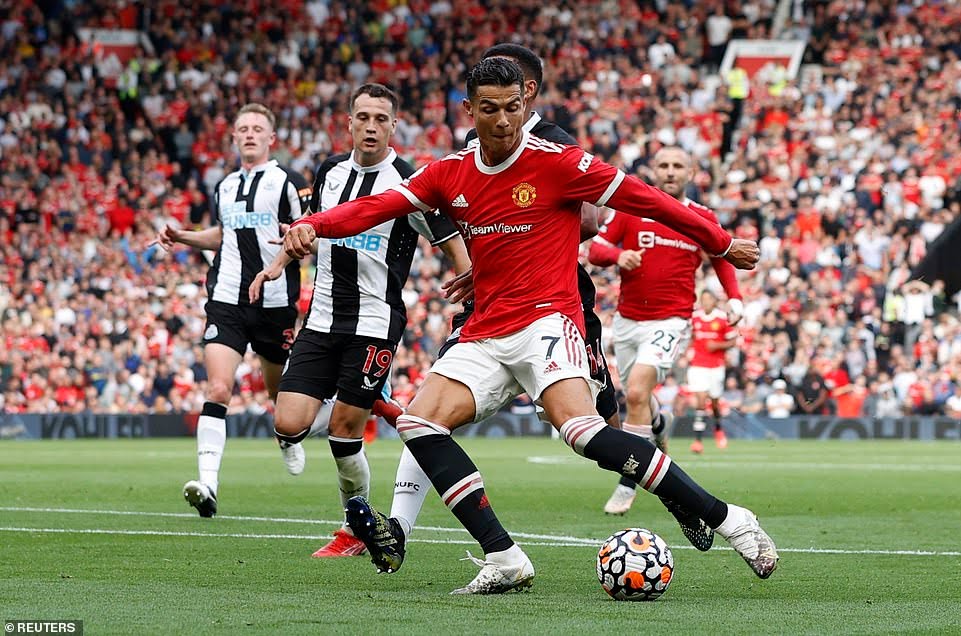 Source
He played for his debut today and win the game over Newcastle United. I can't imagine how a 36 years old player could play like a young man. If you watch the live broadcast of the game, you've seen that how the fans of Man United applauded him when he touched the ball.
When Cristiano Ronaldo comes back to Old Trafford, I am sure Man United will do their best this season, and it's possible they win the title. They will be a tough rival for Liverpool, Man City and Chelsea. The competition of Premier League will be pretty tight in the rest of season 2021-2022.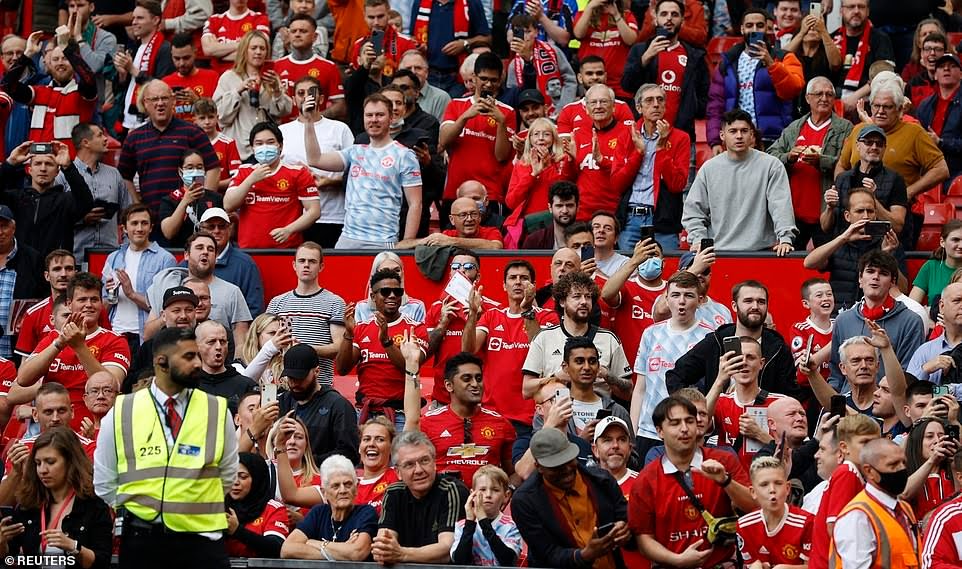 Source
Not only fans, Sir Alex Ferguson was so happy with Ronaldo's debut performance. His mother was also came to Old Trafford to watch him playing in his second debut. You know, Cristiano Ronaldo is one of my favorite player. I like him when he play on the field and how he behaves outside the stadium.
It's Magical Moment
None predicted before that Cristiano Ronaldo will return to Manchester United after playing for Real Madrid, and the latest Juventus. The saga transfer from Juventus was uncertain as Pep Guardiola, Man City's coach was also wanted Ronaldo to Etihad Stadium. But it seems Guardiola was unsure to play him as part of starting IX. Finally, Ronaldo decided to come back to Old Trafford. It's really good for him and for Premier League.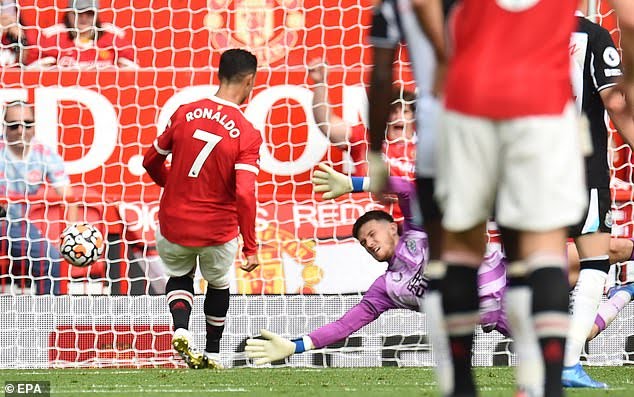 Source
I hope to see him playing his best in the next matches. I want to see how Liverpool, Man City and Chelsea face Man United with Ronaldo in there. It will be so many magical moments for Premier League in the rest of season. Ronaldo is superstar.
Why I'm Proud of Cristiano Ronaldo?
For me Cristiano Ronaldo is not only a football superstar, but also a hero for an Acehnese boy, Martunis, the victim of Tsunami in 2004. Martunis was safe from the disaster and he wore jersey of Portugal's national team. Then, Martunis was viral and he got support by Portugal and Cristiano Ronaldo.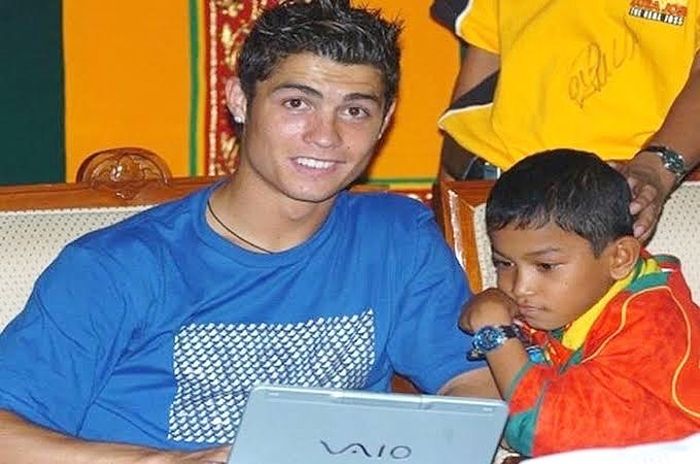 Source
And Martunis become his foster son. Although Martunis is not successful as a football player, but he is special, he is connected to Cristiano Ronaldo.
Then, a few years later Martunis joined Sporting Lisbon academy following his "father" youth club. He got some lesson there though his hasn't been a professional football player. However, his life now is much better after being part of Ronaldo family. That's why I am so positive with Ronaldo, he is a truly superstar. A great player, a great man!
---
---