The First Defeat in 69 Games

It's so painful defeat experienced by The Reds, they have to give up after being "burned" by Burnley at Anfield Stadium 0-1. The only goal was scored by Barnes as he finished the penalty kick into Allison's net. As a Liverpool fan, I were so unsatisfied with the final score. Because in my opinion, Barnes did diving by touching his foot to Allison body. And you know, after losing to Burnley, Liverpool must end the record of 68 games unbeaten at Anfield Stadium.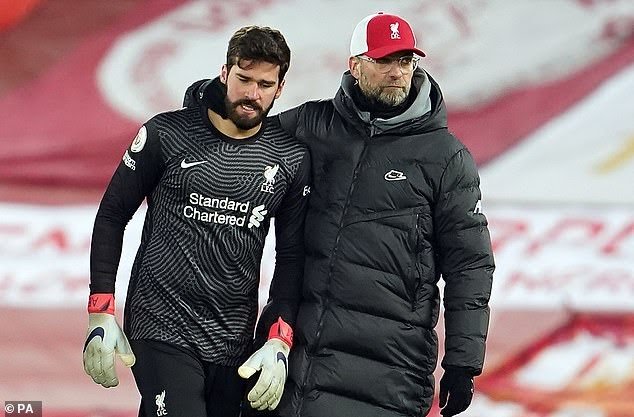 Source
So, Liverpool lost the chance to make the same record as Chelsea or pass it. The Blues have 86 games unbeaten at Stanford Bridge Stadium. What a record! I do believe none would be able to jump the record in 100 years later. Liverpool was just to keep running to win more and more games at Anfield easily before losing to Burnley. Sixty nine games at Anfield Stadium become a joke for the opponent's fan since 69 is one of s*x position. And there are also another unique number of the losing day: 21-1-21.
Was Barnes Diving?
It's really difficult to accept that Liverpool got lost to Burnley by a penalty kick. I've watched the video about the "foul" did by Allison Becker. I did not see that Allison used his leg to make Bernes down. What I saw was Barnes looked to be diving. He looked to hook his foot intentionally to Allison's body.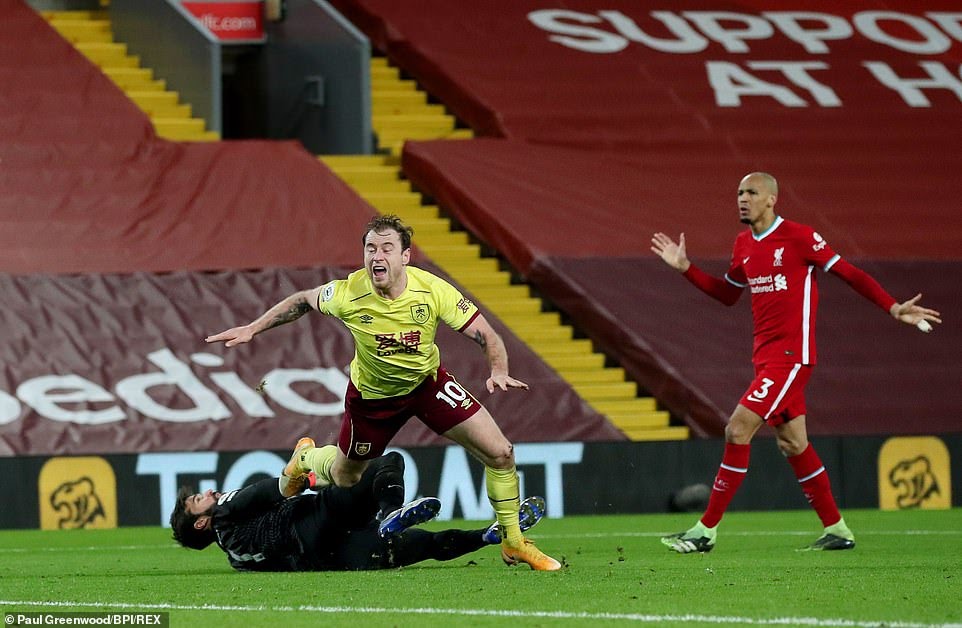 Source
Then the referee checked The VAR out and his final decision if penalty kick for Burnley. And finally, Liverpool was got burned at Anfield Stadium after 68 unbeaten at their home base.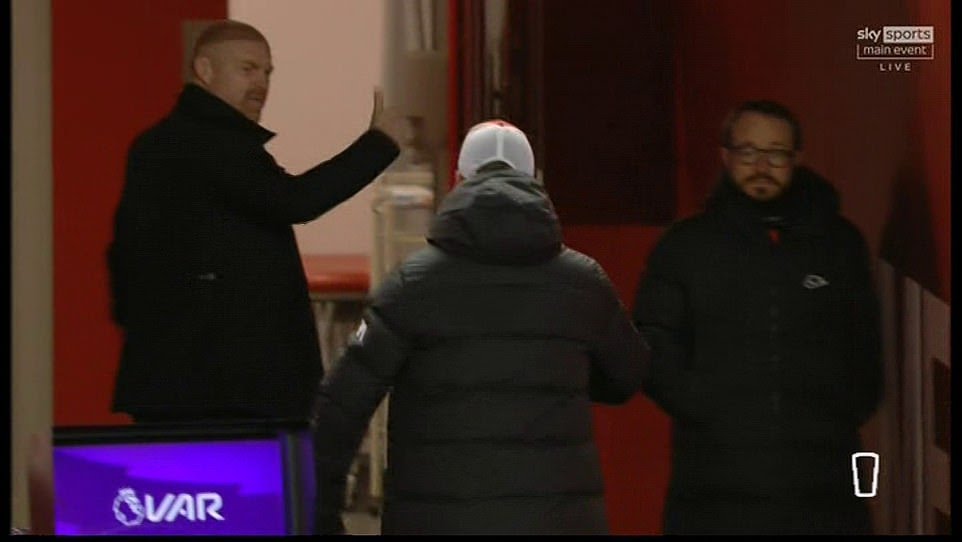 Source
However, as a fan I should respect to decision made by referee. Hopefully, Liverpool's players may react positively on the next match. They have to face Tottenham Hotpurs in the upcoming Premier League games. Tottenham is a strong team during managed by Jose Mourinho. Is it Liverpool able to win over Tottenham Hotspurs? As long as the players and manager stay positive, I believe The Reds could beat Tottemham Hotspur.
Got Down to Position 4 on The Standings
It's really not a good day for Liverpool after losing to Burnley by a single penalty goal. A few days earlier, The Reds just played draw 0-0 against Manchester United, that made Man United sit tightly on the top of standings with 40 points. The Reds got down to forth position. While Manchester City is runner up and Leicester City on the third position. There are 6 points gap with Manchester United as the leader of the standings. Manchester United looks so good this season, Paul Pogba and Edison Cavani are playing well. They have a chance to win the Premier League this season.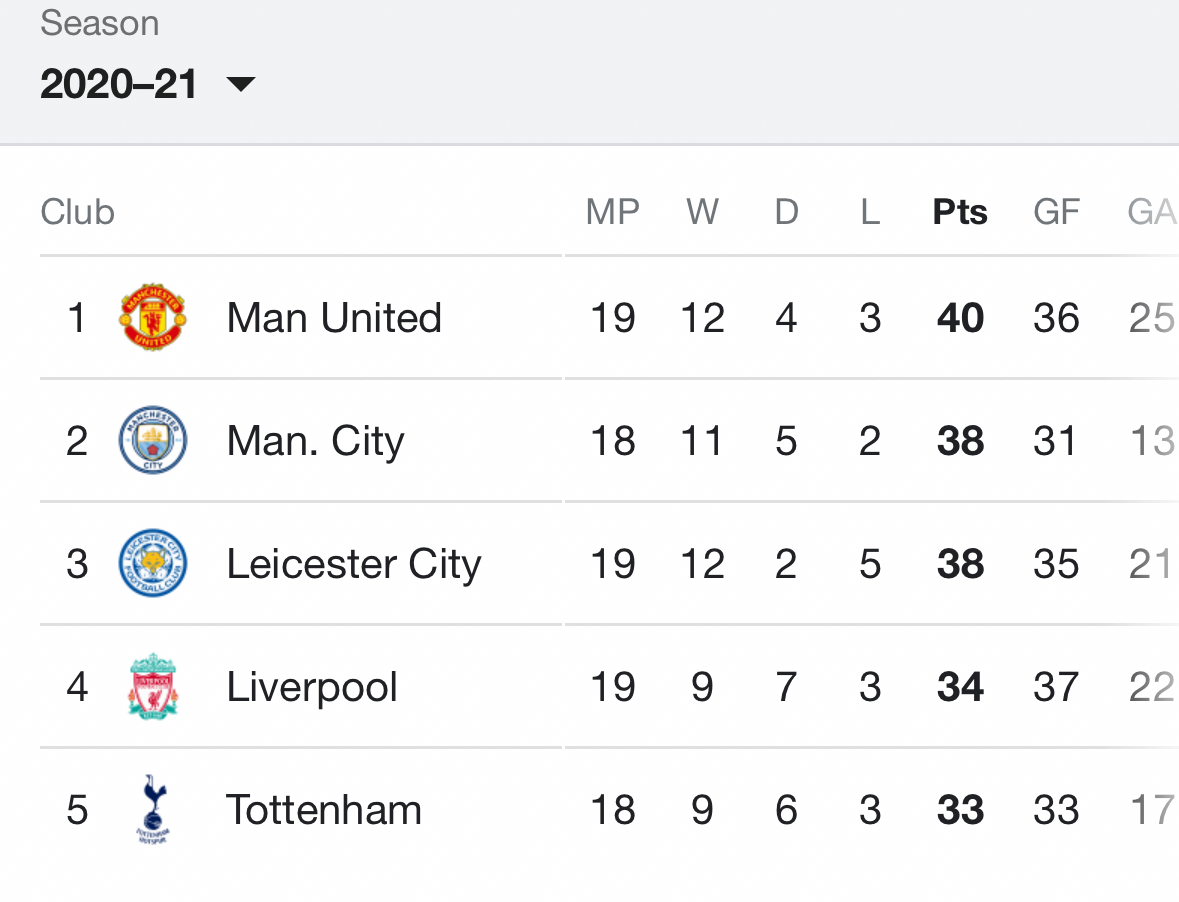 Liverpool is still as big four teams, but they are threatened by Tottenham Hotspur (33 points), Everton (32 points), and West Ham (32 points). So, what should Jurgen Klopp and The Reds' players do in the next matches. I think the coach and the player must stay in positive mentality. They still have big chance to win the title of the Premier League this season. I hope Virgil van Dijk will get better soon and may play again. During Virgil van Dijk injured, the defending line of Liverpool become pretty weak.
What's Next?
I do believe The Reds need to sign a new incredible player to fill central defensive midfield position as Virgil Van Dijk is not yet able to play. Jurgen Klopp must think about this. Just sign a new talented central defensive midfielder, it's just enough like that I guess. However, Jurgen Klopp has his own tactic and strategy. I still don't have any idea on how Klopp to handle Tottenham. They have experienced players and manager but for sure, Liverpool's fan no need to worry about that since we have Mohammad Salah, Mane, Firmino and Jurgen Klopp.
---
---