The Mental and Physical Resilience
I am so excited to watch Liverpool won over Wolves 1-0 in the Premier League Game last night. The only goal was scored by Diogo Jota as he just returned to the them. It was a great move by Jota, when returned from injury, he then scored important goal for The Reds. And I pay highly tribute to the mental and physical resilience of the Liverpool team. We know that Liverpool players are now under pressure since they lost many games in the Premier League, and now they've got out of the big four team line.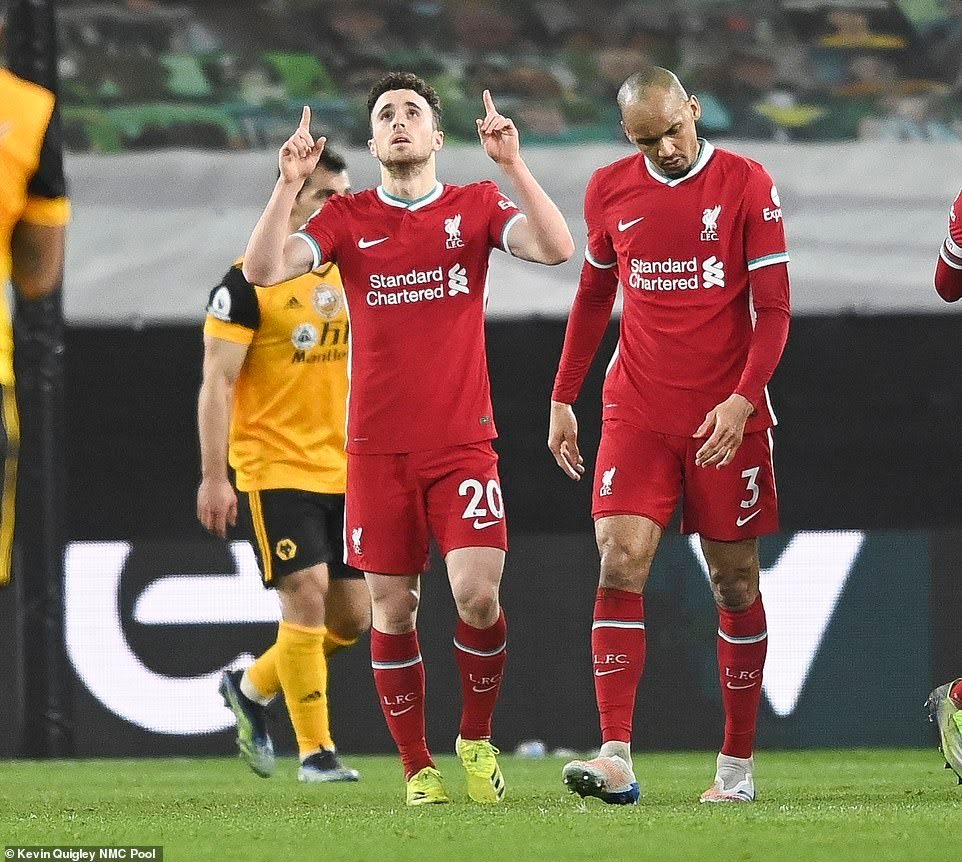 Source
They really need the resilience of their mental to win every single game that they will play both Premier League's or Champions League's. And for sure, they have to make sure their fitness before playing. Liverpool just had played against RB Leipzig a few days ago in Budapest. I know that the players were so exhausted thought they won 2-0 over the German Team, RB Leipzig. That's why I was a bit worried when they have to face Wolves just a few days later.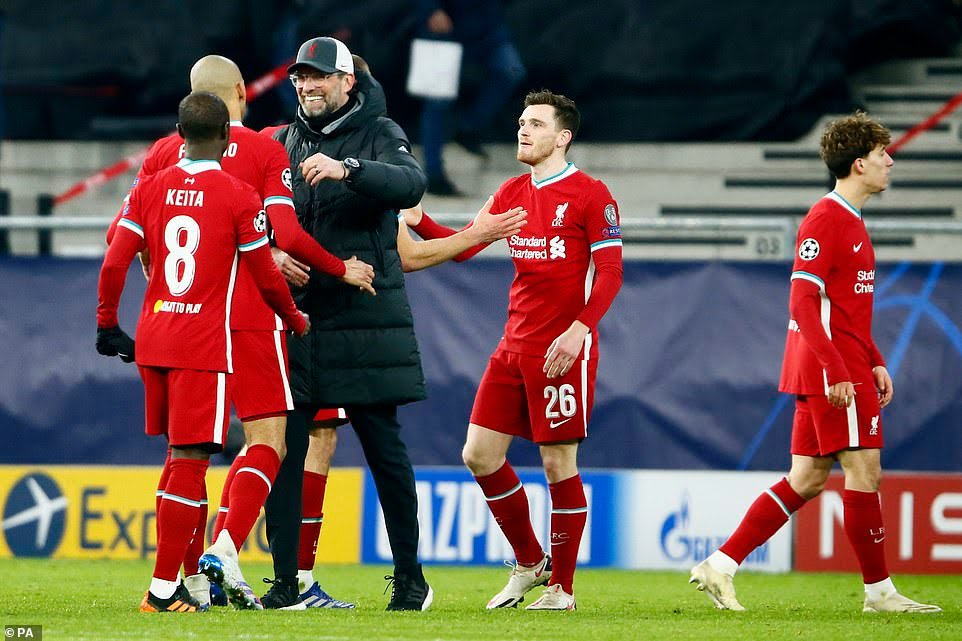 Source
Fortunately, Liverpool won over Wolves on an away game. That's incredible. As a fan of The Reds, I am going to support the team. I post everything positive here on Sportstalksocial, and I hope oneday the coach, players or management of Liverpool will notice what I have been writing here, when Sportstalksocial mass adopted in the future. I really need a mental and physical resilience as well in sporting Liverpool today as Liverpool not playing so well this season following many players got injured.
After losing many games in The Premier League, Liverpool's players need to regain their mentality to win any game they would play. When injured players return to the pitch, like Jota and Van Dijk, I believe Liverpool will try hard to reclaim their position in top four of standings though it's almost impossible to do that, since Liverpool now in sixth position with 46 points. There is a gap of 5 point from Chelsea who sit on 4th position right now.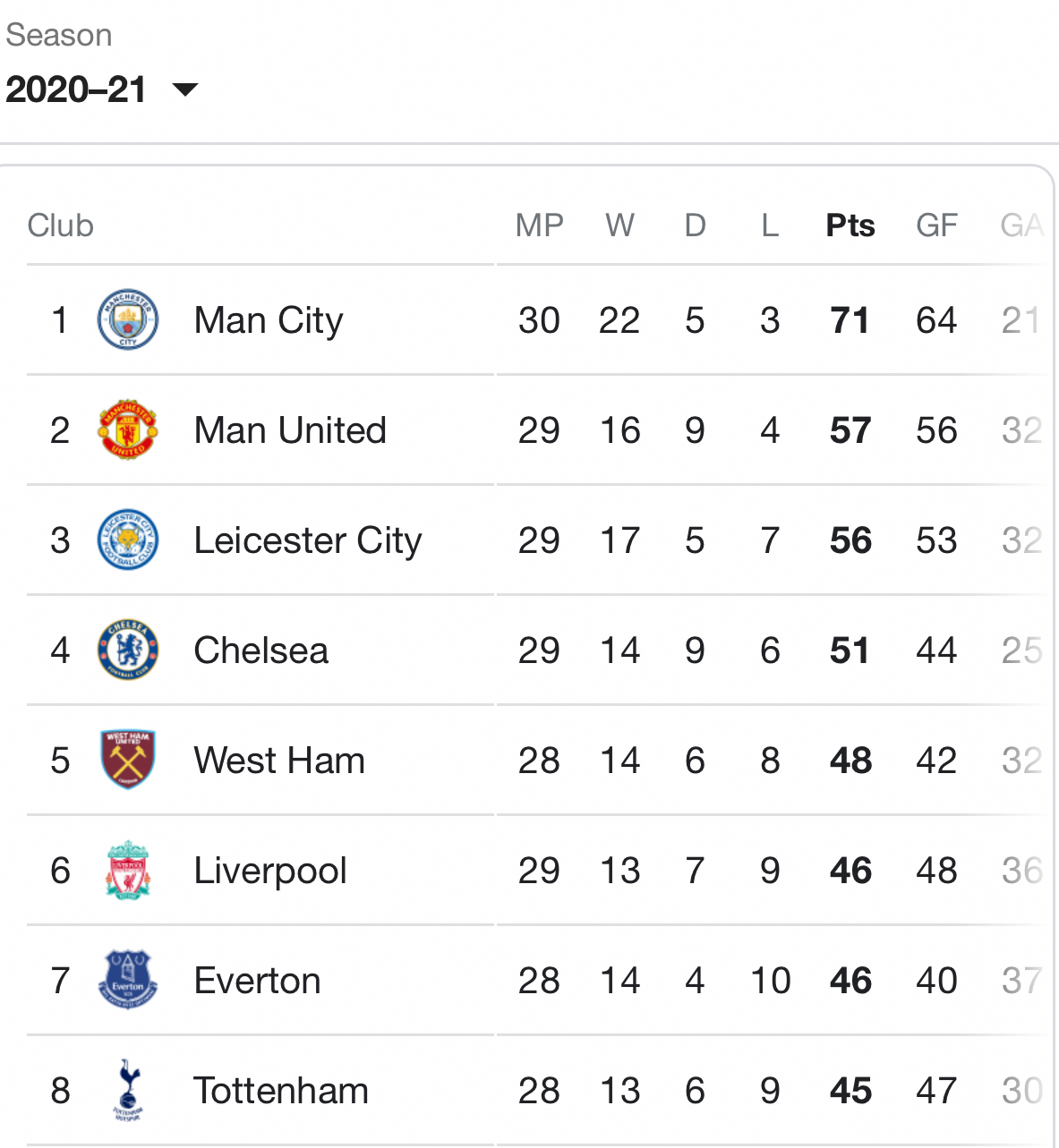 Other teams like West Ham, Everton and Tottenham are also on their way to fight for top four. West Ham look so impressive and they would try to win the rest of game on the season. They have collected 48 points, and it just 3 points gap with Chelsea. If West Ham win over Arsenal in the next match on Sunday, they will collect 51 points, the same number with Chelsea. It seems Chelsea, West Ham and Liverpool will compete tightly until the end of season to be part of top four.
So, from now on, Liverpool's players should play as good as possible. They really need mental and physical power to fight the opponents in 9 remaining matches in the league. Nothing is impossible in football as the ball is round. So, I think the Liverpool players will do training hard to win the game. They will fight again Arsenal, the London Cannon Team. I hope that Liverpool will finish on top four teams.
---
---