$ARG, The Token For Argentinean Football Fans
Argentine would be the first National Team to launch fan token, named $ARG. This is really great to know that cryptocurrency is widely accepted day by day. $ARG would be a national token for Argentine Football Team. All fan could own the token and use it to vote on the team on socios.com.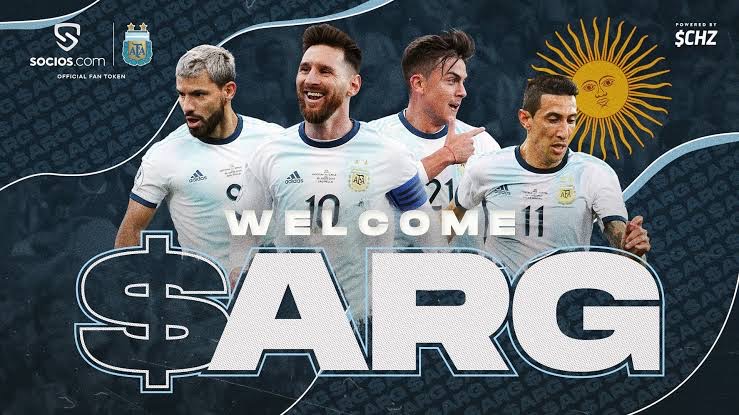 Source
As a football fan, I am so glad to know that in this year, we start to have more and more fan tokens. I have already collected some fan tokens like $JUV, $PSG, $BAR. Apart from supporting Liverpool, I also a fan of Juventus, so I am excited to hold $JUV token. This token is available on Binance.
We have to thank to Chiliz and Socios.com that have created fan tokens for us Sports fan. I believe, there will be launched more and more fan tokens in the future, when cryptocurrency mass adopted. I hope more national football team will also have their tokens, like England, Germany, Italy, Spain, etc. Even, my country Indonesia.
Airdrop for Argentinean
It's a good news for Argentinian who have already registered as socios.com app members as they will got free $ARG. It's the airdrop for them. They will got one $ARG token.
All current Argentinean users on Socios.com will receive one $ARG Fan Token for free. This only applies to existing registered users on the Socios.com app.Source
When $ARG is available on the market, I am going to collect some token. I am sure the token will be trending upon launching.
---
---