Level up my water element card // splinterlands game // top 10 game // play2earn
Splinterlands Friends,
Welcome Everyone To Level up my Water Flement Card & enjoy my post and watch my gaming video from YouTube Channel Game To Game.
Staying healthy is important for every human being, so stay healthy everyone. Hope everyone is well and we walk every walk of life with being well. Best wishes to all. Please pray for me that I may be well and healthy. I can keep in touch with you through some post.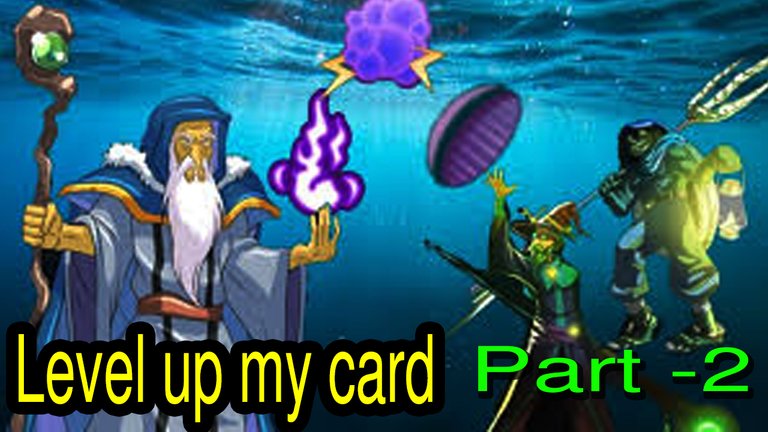 In the last post I leveled up some cards of fire element and posted about it, you can see the post if you want..........Level up my fire element card
In this post I have leveled up some cards of water element. I have made a video about it. I request you to watch the video. You can see what cards I have leveled up. You can also see all my other cards. Water element is my favorite because I love to play games with magic cards. Magic attacks never miss. So I really like to play games with magic cards.
Guys, I'm slowly leveling up my cards. One person told me, I don't level up the cards, I just go through the gameplay. Since then I have decided to level up my cards. If you watch my full video, you can see which cards I have leveled up.
I like to be patient. I know, patience is a great virtue. The fruit of patience is sweet. So be patient, I'll level up my cards. I will level-3 each of my cards. Then slowly proceed to level-4,5,6 in this way. I really need your support and love. Begging you to stay with me.

My love to all my friends. With your inspiration I can still make gaming videos and it's nice to share videos with you. If you are new to my channel then definitely subscribe the channel. I also share my posts on various social media and blockchain media. thank you.

If you want you can follow my social media. In which I always share my games
Facebook

(Photos and gif I used in this post are taken from splinterlands.com for this post purpose only)

Stay healthy, stay well, stay safe and try to stay well.

Stay healthy, stay well, stay safe and try to stay well.

Posted using Splintertalk
---
---