Open 2 Chaos Legion Pack || play 2 earn game of splinterlands
Friends,
I hope all friends are well in body and mind. We pray to Allah that our body and mind and everything be good. Please pray for me that I may be healthy and well like you. We will pray to Allah for each other. We want to see this world beautiful. We want to be friends with each other.
Welcome Everyone To My Open 2 Chaos Legion Pack & enjoy my post and watch my gaming video from YouTube Channel.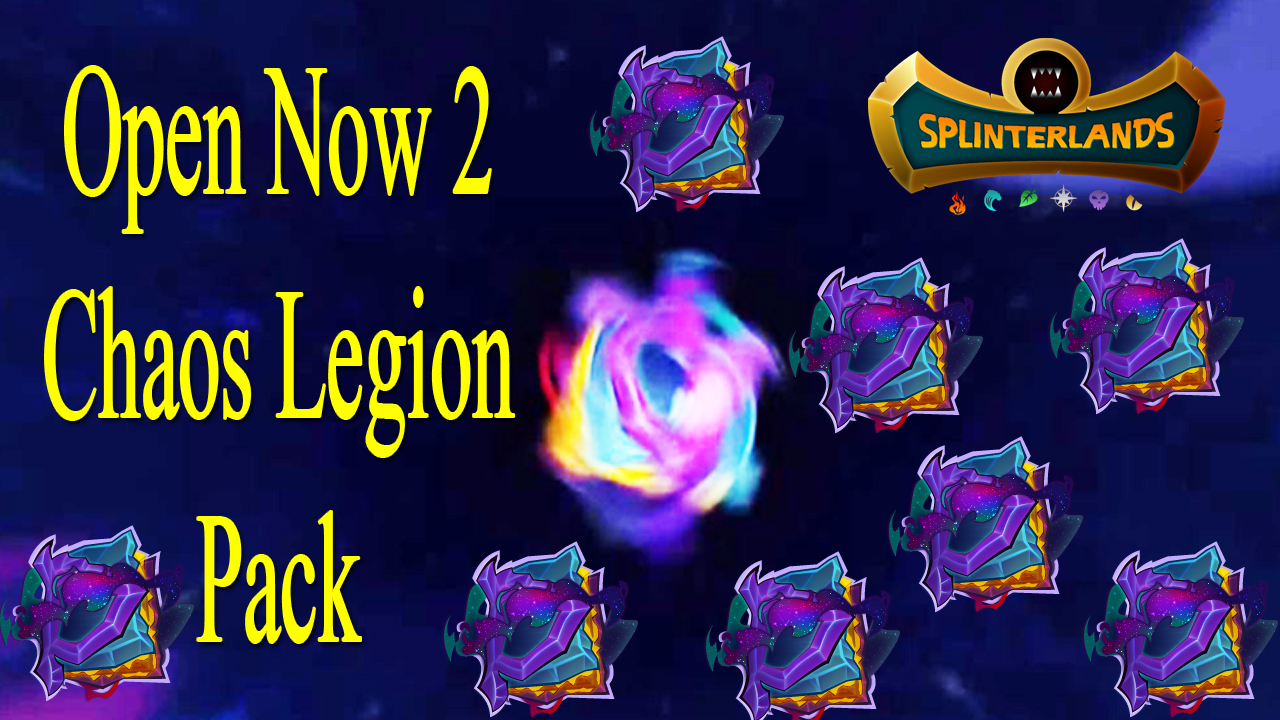 Dear friends, after a long time I opened2 Chaos Legion Pack. I feel very good after opening the pack. Let me know how I got the formula to open the pack. After updating the game I started searching inside the game to see where it is. At one point I saw that the Chaos Legion Pack was available for purchase from the marketplace. First I sell the hive, then buy a pack. By opening the 1st pack I got profit. I got gold card worth 3 dollars. After selling the gold card, I bought 2 more packs and opened them.
When I first opened the pack, I was not in the mood to make a video. Later I made the video when I opened the 2 packs. Upload this video to my YouTube channel and share it on various social media. So that my followers can see, I have opened the pack. I am happy to open the pack of my favorite game and show everyone.

1st Pack Reward
Opening the 1st pack I got cards of various elements. Which will help increase the power of the card in my game play. Getting Earth element cards and Life element cards here has been very beneficial for me. I always use these cards in game play.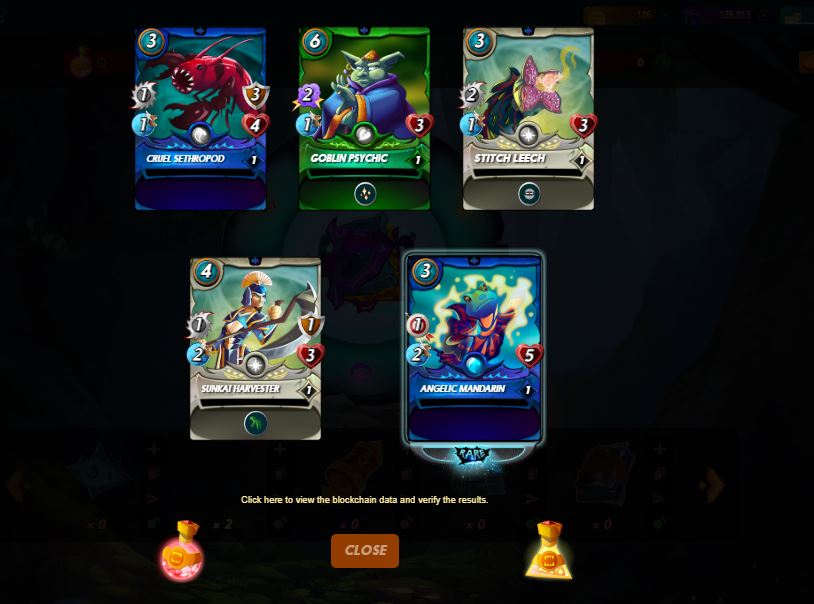 2nd Pack Reward
The card I got after opening the 2nd pack is good for me. A cad comes in handy here, the MYCELIC INFANTRY of the Earth element. Last week MYCELIC-INFANTRY created a contest for the team to create challenging videos or posts about cards. I participated in this convention. Every week I purchase cards to create challenging videos. Which does not have to purchase the card last week.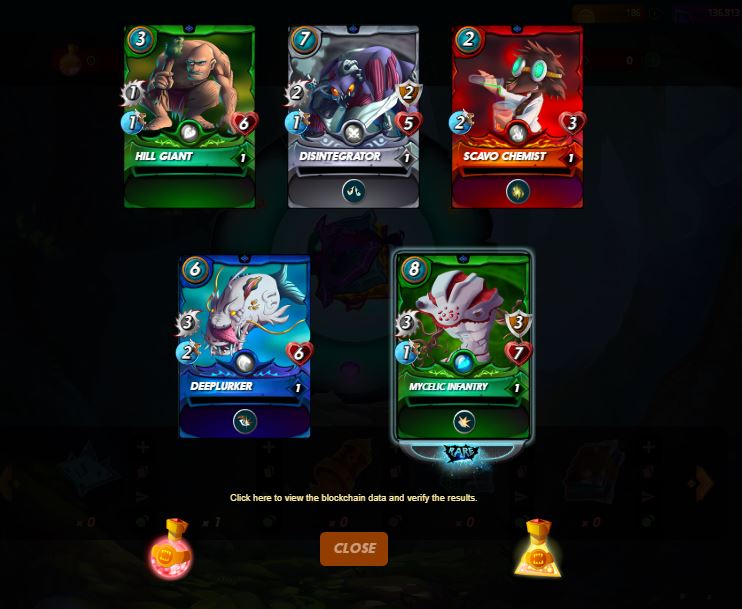 My love to all my friends. With your inspiration I can still make gaming videos and it's nice to share videos with you. If you are new to my channel then definitely subscribe the channel. I also share my posts on various social media and blockchain media. thank you.

If you want you can follow my social media. In which I always share my games
(Photos and gif I used in this post are taken from splinterlands.com for this post purpose only)
Stay healthy, stay well, stay safe and try to stay well.
Thanks everyone for reading and visiting my post. .
Posted Using LeoFinance Beta
---
---