Season Reward of Splinterlands Game \\ My Lovely Game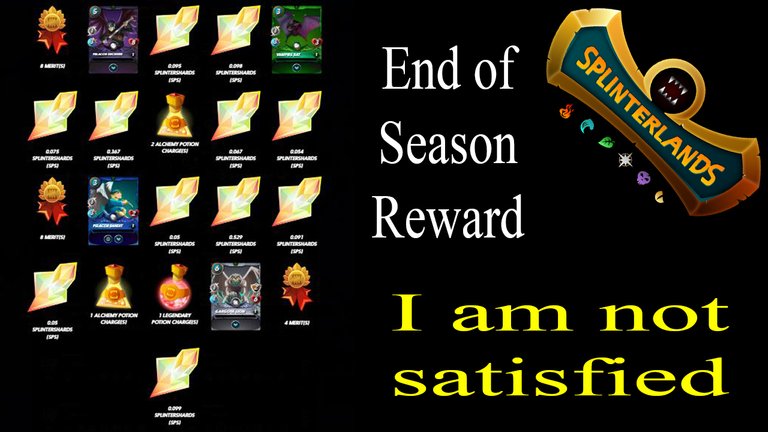 Dear Friends
how are you all Hope you are well and healthy. If you are good and healthy then definitely comment your opinion. Wishing you good health and well being. Please pray for me to stay healthy and well.
Welcome Everyone To My Season Reward & enjoy my post and watch my gaming video from YouTube Channel.
Hope everyone is happy, those who got more reward amount. Many users have received good amount of rewards, but you are not satisfied. Explaining the reason, I managed to collect 21 reward boxes, I am satisfied. But I am not satisfied with the rewards I got after opening the reward box. I am showing you the thumbnail to show my reward box or watch the video on my YouTube channel to get the correct proof.
After opening 21 reward boxes I didn't get 1 rare card, epic card and gold card. Getting only 4 common cards is not satisfactory. I hoped a lot, I will get a good card but those hopes were not fulfilled.
For those who love games, please visit my channel and watch your favorite game play. Be sure to subscribe my channel and give a like to the video
Below is the picture for you to have a look. What do you think about the rewards, let me know in the comments. If you were to receive these rewards instead of me, then let me know how you feel.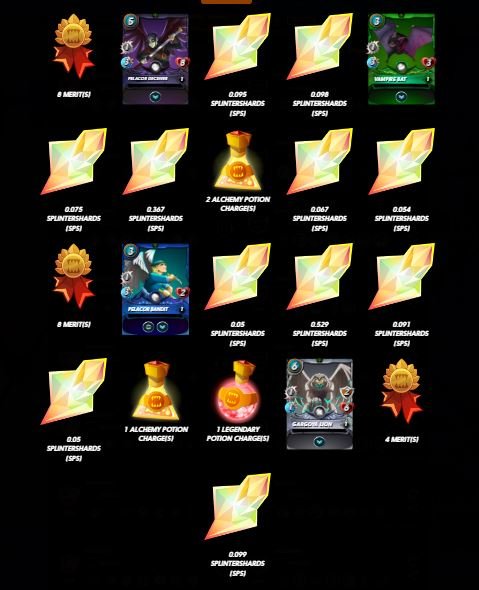 My love to all my friends. With your inspiration I can still make gaming videos and it's nice to share videos with you. If you are new to my channel then definitely subscribe the channel. I also share my posts on various social media and blockchain media. thank you.

If you want you can follow my social media. In which I always share my games
(Photos and gif I used in this post are taken from splinterlands.com for this post purpose only)
Stay healthy, stay well, stay safe and try to stay well.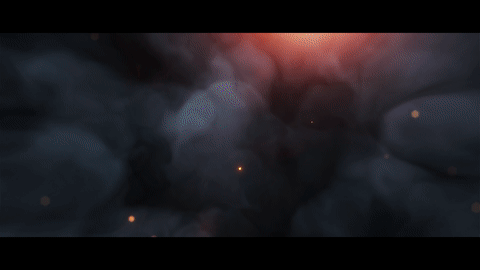 Thanks everyone for reading and visiting my post. .
Posted using Splintertalk
---
---