Share Weekly Battle Challenge - DIEMON SHARK !! The Game of Splinterlands
Hello Friends,
I hope that every person's life should be beautiful, his path should be right. Starting with that expectation, today's challenging post. I hope everyone is fine and healthy. Being healthy and well is the infinite mercy of Allah. I'm healthy, I'm fine, pray that I can always be the same.
Welcome Everyone To My Share Weekly Battle Challenge DIEMON SHARK & everybody enjoy now and also watch my video from my YOUTUBE channel.
I love being able to create a challenging post and video every week. Because when I make a challenging video with a certain card, I can achieve a lot, gain a lot of experience, understand a lot, learn a lot. It is very difficult to create anything with certain cards. We play battle games every day using different cards. In that case our gaining experience is like every day. I really enjoy playing challenging games every week.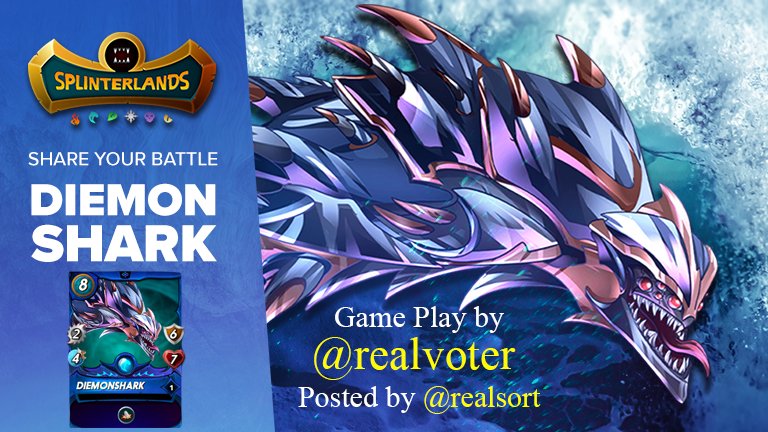 I give my own opinion on each week's card that is used to create a challenging video or post. To say something about the card. As always, today I offer opinions on challenging cards. If you agree with these views, please comment.
my opinion:
The card looks awful
Each part of the body is connected to the spine
The teeth are very sharp
Trying to attack someone by sticking out his tongue
The main attraction of the card is that many eyes are visible
The animal shown here seems very light
As a water element card, it has the ability to move through water.
It looks more attractive, because the color of the card is so amazing
If you want to buy a good gaming product by clicking on the link.
https://amzn.to/3wUv6Qd
Everyone is invited to watch my gaming video and subscribe to the channel. I want to move forward with your cooperation. For a friend, raise your hand, you will see the world will look much more beautiful.

There are certain rules for creating challenging posts or videos. Play the game according to those rules and make videos or posts. I tried to make videos following the rules but it is very difficult to make videos completely following the rules. It will be very difficult for me to win five matches. Which I realized while playing battle matches. I tried to play the match according to the rules but it was not possible. As a result I had to play battle matches with other cards preferring challenging cards. Here are the rules you can see in the picture I collected from the challenging post.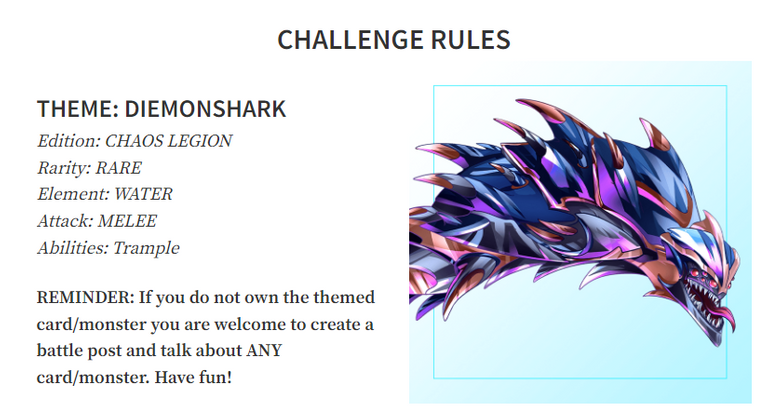 Now I try to write something about the cards that water Element used. These writings will be my own personal opinion.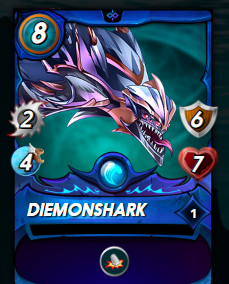 DIEMON SHARK:-
I like this Water Element card because it has enough health, armor, speed and melee attack. When attacking with this card, its performance is very good.
(when a monster with trample hits and Kills its target, it will perform another attack on the next monster on the enemy team)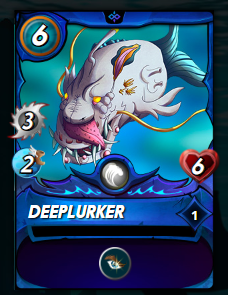 DEEPLURKER:-
Usually I don't choose this card to build a team in a battle match. But I used this card to play this challenging game. The performance of this card was amazing. You can use this melee attack card anytime you want.
(monster with the opportunity ability e may attack from any position and will forget the enemy monster with the lowest health)

Now I will show you some pictures of how I arranged the team with my cards. You may say, I just described the above in my own way. But you won't understand if you don't show how the team is organized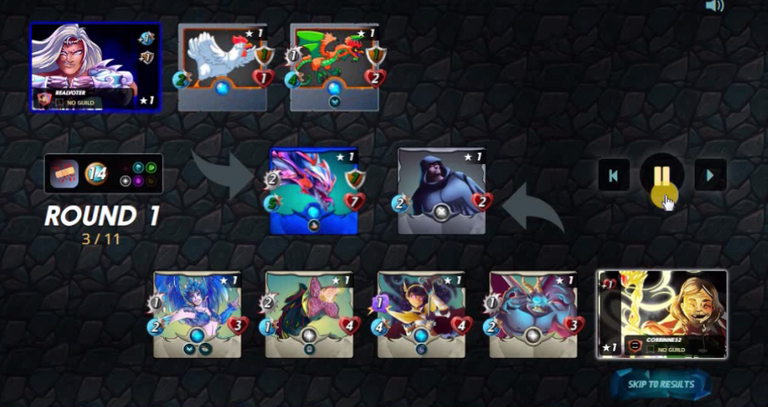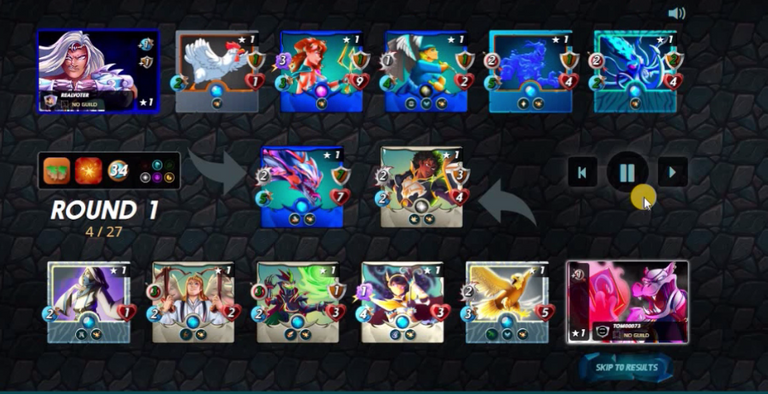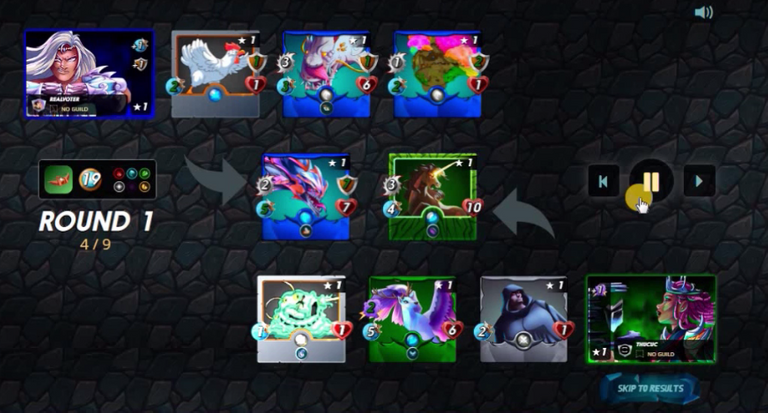 This card was not my purchase. As a result I had to purchase this card to make challenging videos. I have tried to give all the pictures in stages, hope you can understand.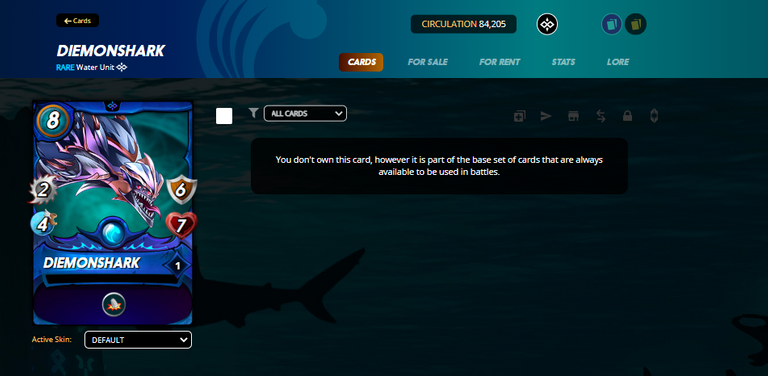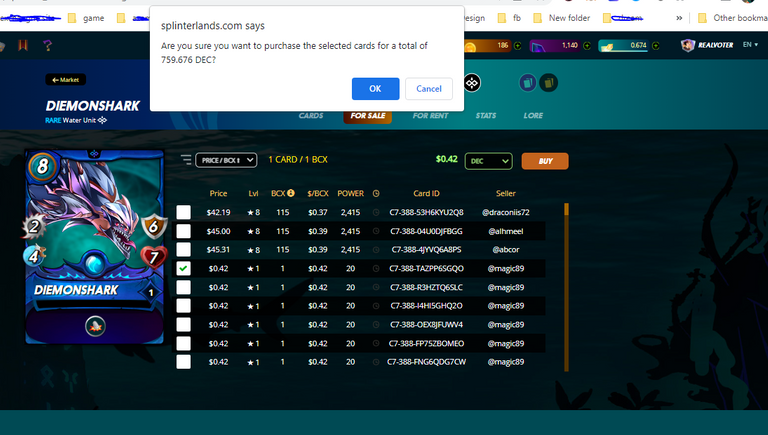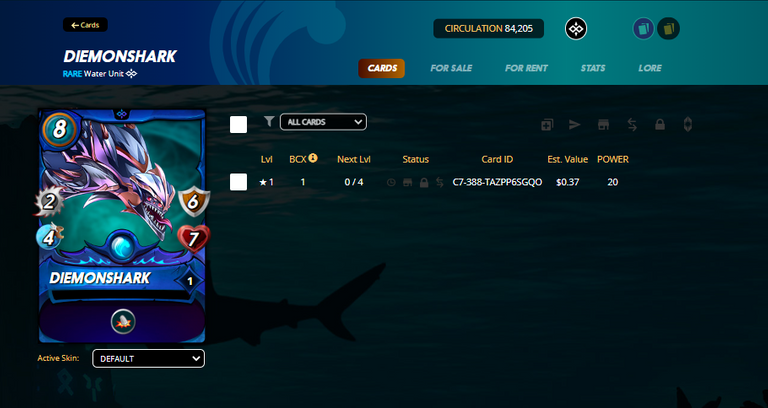 Loving the splinterlands game, I am sharing it on various social media and uploading it to my youtube channel. You will subscribe to my youtube channel and click on the bell button next to it. If you are a Splinterlands Gaming Lover.

If you want you can follow my social media. In which I always share my games
If you want to buy a good gaming product by clicking on the link.
https://amzn.to/3wUv6Qd
(Photos and gif I used in this post are taken from splinterlands.com for this post purpose only)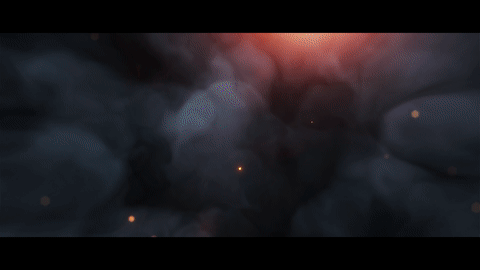 Posted using Splintertalk
---
---