Share Weekly Battle Challenge - DRAGON !! The Game of Splinterlands
Hello, All of my gaming friends,
Welcome Everyone To My Share Weekly Battle Challenge - The Element of DRAGON.
SHARE YOUR BATTLE Weekly Challenge! DRAGON Ready to participate & everybody enjoy now. lovely gaming friends
When you hear the name dragon, dragon, dragon, you create fear in yourself. ha ha ha ha this is not a real dragon. This is the virtual gaming dragon.
When you hear the name of the dragon, such is the panic. similarly, the price of the cards is higher. Those who are new users, if they want, it will be difficult to buy Dragon card. However, it will not be a problem for those who are interested in investing. I think if you can invest and buy a card, you can quickly achieve success from here.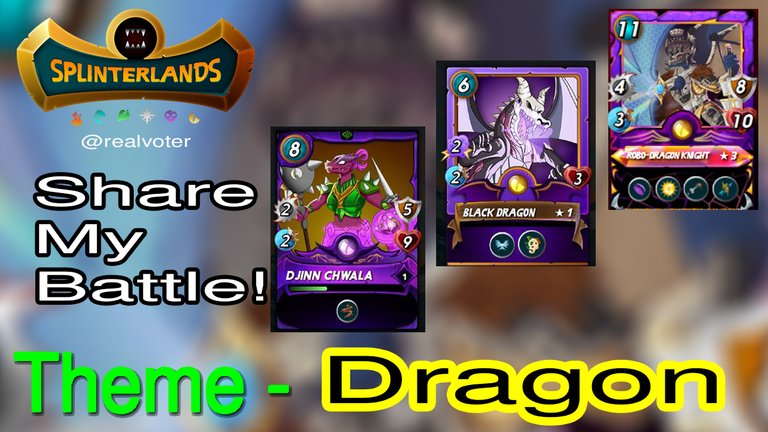 I have 11 dragon cards. In her
Legendary card - 2
Epic Card - 4
Rare card - 5
Common card - no
You must comment on what cards you have in Dragon Element.
If you want to buy a good gaming product by clicking on the link.
https://amzn.to/3wUv6Qd
Everyone watch my gaming video and subscribe to my channel. I want to move forward with your cooperation. For a friend, raise your hand, you will see the world will look much more beautiful.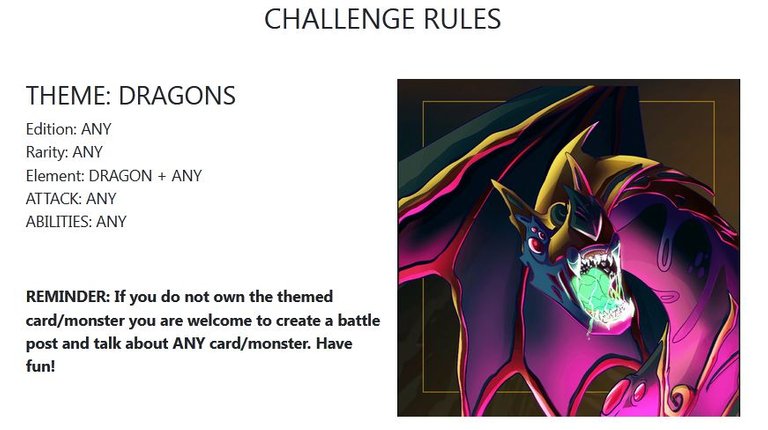 I have collected this screenshot from the challenging post. I have tried to do something a little different.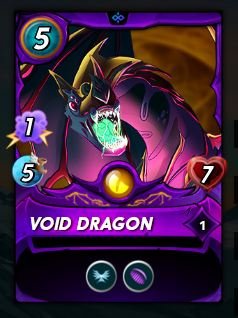 VIOD DRAGON:- This card is the magic attack card of gragon element. enemy magic cards can reduce the magic attack. protects the card's health from automatic reduce. Level 1 card has a current market value of $3.07 you want to purchase the cards for a total of 4412.862 DEC for $3.07
Previously, I did not have this card, so I can't comment on this card.
mana - 5 - level

Magic Attack - 1

speed - 5

health - 7

You can't just play battle with the dragon element. After selecting the dragon element, a team can be formed with cards from any other element. I have formed a team with fire, death, life, water Element.
Dragon Element's favorite card is Robo-Dragon Knight. This card belongs to the legendary card.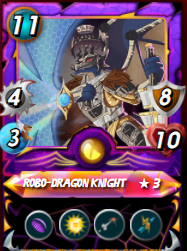 Everyone is invited again to watch the video and also to see what cards I have used.
Loving the splinterlands game, I am sharing it on various social media and uploading it to my youtube channel. You will subscribe to my youtube channel and click on the bell button next to it. If you are a Splinterlands Gaming Lover.

I will tell all gaming friends, please subscribe to my youtube channel,
If you want to buy a good gaming product by clicking on the link. https://amzn.to/3wUv6Qd
(Photos and gif I used in this post are taken from splinterlands.com for this post purpose only)
Thanks to everyone for reading and visiting my post. Stay healthy, stay well, stay safe and try to stay well.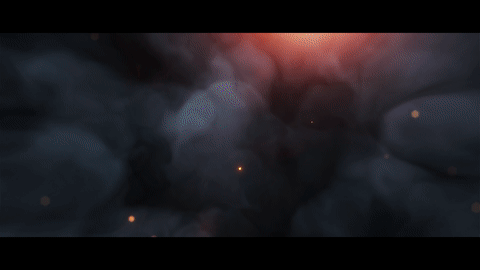 Posted using Splintertalk
---
---